March, March, March.
With every passing month, I keep shrinking into a ball because Summer will approach. (And I'm not a fan of Summer.) Not a lot of things happened in March. And if stuff did happen, I just can't remember what specifically, ha.
In March—
LOOK AT THIS DUDE.
Oh hiiiiiiiiii. pic.twitter.com/m6wuALp0Yu

— Cee ✨🔮 (@tnhcee) March 30, 2017
Artist of Sex Criminals. Writer of Howard the Duck, Jughead, and Peter Parker: The Spectacular Spider-Man! Chip is such a hilarious and nice dude. Hearing him speak and joke was everything! Highlight: making sex noises of raccoon's fucking. ;D (Also, that dude knows how to take fabulous pictures.)
I BOWLED FOR THE FIRST TIME EVER.
I never thought I'd bowl or be that person who hung out with co-workers, but I did…both, and it was really fucking fun. It was the highlight of my week. I did terribly, but when I stopped trying to walk a certain way to throw the ball, it worked, I did fairly well (I got spares and a strike). Two co-workers called it cute the way I'd trudge up to the line, make a hard stop, and then roll the ball. XD
BOUGHT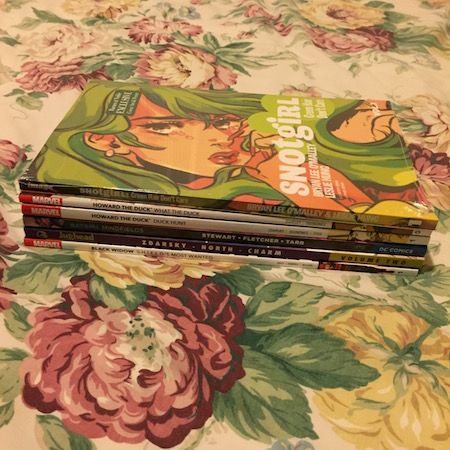 FOR REVIEW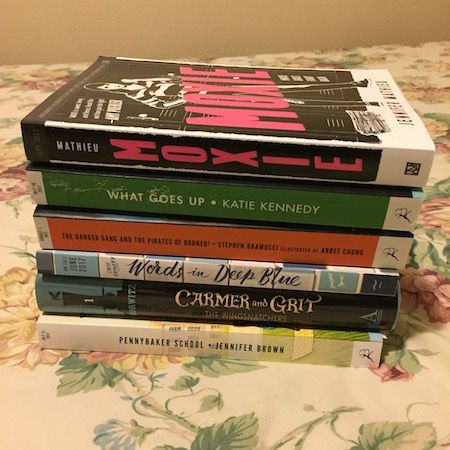 Thank you for the books, Macmillan (Fierce Reads), Bloomsbury, Random House, and Algonquin Young Readers.
COMICS
Howard the Duck • Vol. 0: What the Duck
The Stone Heart (The Nameless City #2)
YOUNG ADULT
The Inexplicable Logic of My Life
REVIEWS
DISCUSSIONS
NOTE TO SELF FOR NEXT MONTH
Read, read, read. Write, write, write. Comics, comics, comics. 
As usual.
Attend concerts. 
I have two in my April! Eeep!
How was your March? Was it a great month for you? Anything you're looking forward to in April like books or events?