Yes, everyone. A giveaway! Hosted by Bookhounds & I Am A Reader, Not A Writer.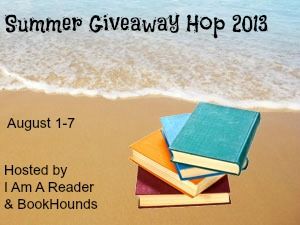 A lucky reader will get my hardcover copy of Unremembered by Jessica Brody. Your summer read should have a girl with amnesia, right?
Unremembered by Jessica Brody
March 5, 2013
Farrar, Straus, & Giroux (BYR)
Website | Twitter | Goodreads
When Freedom Airlines flight 121 went down over the Pacific Ocean, no one ever expected to find survivors. Which is why the sixteen-year-old girl discovered floating among the wreckage—alive—is making headlines across the globe.

Even more strange is that her body is miraculously unharmed and she has no memories of boarding the plane. She has no memories of her life before the crash. She has no memories period. No one knows how she survived. No one knows why she wasn't on the passenger manifest. And no one can explain why her DNA and fingerprints can't be found in a single database in the world.

Crippled by a world she doesn't know, plagued by abilities she doesn't understand, and haunted by a looming threat she can't remember, Seraphina struggles to piece together her forgotten past and discover who she really is. But with every clue only comes more questions. And she's running out of time to answer them.

Her only hope is a strangely alluring boy who claims to know her from before the crash. Who claims they were in love. But can she really trust him? And will he be able to protect her from the people who have been making her forget?

From popular young adult author Jessica Brody comes a compelling and suspenseful new sci-fi series, set in a world where science knows no boundaries, memories are manipulated, and true love can never be forgotten.
I've read it already and thought it was a good idea to give it to someone who wants to read it.
The rules:
This contest is only opened to the US. (Too broke to send it anywhere else.)

The giveaway will run from August 1 to August 7, 2013.

You must be 13 years (with your parent's permission) or older.

You will be disqualified if you pick up entries you haven't done.

If the winner does not respond to my e-mail within 48 hours, I will have to choose another winner.

I am not responsible for any items lost in the mail.
Click here to enter your link and view this Linky Tools list!