Choo, choo I am a train that doesn't stop! I'm non-stop!
In March—
I read a lot and wrote a lot of reviews. 
Now, this wouldn't be a big deal, but March is best and most productive month ever in my entire blog history! I usually average three-four reviews a month, but I have posted nine. That is an accomplishment that I didn't know I could do! I'm so pleased by it because I'm never usually like this, and I love it. (Though, right now, I may be feeling a bit burnt-out, which sucks because I really do need to get reading and reviews done for April.)
Black Canary: Vol. 1 came out, as well as an awesome Black Canary EP! 
I absolutely adore Black Canary. And when news was buzzing in the comic book world that something super special was coming out for the release of the Black Canary comic, I was frickin' excited! The surprise was a special Black Canary EP, which is perfect since the comic is about a band, and I immediately bought it.
Things you should do today: grab Black Canary • Vol 1: Kicking + Screaming + get this BC EP! ? #blackcanarymusic https://t.co/MCcSse0Npm

— Cee ✨ (@thenovelhermit) March 2, 2016
I highly recommend this comic (and the EP)! Why? It's about superheroes + music, found families, stunning art, and totally badass.
I became obsessed with Bollywood. 
In the past week, I've been watching a lotttttttt of Bollywood movies and obsessing over faces like Parineeti Chopra, Sidharth Malhotra, and Deepika Padukone. I've started watching interviews and squealing at all the adorableness. I'M INVESTED IN THESE PEOPLE. IT'S A PROBLEM. I haven't inflicted my obsession onto others, but it's only a matter of time. ;))))))
I went to see Lyndsay Faye yesterday! 
I loved Jane Steele so much that when I heard Lyndsay Faye was gonna have a book event here, I knew I needed to go.
WON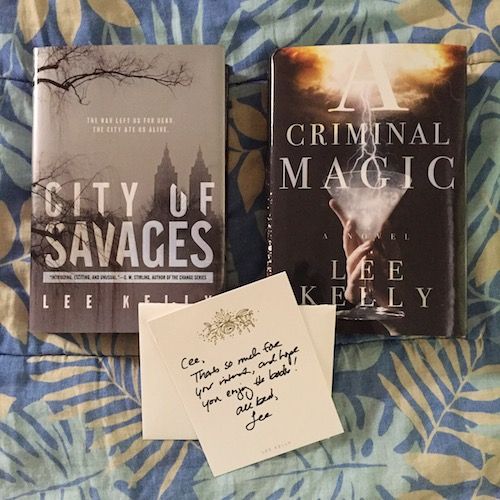 Thank you, Jana and Lee Kelly!
FOR REVIEW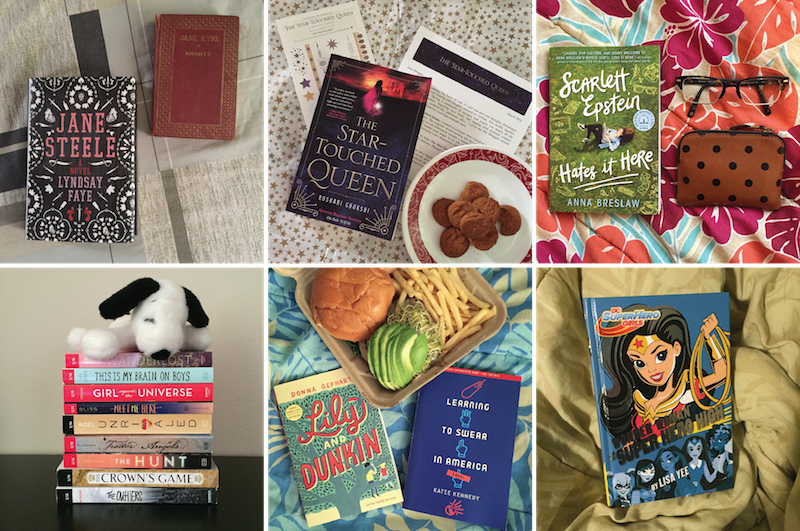 Thank you for the books, Putnam Books (Penguin), St. Martin's Griffin, Penguin Teen, Bloomsbury, HarperCollins, and Random House!
REVIEWS
COMICS
DISCUSSIONS
NOTE TO SELF FOR NEXT MONTH
Read, read, read. Write, write, write. Comics, comics, comics. 
As usual.
How was your March? Was it a great month for you? Anything you're looking forward to in April like books or events?