Picking up the pieces, that's what September is.
My dad was finally cremated and inurned. 
It took a while (the funeral home only does one cremation a day), but he's finally cremated and inurned. He can rest easily now. My family are still figuring out things without my dad. It sucks, but hey, we're hanging in there.
My big sis visited yet again. 
This was the third trip my big sister made back home. Every two or so weeks. The first was just to visit since she hadn't visited home in like three years; the second was because my dad was sick; and this time, it was to figure stuff out now that our dad is gone.I felt bad that she had to make another trip down (since she was essentially dropping everything in her life to help us). While she was here, she gifted me this sweet Batgirl figure (I nearly cried at the sight of it); helped me seal up holes in the kitchen; go through some of our dad's old clothes; went shopping for good pants; and flailed about comic books. It was a productive trip. I am so blessed to have her in my life.
The Wicked + The Divine 1831 destroyed me. 
The best decision anybody can make today is to get this one-shot of WICDIV 1831. Get it plz. pic.twitter.com/cJNH9oSKcg

— Cee ✨🔮 (@tnhcee) September 21, 2016
Look at these beauties! I couldn't stop myself from getting both cover. They're both so gorgeous. And the inside? Holy shit! SO MUCH LOVELINESS. I am incapable of describing to you its perfection; I can only shout words: Lake Geneva! Gorgeous prose. Stories. Frankenstein. Monsters. Fabulous art. THESE GODS (Imagine Mary Shelley, Percy Bysshe Shelley, and Lord Byron). MY HEART. SO PERFECT. I WANT MORE.
You should definitely read this. You don't need to read the comic series to read this (since it spoils nothing and it's a one-shot), but it's better if you do for bigger impact. If you're unsure why you should read The Wicked + The Divine, here are my reasons why you should.
BOUGHT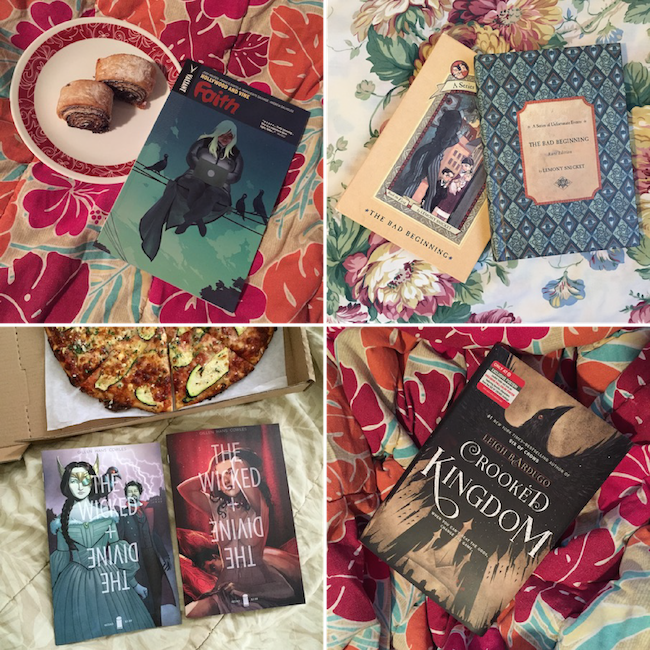 FOR REVIEW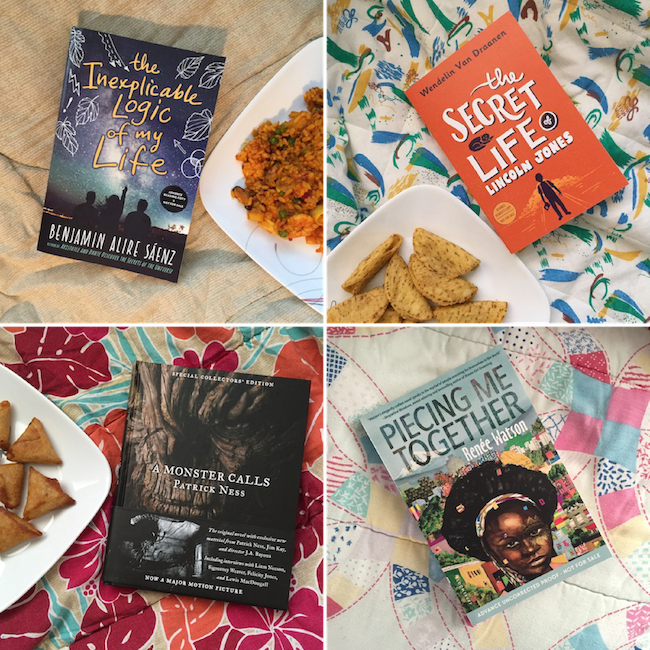 Thank you for the books, Bloomsbury, Candlewick Press, and HMH Books for Young Readers.
GIFTED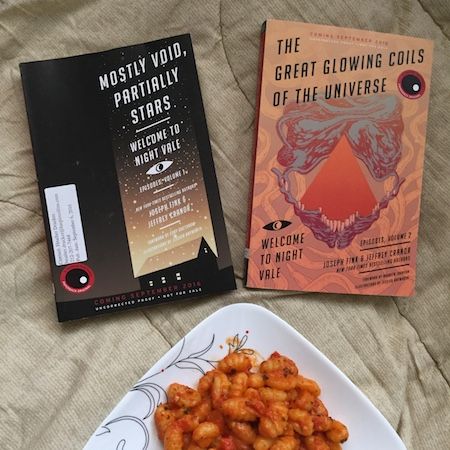 GRAPHIC NOVEL
Secret Coders + Paths & Portals
YA
REVIEWS
COMICS
DISCUSSIONS
NOTE TO SELF FOR NEXT MONTH
Read, read, read. Write, write, write. Comics, comics, comics. 
As usual.
How was your September? Anything you're looking forward to in October like books or events?