[note note_color="#85C0C5″ text_color="#ffffff"]The annual ARC August is finally heeerrrreeeeeee! Hosted by Octavia and Shelly of Read. Sleep. Repeat, ARC August is an event that helps readers and bloggers get their ARC pile down. The rules are simply:
You read how many ARCS you want. YOU get to decide.
The book must be an ARC—physical or electronic. The ARC can be old or new ones. As long as it's an arc, it's okay.
Have fun![/note]
AWFUL. I did awful
Here were the arcs I vowed to read: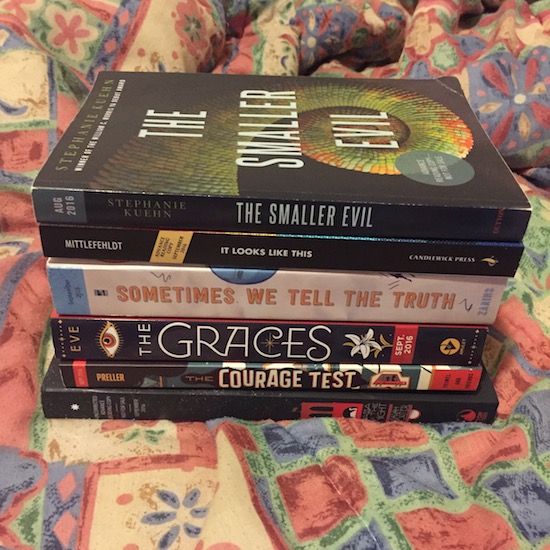 Six arcs, which I thought was a very manageable size, but unfortunately, it was not. Because of my dad's health problems, I was unable to focus on reading. (I was and still am a ball of stress.) I only managed to read one of the arcs —It Looks Like This and graphic novels. Not good. 
GOAL: 6 books
ACTUALLY READ: 1
WOULD I PARTICIPATE AGAIN?
I would. Just hoping nothing stressful comes up.
The main thing now is: read what I haven't read (and the other review books) and write.
Have you read any books from my ARC August pile? Are you looking forward to any of them?