Brand spankin' New Year! But yet, it still doesn't seem like 2017 will be a good year.
My January was mainly filled with hanging with newfound friends, making regretful decisions, stressing about work, and buying more comics than I should be.
My name is Cee, and I have a comic buying addiction.
I just cannot not buy comics. The past three-four months, I've been buying a lot of comics. Everybody I know have been telling me to chill, but I can't! These comics are my babies! They're the only thing I like buying, ha.
Made terrible New Years decision.
I spent New Years with friends, and well…I drank too much, and for the first time in my life, I threw up and became a sad drink. (I don't recommend it, ha.) 2016 really got to me, so I guess drinking on New Years was my way of letting it all out. I felt really bad that my friends had to take care of me, but I was thankful for having them.
Work stressed me a lot. 
I think I spent half the month stressing and being bummed out about work because of certain changes I don't like. It sucksssssssss.
BOUGHT

FOR REVIEW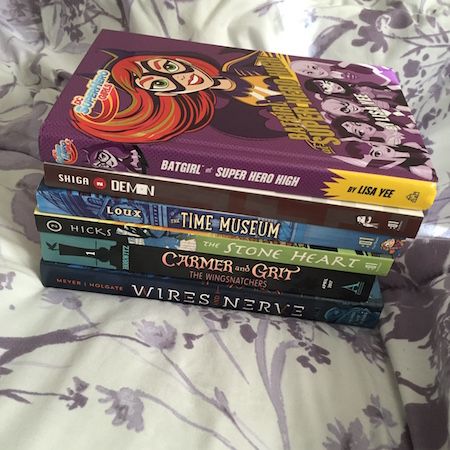 Thank you for the books, Random House, First Second, Algonquin Young Readers, and Macmillan!
COMICS
MIDDLE GRADE
REVIEWS
DISCUSSIONS
NOTE TO SELF FOR NEXT MONTH
Read, read, read. Write, write, write. Comics, comics, comics. 
As usual.
How was your January? Get any awesome presents?Anything you're looking forward to in February like books or events?