[quote]Top Ten Tuesday is a weekly meme hosted by The Broke and the Bookish where we list our top tens![/quote]
This week's topic is "top ten nine comics on my TBR." Bless this Top Ten topic because comics! I could write essays about my love for comics and talk about all my favorite ones, but I'm not gonna do it here. Instead, I want to talk about the comics that are my TBR—ones that I should be reading right now but I just haven't because of mood or work. There's so many comics, but these are the ones that are an absolute must because they're the top comics or I have them on my shelf.
Here are the comics that are on my TBR!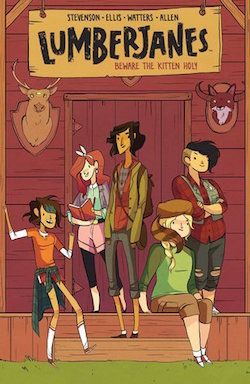 Friendships, girl powers, camp adventures, Noelle Stevenson, it sounds frickin' amazing, doesn't it? It's what I love to read, but surprisingly, I still have yet to read Lumberjanes. I feel extremely behind, considering everybody I know has read this.
Psychedelic art, vibrant colors, sci-fi + gender bent reimagination of Odyssey? I gotta read this. My sister has, and she absolutely adored it. I want to see if I'll fall in love with this comic like she did.
Music + Kieron Gillen + Jamie McKelvie? Oh god, yes, I should read this soon. For those who do not know, I adore Gillen and Mckelvie's work. (The Wicked + The Divine is fucking fantastic.) I will read anything by them, and I gotta know what the fuss is about with Phonogram.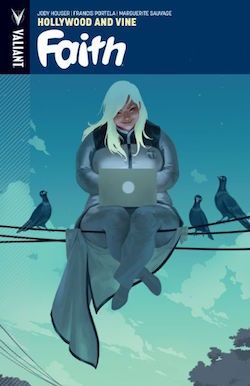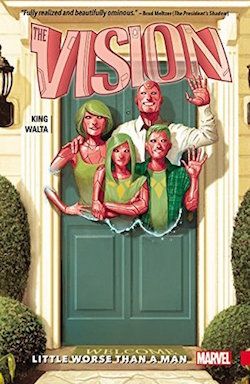 Faith to the rescue! It's not every day you get to read about a plus-sized superhero! And she doesn't let her body define what she can do. It seems super positive, and I should really read this too (considering I own the two Faith volumes).
Now The Vision has a premise I have not seen in superhero comics before. Vision creates a family at a laboratory who shares his powers and ambition to be human? That sounds like there will be unexpected things that will happen (such as good ole murder and failures). I'm excited to see where this comic will take me.
Badassery all around! That's what I heard about Mockingbird. She gets shit done. It's one of the top lady superhero comics I desperately need to read because ladies + feminism = YES. I have no excuse as to why I have yet to read this (I do own this comic, so it's like what is wrong with me??).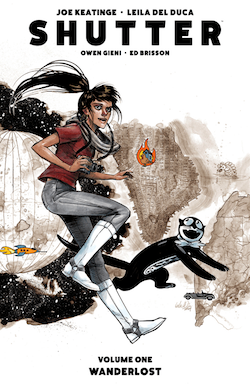 I've heard Shutter described as Indiana Jones/Lara Croft in the future, and I am very into that idea. Famous explorer, family secrets, talking creatures, gorgeous art, those things bump up my interest in the comic significantly. It seems like a beautifully rich world that I should be reading right now.
Gay superhero + super violent fight scenes? Uh, yeah! This comic is gonna be brutal (only because I know that the violence is…a lot, and hopefully I will be able to handle it). I am all for it.
You can't go wrong with anything about Jughead or written by Chip Zdarksy. Put the two together, and it's quite a winning combination. I'm most excited about this comic because of those two things + the art + the representation of asexuality.
What comics are on your TBR? Or what are your favorite comics you have read?