---
Inspired by What She Reads, Pure Imagination Blog, and Stacked.

I admit I'm a book cover snob. Who isn't though?

Book covers are the first thing that attracts readers to a book. A good cover can draw someone is, just as a bad cover can easily draw someone away. It can essentially make or break a book. Holy, Mother Cover! is where I showcase the book covers that stand out (or make me cringe) and discuss cover changes.

(A big special thanks to Georgie at What She Reads for bestowing me this fabulous name and to Charlotte at Gypsy Reviews for creating the beautiful feature banner you see before you.)
I've been feeling a bit nostalgic about amusement parks. It's been a while since I've been to one (and by a while, I mean a lonnnng time ago). And you know the one thing you can find there? The ferris wheel! Fun fact: I've never been on a ferris wheel.
Similar to the maps theme, the good ferris wheel book covers were a bit hard to find. I swear they were hiding from me (except the ones I picked for this post).
THEME: Ferris Wheel!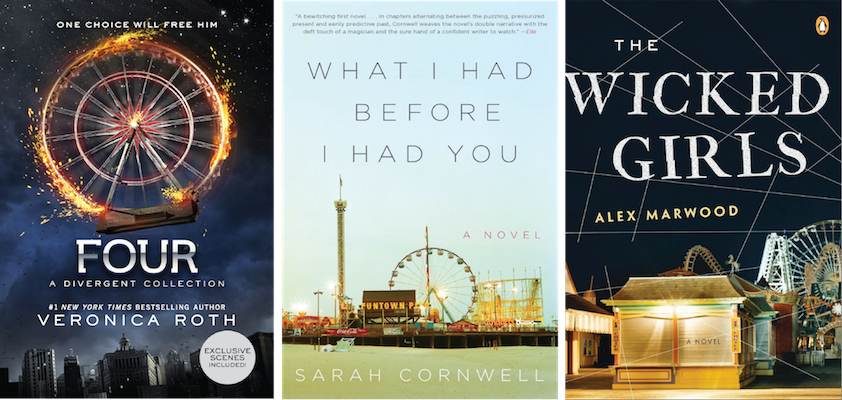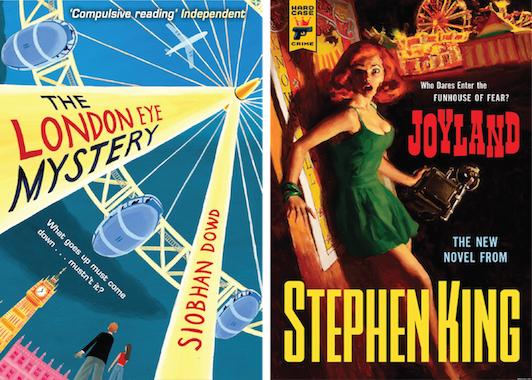 My favorite cover? Out of these five, it's hard to pick; I like certain aspects of each one.
Best ferris wheel? Hands down, Four. Look at it! I realized that the majority of these covers have ferris wheels that are off in the distance or cut off so you can't see the entirety of the wheel. Ha.
Which book cover has the best ferris wheel? Can you think of any other books with ferris wheels that you absolutely love?