I love fonts. You can say I'm obsessed with collecting them all. It's no secret to those who know me. You're Just My Type is a new feature where I showcase the fonts I absolutely adore and use. And hopefully, you will love the fonts I pick. Add all of them to your font collection! Let it grow!
Strange to be posting this not on a Tuesday, but hey, Thursday is another great day.
Go on, go look at the beautiful fonts!
 Designed by Jimmy Kalman
Aventura is another perfect font for drop cap. It's all in caps, and I'm sure you'd have a swell of an adventure playing with it.
Designed by Måns Grebäck
Only five out of the Nexa Rust font is free for use. Think of it like sampling or test driving the font before purchase. I love the boldness and the shadows of the first version. The light spots on it add so much character.
Designed by Luce Avérous
TrashHand does not look like trash at all. It's such a great handwriting font. I wish my uppercase looked as neat as that.
Designed by Maelle.K
Look at the swirl at the end of some of the letters in the Anabelle Script. Very pretty. The weight of this font reminds me of Channel. It's like a distant cousin. Ha.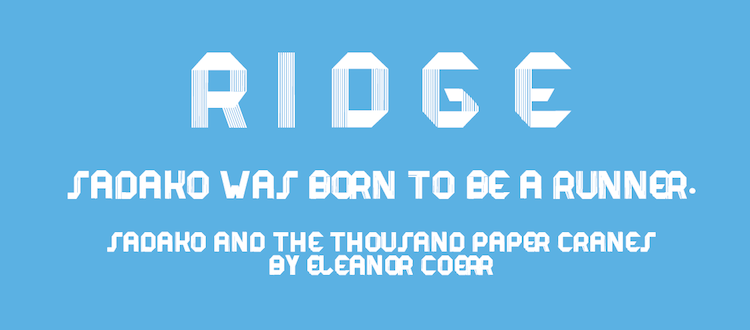 Designed by Erika Noel Mackley
Ridge makes me think of folded paper. Doesn't it? When the font size is huge, you can see that the edges are bent. That's cool.
Which font is your favorite? If you missed previous font post, voila!