[quote]Do you ever wonder about what books shaped the lives of the characters you read about? What were Kami Glass from The Lynburn Legacy, Seth from More Than This, or Taylor Markham from Jellicoe Road reading? What books did they love?
In Essential Reading, readers and authors share five to seven books (children's, YA, general fiction, romances, nonfiction, and all) that they or their characters love, or has impacted their lives or their characters's lives.[/quote]
The inaugural post of Essential Reading was a huge hit! YEEEEEEEEEEE. And I'm very happy that you all are just as excited about this series as I am.
This time, we have the amazing Becky Albertalli, sharing what books her character Simon would read and love. And guys, Simon vs. The Homo Sapiens Agenda is a book that EVERYBODY needs to read. Simon is someone you want in your life! Trust me! I feel so honored to have Becky on my blog (because she's frickin' amazing), so give her a warm welcome!
by Becky Albertalli
Better Nate Than Ever (and Five, Six, Seven, Nate!) by Tim Federle
There's no question that Tim Federle's brilliant, hilarious, larger-than-life Nate belongs front and center on Simon's bookshelf. Nate is a thirteen-year-old theater kid who's still figuring out who he is and who he loves. Simon would have been in middle school when Better Nate Than Ever was released, and this book would have been life-changing for him. In my mind, this would be the first time Simon really saw himself in a book. I can't even explain how special these books are, and I'm so grateful Nate was there for Simon when he needed him.
Fangirl by Rainbow Rowell
I'm one of the gazillion people who fell hard for this geeky book about fandom and friendship and falling in love–and it truly feels like it was written for Simon. I can't even imagine how freaking excited he would be to discover the Simon Snow chapters. A gay fanfiction love story starring a thinly-veiled Harry Potter? NAMED SIMON?! (On the other hand, imagine my panic, as an author, when I read Fangirl for the first time – right after I finished the first draft of my own SIMON. I was so convinced my Simon was dead in the water, and I couldn't imagine changing his name. I almost gave up on the manuscript!)
Will Grayson, Will Grayson by David Levithan and John Green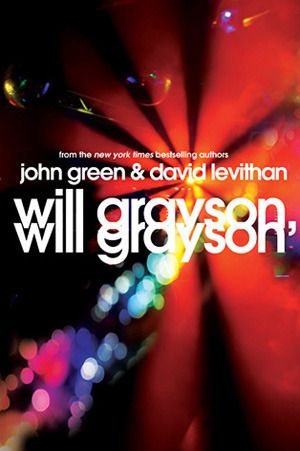 This one's a no-brainer. First of all, Simon would already be a huge fanboy of both authors by the time he picked up this book. Second of all, the story pushes all his buttons: theater, friendship, romance, internet drama. I'll try to avoid spoilers here, but I have to imagine that Will's internet situation was on Simon's mind when he was trying to figure out Blue's identity. One thing I'm sure about: Simon would be a huge Tiny Cooper fan, and he'll be reading Hold Me Closer: The Tiny Cooper Story on release day.
How to Repair A Mechanical Heart by J.C. Lillis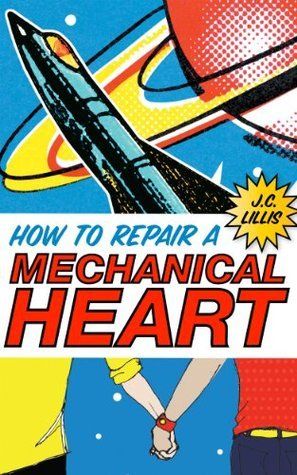 Simon thinks he's SO cynical, but I don't think he could get through this book without squealing. This book gave me all kinds of heart eyes. It's so hilarious and complicated and SO FREAKING ADORABLE. Simon would definitely read this with his friend Leah, and the two of them would ship Brandon and Abel so hard. I can only imagine the text messages they would exchange while reading (my prediction: more exclamation points and emojis than actual words).
Bad Feminist: Essays by Roxane Gay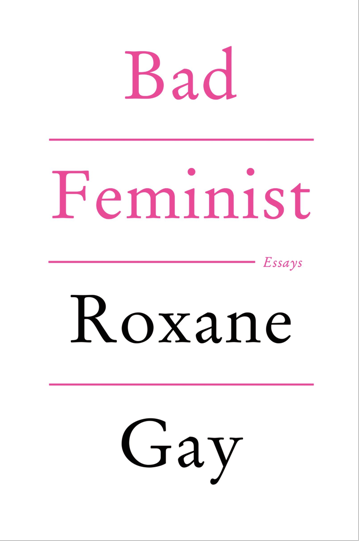 I don't think Simon would pick up a book of essays on his own, but this is something his sister Alice would talk him into reading. I think Simon would be surprised by how much he loves this one. He has such a weakness for smart analysis of pop culture, Gay's collection is as funny as it is incisive. In Simon vs. the Homo Sapiens Agenda, Simon gradually becomes more thoughtful about diversity and privilege. I think this would be the perfect book to take this thought process to the next level for him.
Grasshopper Jungle by Andrew Smith
I think Simon's weird brain would be very drawn to the concept of this one. I imagine him picking it up out of curiosity, and not putting it down until he read the entire thing, possibly twice. And I think he would be surprised and totally thrilled to discover that the main character is bisexual. Basically, there's no doubt in my mind that Simon would be a HUGE Andrew Smith fan. This may be getting a little too meta, but I do think Simon would explode with joy if he could see Smith's blurb on the cover of Simon vs. the Homo Sapiens Agenda.
More Happy Than Not by Adam Silvera
This one doesn't come out until June, but there is no doubt in my mind that Simon has already pre-ordered the heck out of it. There has been so much well-deserved buzz for this book – it's just such a beautiful, honest, and utterly unique spin on the classic gay coming of age story. I think Simon would initially be drawn to the comparisons to Eternal Sunshine of the Spotless Mind – and once he started reading, he'd be completely hooked by the humor and heart.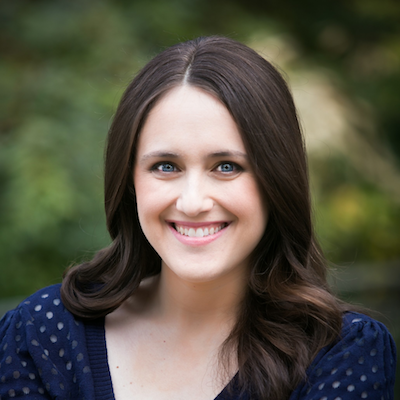 Becky Albertalli is a clinical psychologist who has had the privilege of conducting therapy with dozens of smart, weird, irresistible teenagers; some of these experiences inspired her debut novel. She also served for seven years as co-leader of a support group for gender nonconforming children in Washington, DC. These days, she lives in Atlanta with her husband and two sons, and writes very nerdy contemporary young adult fiction.
Website • Twitter • Goodreads • Tumblr
I just want to share the Simon love! So, I'm giving a lucky reader a finished copy of Simon vs. The Homo Sapiens Agenda! Yeeeeeeee.
The rules:
This giveaway is opened internationally (as long as The Book Depository delivers to you).
The giveaway will run from March 26 to April 10.
You must be 13 years (with your parent's permission) or older.
You will be disqualified if you pick up entries you haven't done.
If the winner does not respond to my e-mail within 48 hours, I will have to choose another winner.
I am not responsible for any items lost in the mail.
Have you read any of the books that are on Simon's essential reading list? Are you looking forward to reading any of them?
* Also, if you haven't checked out the inaugural Essential Reading post with David Arnold, you should check it out over here, where he talks about the books that would be on Mim of Mosquitoland's Essential Reading list! You can win a copy of the book too!