Inspired by What She Reads, Pure Imagination Blog, and Stacked.

I admit I'm a book cover snob. Who isn't though?

Book covers are the first thing that attracts readers to a book. A good cover can draw someone is, just as a bad cover can easily draw someone away. It can essentially make or break a book. Holy, Mother Cover! is where I showcase the book covers that stand out (or make me cringe) and discuss cover changes.

(A big special thanks to Georgie at What She Reads for bestowing me this fabulous name and to Charlotte at The Simple Tales for creating the beautiful feature banner you see before you.)
DRAGONS, GUYS!
It's a really popular theme! Not surprising since there's a plethora of dragon books out there. When I searched for the best dragon covers, most of them did not appeal to me because they looked incredibly dated and dull. But I know some people would like it since the dated look is one of the books's charm; it's so distinct. It's just so interesting to see how dragon covers have changed throughout the years.
However, the ones I have chosen for this post are more modern.
THEME: Dragons!
Dragons Love Tacos | A Friend for Dragon | Argus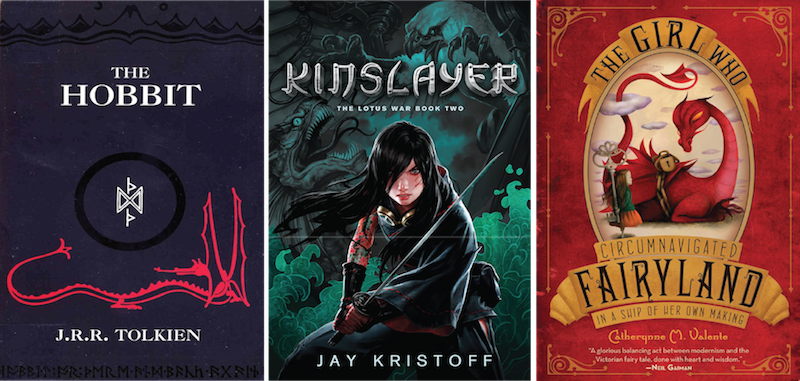 The Hobbit | Kinslayer | The Girl Who Circumnavigated Fairyland in a Ship Of Her Own Making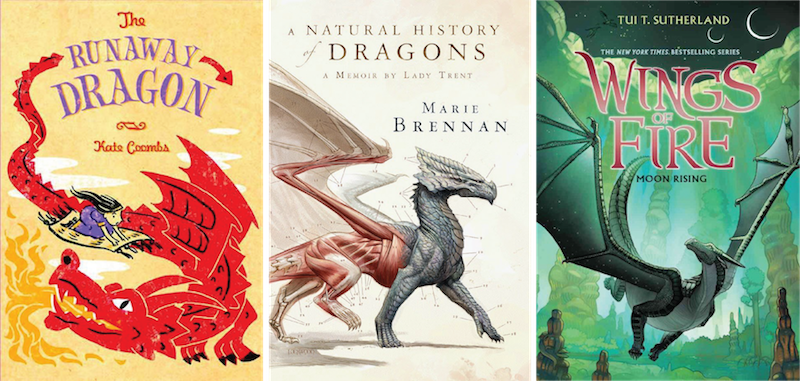 The Runaway Dragon | A Natural History of Dragons | Moon Rising
Best dragon cover? The Hobbit and A Natural History of Dragons! (But really, Dragons Love Tacos because TACOS! YUMMMM.)
Which book cover has the best dragon? Can you think of any other books with this theme?