[quote]Top Ten Tuesday is a weekly meme hosted by The Broke and the Bookish where we list our top tens![/quote]
This week's topic is "top ten 2015 releases I meant to get to but didn't." I don't tend to buy physical copies unless I really desperately want them on my shelves or they're a favorite author. These ten books you'll see are the ones that I've been meaning to get (because they sound awesome or I've read it and want it on my shelf), but just didn't for whatever reason. I really do want to get these books one of these days, but I gotta curb my book spending, especially since I keep buying books I end up not reading.
Let's see what books I meant to get but didn't.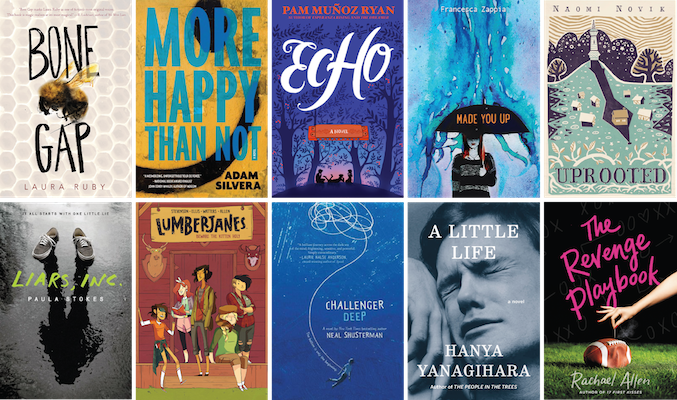 Bone Gap · More Happy Than Not · Echo · Made You Up · Uprooted
Liars, Inc · Lumberjanes Vol. 1 · Challenger Deep · A Little Life · The Revenge Playbook
Have you read any of these books? What 2015 releases did you mean to get but didn't?