---
March 21, 2017 • Cee •
Lists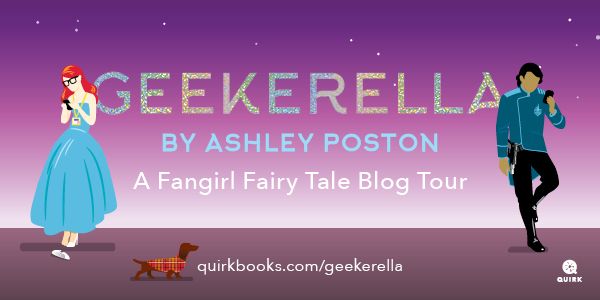 Geek girl Elle Wittimer lives and breathes Starfield, the classic sci-fi series she grew up watching with her late father. So when she sees a cosplay contest for a new Starfield movie, she has to enter. The prize? An invitation to the ExcelsiCon Cosplay Ball, and a meet-and-greet with the actor slated to play Federation Prince Carmindor in the reboot. With savings from her gig at the Magic Pumpkin food truck (and her dad's old costume), Elle's determined to win…unless her stepsisters get there first.

Teen actor Darien Freeman used to live for cons—before he was famous. Now they're nothing but autographs and awkward meet-and-greets. Playing Carmindor is all he's ever wanted, but Starfield fandom has written him off as just another dumb heartthrob. As ExcelsiCon draws near, Darien feels more and more like a fake—until he meets a girl who shows him otherwise. But when she disappears at midnight, will he ever be able to find her again?

Part romance, part love letter to nerd culture, and all totally adorbs, Geekerella is a fairy tale for anyone who believes in the magic of fandom.

Goodreads · Amazon · Barnes & Noble · The Book Depository · Indigo · Indiebound · Library
Well hello there! I am here to kick off the Geekerella blog tour, and I am unbelievably excited to have Ashley Poston on my blog. I've started Geekerella, and oh my god, the book managed to captivate me from the page one.
For this post, Ashley has provided a list of recommended geek reads that everybody should read.
Can you guess what books she picked? Can't think of any? It's okay, here they are!
RECOMMENDED GEEK READS
BY ASHLEY POSTON
Geekerella is a full-on geekfest, and as such I had to learn from the best. Geeky books are some of my absolute favorite reads. They speak to my fangirl heart like no fantasy sci-fi space time dragon ever could. Here are a few of my favorites!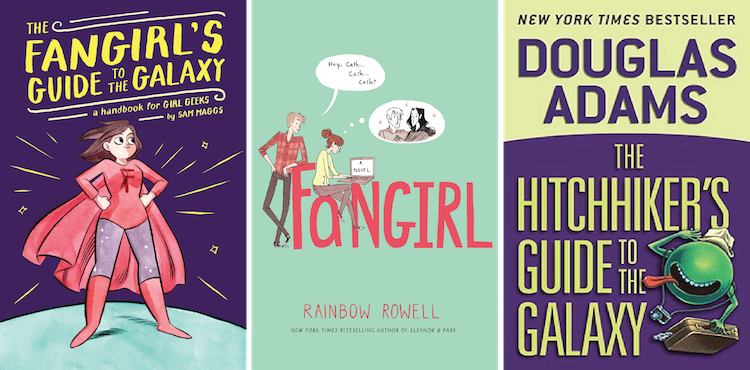 Fangirl

by Rainbow Rowell—SA-

WOON.

Do I need to say more? Also, its companion novel

Carry On

was one of my favorite fantasy reads of 2016.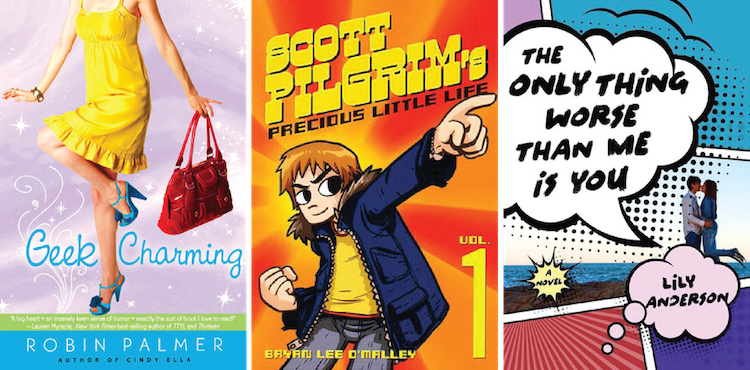 Geek Charming

by Robin Palmer—Also turned into a Disney Channel Original Movie, it's not Cinderella getting the make-over this time, but the prince. And it's

adorkable.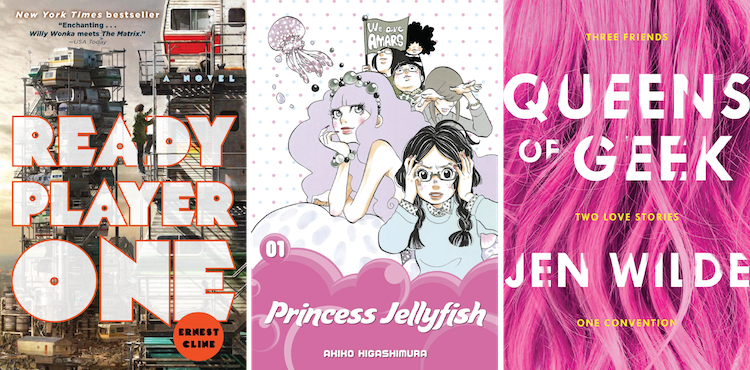 Ready Player One

by Ernest Cline—Another one of those staples right up beside

Hitchhiker

, it's a mythical book of mystical proportions, and it made my gamer heart go flutter.
Princess Jellyfish

by Akiko Higashimura—A manga about an ultra-shy nerd who relocates to Tokyo to live in a shared household with a bunch of other nerds, and befriends one of the most beautiful people she's ever met who inspires her to chase her own dreams. This sweet series is best saved for a rainy day.
Now what are you waiting for? Get to reading!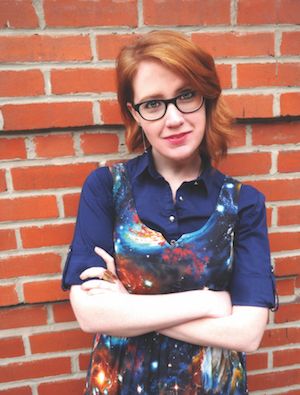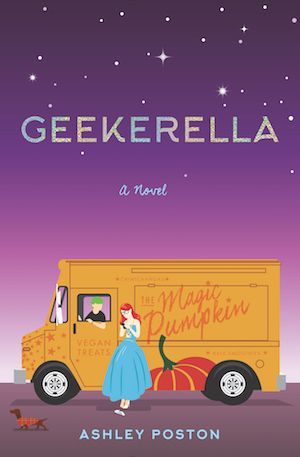 Ashley Poston's fangirl heart has taken her everywhere from the houses of Hollywood screenwriters to the stages of music festivals to geeky conventions (in cosplay, of course). She lives in South Carolina, where she hangs around the internet tweeting at @AshPoston.
Website · Twitter · Facebook · Tumblr
ALSO CHECK OUT THESE BLOGS ON THE GEEKERELLA BLOG TOUR
Are you excited to read Geekerella? Have you read any of the books on Ashley Poston's "Recommended Geek Reads?"?