[quote]Do you ever wonder about what books shaped the lives of the characters you read about? What were Kami Glass from The Lynburn Legacy, Seth from More Than This, or Taylor Markham from Jellicoe Road reading? What books did they love?
In Essential Reading, readers and authors share five to seven books (children's, YA, general fiction, romances, nonfiction, and all) that they or their characters love, or has impacted their lives or their characters's lives.[/quote]
Today is the book birthday of Never Always Sometimes by Adi Alsaid, and what better way to celebrate this book than with an essential reading list?
From this list that Adi put together, you can see that both David and Julia from Never Always Sometimes have a big appreciation for food and Calvin & Hobbes, and have a wicked sense of humor. Get to know more of how Dave and Julia are like through the books she would read! (Don't forget to wish Adi a happy book birthday!)
by Adi Alsaid
Kitchen Confidential by Anthony Bourdain
Irreverent, unapologetic, funny as hell, and often lewd. I'm not sure if I'm describing Julia or Anthony Bourdain here. Julia has a lot of Anthony Bourdain in her, with her love of food and her desire to travel like her mom. She's not much for authority, and I could see her laughing out loud as she reads Kitchen Confidential, loving Bourdain's disregard to be nice and proper, idolizing his refusal to care about anything but the things he wants to do, the things he is passionate about.
Como Agua Para Chocolate by Laura Esquivel
Dave's a foodie too, and would easily connect with this charming book of magical realism, love, family, and cooking. After his mother's death, Dave's gotten into the habit of cooking her recipes for his dad and his brother. It'd be a way for him to connect to his Mexican roots and dream of the kind of love he's been hoping for ever since he met Julia.
The Collected Calvin & Hobbes by Bill Watterson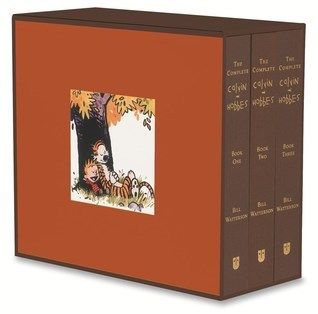 This might be a failure of imagination on my part, but I can't picture anyone whose childhood was not accompanied and shaped by Bill Watterson's wonderful comic. I like to think that in one of their first conversations, Dave and Julia landed on the topic of Calvin & Hobbes, and, like it instantly does whenever someone tells me they are fans, a friendship was established shortly thereafter. The humor, the snark, the contained friendship that requires no one else; if Dave and Julia were readers as kids (and I strongly suspect they were), they were Calvin & Hobbes fans.
No One Belongs Here More than You by Miranda July
Funny, smart, touching, weird, and not afraid to be exactly who she is, Miranda July would be an instant role model for Julia. Secretly, Julia pictures Miranda July as her mom, or maybe a future version of herself, even though she isn't really artsy or anything. The stories in this book are incredibly unique, and quirky, and Julia would gobble them up and absorb them and strive to be exactly like them.
Dave and Julia may be self-proclaimed outcasts, but they are good-hearted, kind kids. They would burst into tears while reading this (like everyone else), and the message would no doubt resonate with them. Even while pulling themselves away from others, and, yes, erring by looking down on them, Dave and Julia believe in being good to others. Wonder is the kind of book that can put that belief in you.
ABOUT NEVER ALWAYS SOMETIMES
Never date your best friend.
Always be original.
Sometimes rules are meant to be broken.
Best friends Dave and Julia were determined to never be cliché high school kids—the ones who sit at the same lunch table every day, dissecting the drama from homeroom and plotting their campaigns for prom king and queen. They even wrote their own Never List of everything they vowed they'd never, ever do in high school.
Some of the rules have been easy to follow, like #5, never die your hair a color of the rainbow, or #7, never hook up with a teacher. But Dave has a secret: he's broken rule #8, never pine silently after someone for the entirety of high school. It's either that or break rule #10, never date your best friend. Dave has loved Julia for as long as he can remember.
Julia is beautiful, wild and impetuous. So when she suggests they do every Never on the list, Dave is happy to play along. He even dyes his hair an unfortunate shade of green. It starts as a joke, but then a funny thing happens: Dave and Julia discover that by skipping the clichés, they've actually been missing out on high school. And maybe even on love.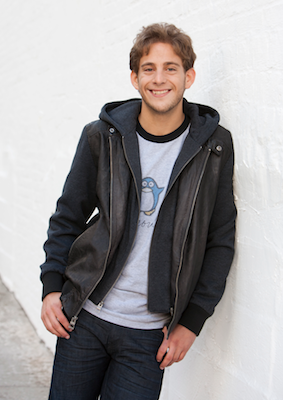 Adi Alsaid was born and raised in Mexico City. He attended college at the University of Nevada, Las Vegas. After graduating, he packed up his car and escaped to the California coastline to become a writer. He's now back in his hometown, where he writes, coaches basketball, and makes every dish he eats as spicy as possible. In addition to Mexico, he's lived in Tel Aviv, Las Vegas and Monterey, California.
Website • Twitter • Facebook • Instagram • Goodreads
Have you read any of the books that are on Dave and Julia's essential reading list? Are you looking forward to reading any of them?
* Also, if you haven't checked out the previous Essential Reading posts, check them out over here where David Arnold, Becky Albertalli, and Paula Stokes picked books their characters would have on their essential reading list.