[quote]Do you ever wonder about what books shaped the lives of the characters you read about? What were Kami Glass from The Lynburn Legacy, Seth from More Than This, or Taylor Markham from Jellicoe Road reading? What books did they love?
In Essential Reading, readers and authors share five to seven books (children's, YA, general fiction, romances, nonfiction, and all) that they or their characters love, or has impacted their lives or their characters's lives.[/quote]
Guess what comes out today? Making Perfect by Corey Ann Haydu!
And you know what's the best way to celebrate this book's birthday (other than buying the book, which you should do!)? Check out the books on the main character Montana's essential reading list!
Corey Ann Haydu put together this great list of books that lets you see what type of person Montana is. You'll see books that are set in New York City (which is where Making Pretty is based in)—books that Montana would closely identify with because it has themes and issues she'd go through like sibling relationships, friendships, and finding oneself. You will want to know more about her!
Get to know Montana through the books she would read! (Don't forget to wish Corey a happy book birthday!)
SIX BOOKS MONTANA FROM MAKING PRETTY WOULD LOVE (AND WHY!) 
by Corey Ann Haydu
The Beauty Myth by Naomi Wolf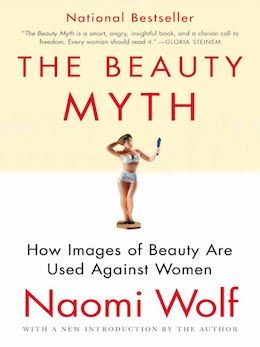 Montana's father is a plastic surgeon, and her stepmoms have all been worked on by him, presenting an impossible and scary standard for physical beauty. Montana and her sister, Arizona, are both struggling to understand what their relationships are to their own bodies, to their father's work, and to the pressure to look perfect—whatever that means. Montana would fall in love with this look at the culture and consumerism that creates anxiety in women to fit into a very narrow idea of beautiful. It was one of the first pieces of feminist writing that really spoke to me and got me interested in examining my relationship with the idea of beauty, and I think Montana would feel the same way.
Her and Me and You by Lauren Strasnick
Montana would like this excellent contemporary YA novel because she's going through tense times with her formerly super-close sister, Arizona, and this novel is about an intense, strange, uncomfortable sibling relationship. It's also about a new intoxicating and unsettling friendship—like Montana's new friendship with the magnetic, charismatic and troubled Karissa. Montana would find a lot to relate to in Strasnick's novel about getting in over your head and desperately trying to connect.
And The Heart Says Whatever by Emily Gould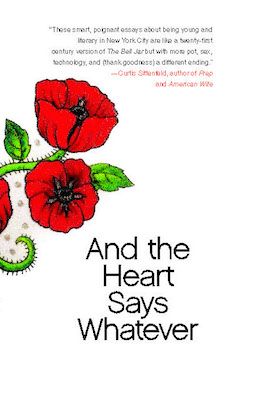 Gould's collection of essays is set in New York City, where Montana's lived her whole life. But more than that, I think Gould would remind Montana of Karissa, and she would be fascinated and excited by her in the same way. The essays are about a life that is both exciting and regretful, filled with adventures and failures. Montana is drawn to the way Karissa's life seems both foreign and accessible, and I think Gould writes about her life in a similar way. These essays show a certain side of NYC life that Montana would recognize and feel lost in.
Valley of the Dolls by Jacqueline Susann
Speaking of NYC, VALLEY OF THE DOLLS is a classic NYC book in my opinion. Montana reads it in Washington Sqaure park during MAKING PRETTY, but it has to be on this list because it captures so much about NYC and about the desire to look young and beautiful, and the pressures put on young women by the people who are supposed to care about them. Montana would pity the women in 1940s and 50s NYC, but would also recognize some challenging aspects of their lives. She would also love reading about her city in the idealized way that Ann, one of the VALLEY OF THE DOLLS protagonists sees it.
Love Story by Erich Segal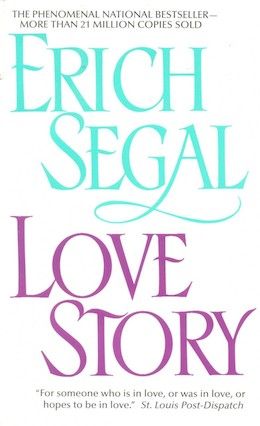 Montana is falling in love for the first time, and I think she would be drawn to stories about intense loves. LOVE STORY is the ultimate in passionate, unexpected, all-consuming young love, and there's no way Montana would be able to resist. Not to mention I think Jenny and Oliver might remind her a little of her mother and father—and though she barely knows her mother, and barely knows how they two very different people ever fell in love, she might feel this novel is a window into what they might have been like together.
How the Garcia Girls Lost Their Accents by Julia Alvarez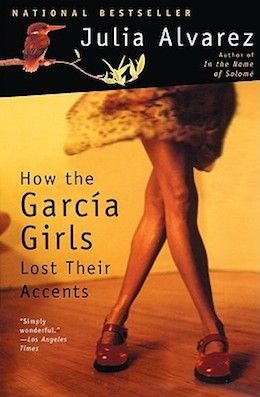 This is a gorgeous novel about four sisters from the Dominican Republic who move to New York. Although the book is about fleeing a country and trying to find a home in a new world, it's about trying to belong, feeling uncomfortable, shifting inside your own family and trying to find a unique identity. Montana would love relating to these four sisters whose cultural background and circumstances are different from hers, but who are coming of age and finding a place in their world just like Montana, with struggles that are both unfamiliar and sometimes achingly similar. I'm dying to re-read this one, after finding it for Montana!
Montana and her sister, Arizona, are named after the mountainous states their mother left them for. But Montana is a New York City girl through and through, and as the city heats up, she's stepping into the most intense summer of her life.
With Arizona wrapped up in her college world and their father distracted by yet another divorce, Montana's been immersing herself in an intoxicating new friendship with a girl from her acting class. Karissa is bold, imperfectly beautiful, and unafraid of being vulnerable. She's everything Montana would like to become. But the friendship with Karissa is driving a wedge between Montana and her sister, and the more of her own secrets Karissa reveals, the more Montana has to wonder if Karissa's someone she can really trust.
In the midst of her uncertainty, Montana finds a heady distraction in Bernardo. He's serious and spontaneous, and he looks at Montana in the way she wants to be seen. For the first time, Montana understands how you can become both lost and found in somebody else. But when that love becomes everything, where does it leave the rest of her imperfect life?
Corey Ann Haydu is the author of OCD LOVE STORY, LIFE BY COMMITTEE, MAKING PRETTY and her upcoming middle grade debut, RULES FOR STEALING STARS. A graduate of NYU's Tisch School of the Arts and The New School's Writing for Children MFA program, Corey has been working in children's publishing since 2009.
In 2013, Corey was chosen as one of Publisher Weekly's Flying Starts. Her books have been Junior Library Guild Selections, Indie Next Selections, and BCCB Blue Ribbon Selections. Corey also teaches YA Novel Writing with Mediabistro and is adapting her debut novel, OCD LOVE STORY into a high school play, which will have its first run in Fall 2015.
Corey lives in Brooklyn with her dog, her boyfriend, and a wide selection of cheese.
Have you read any of the books that are on Montana's essential reading list? Are you looking forward to reading any of them?
* Also, if you haven't checked out the previous Essential Reading posts, check them out over here where David Arnold, Becky Albertalli, and Paula Stokes picked books their characters would have on their essential reading list.