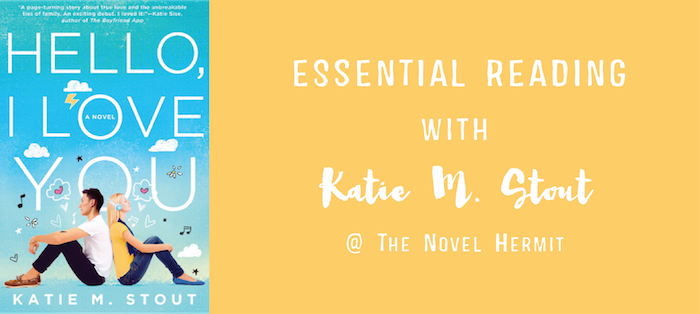 A teen escapes to a boarding school abroad and falls for a Korean pop star in this fun and fresh romantic novel in the vein of Anna and the French Kiss.

Grace Wilde is running—from the multi-million dollar mansion her record producer father bought, the famous older brother who's topped the country music charts five years in a row, and the mother who blames her for her brother's breakdown. Grace escapes to the farthest place from home she can think of, a boarding school in Korea, hoping for a fresh start.

She wants nothing to do with music, but when her roommate Sophie's twin brother Jason turns out to be the newest Korean pop music superstar, Grace is thrust back into the world of fame. She can't stand Jason, whose celebrity status is only outmatched by his oversized ego, but they form a tenuous alliance for the sake of her friendship with Sophie. As the months go by and Grace adjusts to her new life in Korea, even she can't deny the sparks flying between her and the KPOP idol.

Soon, Grace realizes that her feelings for Jason threaten her promise to herself that she'll leave behind the music industry that destroyed her family. But can Grace ignore her attraction to Jason and her undeniable pull of the music she was born to write? Sweet, fun, and romantic, this young adult novel explores what it means to experience first love and discover who you really are in the process.

Amazon · Barnes & Noble · The Book Depository · Books-A-Million · Indiebound · iTunes
Welcome to a special Essential Reading post! As part of the Hello, I Love You blog tour, I wanted Katie to pick books that would be a must read for her characters! And voila! It's short and sweet.
For those who do not know what Essential Reading is, it is a feature on my blog where I ask authors to share five to seven books (children's, YA, general fiction, romances, nonfiction, and all) that they or their characters love, or has impacted their lives or their characters's lives.
Let's see what Katie picked, shall we?
BOOKS THE CHARACTERS IN HELLO, I LOVE YOU WOULD LOVE (AND WHY!) 
by Katie M. Stout
I don't talk much about literature in Hello, I Love You, because the book is so centered on music. However, I think my characters would enjoy these books:
[row][column size="1/2″]
Any quick, fun romance
Grace isn't very bookish, but she does love happily-ever-after stories that remind her that not all parts of life are hard. Sometimes, she needs a book that just makes her smile and forget about what she's escaped in Nashville.
[/column] [column size="1/2″]
Clapton by Eric Clapton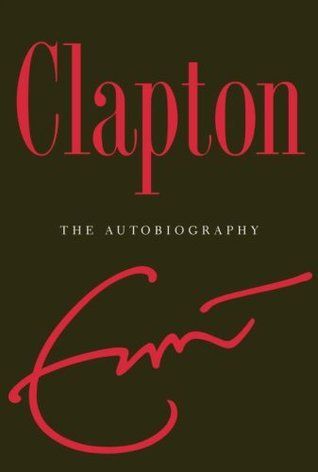 A guitarist himself, Jason would love to read about one of the legends of rock 'n roll. He would also be able to relate to some of Clapton's struggles with the music industry, especially when it comes to the pressures of fame.
[/column][/row]
[row][column size="1/2″]
Hana Yori Dango (aka Boys Over Flowers)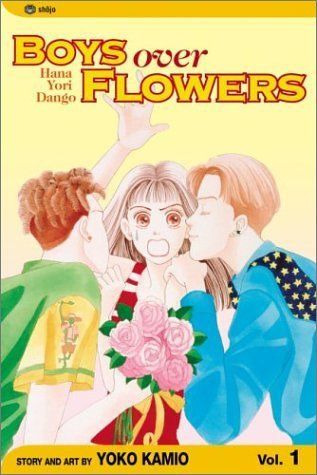 Sophie is a manga fan, and really, there's nothing better than the F4.
[/column] [column size="1/2″]
International Encyclopedia of Dance
Yoon Jae would totally have this in his house. His first true passion is dancing, and he'll do whatever he can to perfect his craft—and "make it" as a dancer.
[/column][/row]
Katie M. Stout is from Atlanta, Georgia, and works for an international charity that sends her to fun places like Spain and Singapore. When she's not writing, you can find her drinking an unhealthy amount of chai tea and listening to Girls' Generation, Teen Top, and all her other favorite K-pop tunes.
Website · Twitter · Tumblr · Facebook
The lovely folks at St. Martin's Press is giving away a finished copy of Hello, I Love You! And you can win a copy!
The rules:
This giveaway is opened

ONLY

 to US and Canada residents!
The giveaway will run from June 19 to June 30, 2015.
You must be 13 years (with your parent's permission) or older.
You will be disqualified if you pick up entries you haven't done.
If the winner does not respond to my e-mail within 48 hours, I will have to choose another winner.
I are not responsible, nor is St. Martin's Press, for any items lost in the mail.
Have you read any of the books that Katie picked for his characters? Are you looking forward to reading any of them?
* Also, if you haven't checked out the previous Essential Reading posts, check them out over here where David Arnold, Becky Albertalli, and many authors picked books their characters would have on their essential reading list.