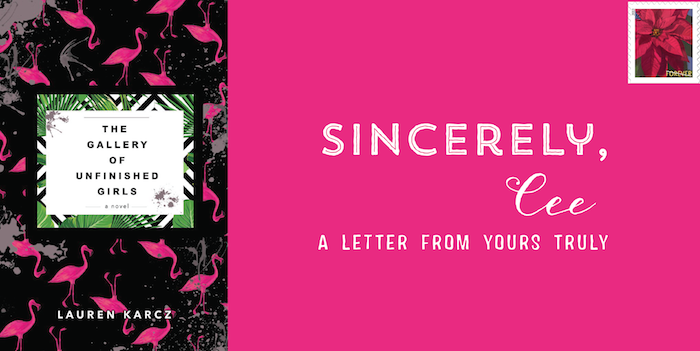 [quote cite="Goodreads" url="https://www.goodreads.com/book/show/31371496-the-gallery-of-unfinished-girls"]
Mercedes Moreno is an artist. At least, she thinks she could be, even though she hasn't been able to paint anything worthwhile in the past year.
Her lack of inspiration might be because her abuela is in a coma. Or the fact that Mercedes is in love with her best friend, Victoria, but is too afraid to admit her true feelings.
Despite Mercedes's creative block, art starts to show up in unexpected ways. A piano appears on her front lawn one morning, and a mysterious new neighbor invites Mercedes to paint with her at the Red Mangrove Estate.
At the Estate, Mercedes can create in ways she hasn't ever before. But Mercedes can't take anything out of the Estate, including her new-found clarity. Mercedes can't live both lives forever, and ultimately she must choose between this perfect world of art and truth and a much messier reality.[/quote]
I don't even know what to say to convey that I'm frickin' excited about The Gallery of Unfinished Girls. This book has a gorgeous cover (look at that beautiful cover design! Major heart eyes); it's magical realism (which always make my ears perk up); it's about art (I love reading about artists); and it's LGBT.
I'm expecting pure magic when I get to read The Gallery of Unfinished Girls!
Sincerely,