Oh, books, you won't let me rest in December, will you? Here's another month of Too Much TBR! Here is another Too Much TBR: November edition!
For those who do not know, Too Much TBR is a way to help me see which books I really need to read and tackle them. Is it effective? Perhaps. It helps a lot seeing a visual of the books on my TBR pile.
Well, I think Too Much TBR will become a regular feature on the blog from now on. The upcoming months of reading won't be very kind to me, but hey, I'm excited to read awesome new books!
Let's discuss what I read last month, and what I'm reading this month!
In November, I had six priority reads I wanted to get through, and unfortunately, I only got half of it done. I think I'm in a reading rut. :\
I did read Da Vinci's Tiger, Things I Can't Explain, and Until We Meet Again—the former two were okay, but nothing entirely memorable, and the latter one was so terribly cheesy. I've put A Madness So Discreet on indefinite hiatus. I keep wanting to read it, but my mood isn't clicking with it, so I have to leave it for another time.
A priority read that I never got around to reading in October was Radiance by Catherynne M. Valente, and I finally got around to it in November. Oh my god, guys. That is seriously one of my favorite and top reads of 2015. I'm so blown away by the writing and the cleverness and the mystery. I've been trying to write a review on it for a week now, but I'm seriously in such a book hangover and I don't know how to put into words the beauty of it. If a book makes me emotional just thinking about it, it's a reallllllly good book. It makes me excited to read all of Catherynne's works.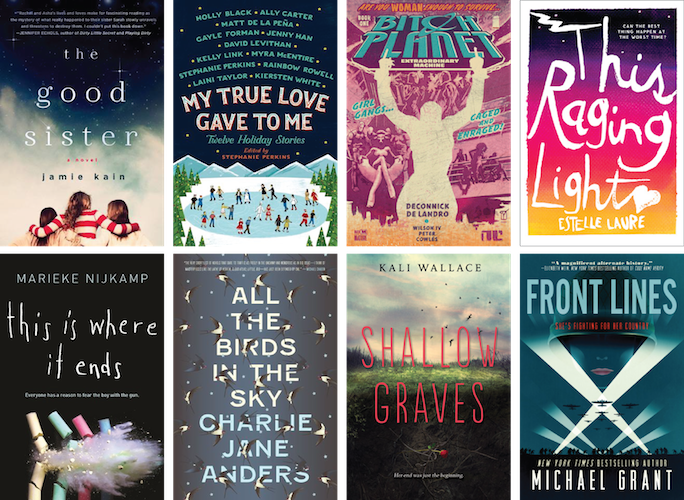 I have a bit more on my plate this month than I did the previous. Crossing my fingers I get through all of it before the holiday season distracts me!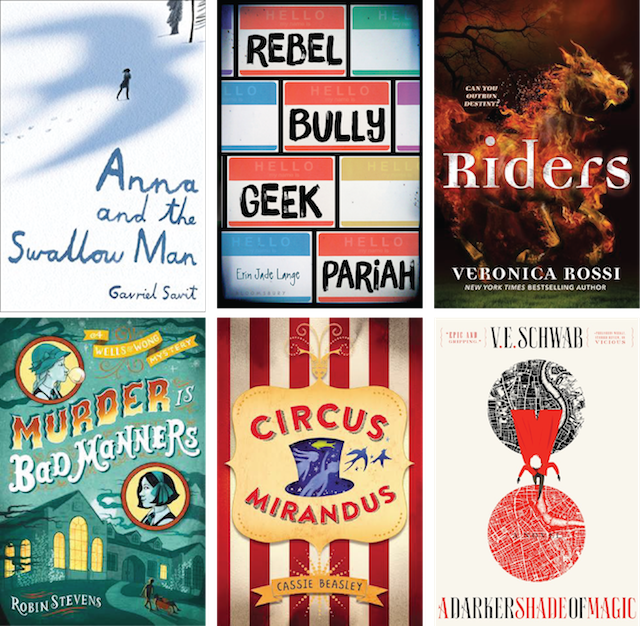 If I get all my priority December reads finished (and hopefully reviewed), I may get into these ones. Maybe. Though, I don't have to read them until January (so don't be surprised when these show up on my January priority reads).
I finished Murder Is Bad Manners, but I want to reread and review it before the second book comes out. (I cannot wait! Eep!) Circus Mirandus is a non-priority read because it's just one that I thought sounded fabulous (I'm a sucker for Big Fish + Peter Pan association). And yes, you see A Darker Shade of Magic, which I will most likely read in January. I was just throwing it out here in case I ever got in the mood.
Note: All these books here do not account for other books that may slip into my TBR list (because mood reading will probably happen) nor of the comics I will be reading. I'm sure I missed other books I want to read this month too, but since I can't remember, it must not be priority, right? Let's hope I make a dent in my TBR books for December!
How was your November? Tell me what's on your December TBR list. 

Have you read any of the books on my lists? Or are you planning to read them?