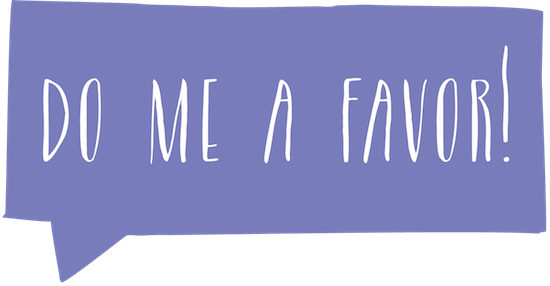 Do Me A Favor! is a new and sporadic feature where I ask, you, my dear friends and followers for recommendations of books, TV shows, Tumblrs, places, and just about anything I should check out.
I know I haven't done one of these posts in forever, but THIS IS NOT A DRILL. I NEED YOUR HELP.
You know how I'm super into book covers? Well, guess what! I've decided to host:

(There will be a better banner.)
I was wondering why there wasn't a "Best Of" celebration post or Book Cover Choice Awards specifically for YA covers that had been decided by readers. You have Epic Reads' Book Shimmy Awards and Goodreads Choice Awards, but those aren't based on the book cover designs. There are sites like Buzzfeed that create best book cover lists compiled by a single person (or what seems to be), but where are the best YA book covers picked by readers?
This is where you come in.
I need your help in coming up with award categories. Spare a few minutes and suggest what categories should be in this Book Cover Choice Awards in this form, tweet with the hashtag #YABCCAwards, or comment below.
The plan: Suggestions for award categories will close Thursday 12/11 9 PM PST, and book cover nominations will begin Saturday 12/13 (or perhaps sooner). Sound good? :)