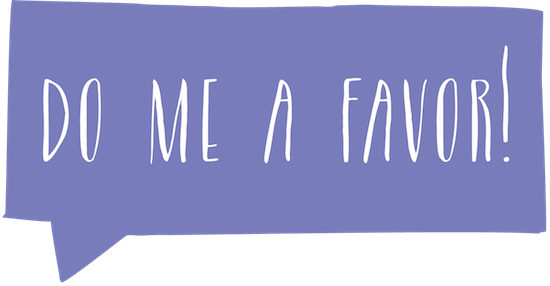 Do Me A Favor! is a new and sporadic feature where I ask, you, my dear friends and followers for recommendations of books, TV shows, Tumblrs, places, and just about anything I should check out.
Can anybody out there think of books with awesome title fonts? (It can be a Young Adult novel or general fiction or anything. As long as the book has a good title font, I will accept them.)
I am planning to do something for my font feature. (For those who do not know what I'm talking about, I have a feature called You're Just My Type where I showcase fonts that you should add to your font collection.) What exactly is this plan though? I'm playing the font sleuth! Basically, say that you absolutely adore the To All The Boys I Loved Before title font, I will attempt to search for similar-looking fonts so you can add it to your growing font collection. If you're going AKJLSJDWOUEQPW0802I;KWKDLASDJSA, that is my exact reaction too! I'm really excited about it. I had initially planned to do this, but I wasn't sure when. Now the day has come and I need your help in searching for awesome book title fonts!
Here are some books I already have:
(Thanks to Rachelia @ Bookish Comforts, Stormy @ Book.Blog.Bake, and Kelly @ Effortlessly Reading. If you guys have anymore, tell me here!)
So, I ask again: can you recommend me books with awesome title fonts that you'd want in your font collection? Not books you think I should own.
(btw, don't worry about the banner for this feature. I know it's bland and plain. I will change it as soon as I design something awesome OR if you can help me design one, I will be forever grateful to you. Also, I'm still looking for recommendations for my book cover feature over here.)