[quote]Top Ten Tuesday is a weekly meme hosted by The Broke and the Bookish where we list our top tens![/quote]
This week's topic is "top ten favorite 2016 releases so far this year!" This is essentially my list of OH MY GOD, I LOVED THESE BOOKS SFM. GO AND READ THESE PLZ! MAKE ME HAPPY. I've pulled paragraphs from my reviews because I don't think I can describe the books as well as I did in my reviews.
Now, in no particular order, here are my favorite 2016 releases so far this year!
[quote]This Middle Grade discusses so many things that all readers—young and old—will enjoy and be able to relate to. You get a girl who experiences sadness (that's depicted so perfectly!) and tries to express it through her writing; a magical forest kingdom called Everwood; friendships that make you trust and do things you never thought you'd do; a fantasy life that speaks so much about Finley's fears; pirates and family secrets, and so much more! It's a book I wished I had when I was younger.[/quote]
[quote]Everything about this book is so beautiful and strong—from the writing to the emphasis of names, to the relationships between the characters. This book has a way of seeping into your soul. It's like a snake curling around you and tightening until you are overwhelmed by so much emotions and yell 'uncle.' I can go on and on and on about this book and why you need to read it, but I won't because this is a book you absolutely need to experience for your own.[/quote]
[quote]Don't you want to learn more about this powerful Quick family and their magic? See the arrogant Aspen Quick begin to see the side effects and consequences of his magic? Fear the ominous Cliffs that hangs over this small town? Yearn for something you didn't know you lost? Pick up Rocks Fall, Everyone Dies, and visit this town![/quote]
[quote]You can call me a BNF (Big Name Fan) of Scarlett Epstein Hates It Here because holy awesomeness, this book is funny and a huge delight! It spoke to my teenager self about all the love for fanfiction.[/quote]
[quote]You Were Here is a true gem that made me appreciate the loveliness of the writing, the "unlikeable" characters, and the way the graphic novel panels were woven in. This book was just so well done, and Cori McCarthy deserves praise for pulling a spectacular book from her bag of awesomeness.[/quote]
[quote]Poison Is Not Polite is an exceptional Middle Grade mystery in the Wells & Wong series. You get a thrilling murder case in the form of a poisoning, new suspects who are all Daisy's family, an Asian narrator (that hasn't changed from the first book), and the same ole sleuthing duo who are far better detectives than they were in the previous book.[/quote]
[quote]Wink Poppy Midnight is an…experience. If you want weirdness and an dreamy atmospheric fairytale-like story with very selfish characters, definitely pick up this book. I want to know if you had "???????????" feelings too. ;)[/quote]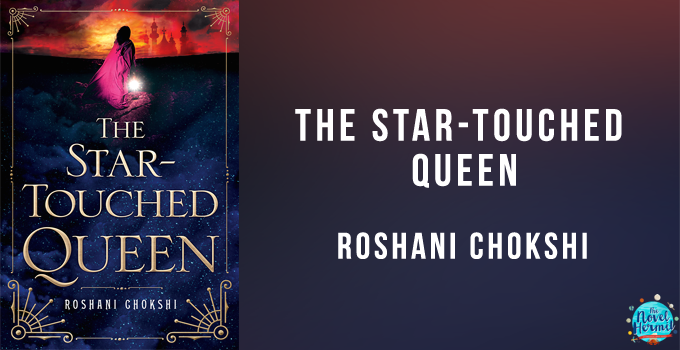 [quote]What The Star-Touched Queen brings readers are: a gorgeous story that weaves in Indian folklores and mythology, a girl who's destined to marry death and destruction, stars and fates that shine down on the characters, magical settings that instantly transport you onto another plane, fantastic lush writing that'll have you floating on cloud ten, and so much more that I can't do a justice describing. It'll completely ensnare you into its web, so you better hold on.[/quote]
[quote]You know what's missing in your life? A gothic retelling of Jane Eyre with a murderess twist! I present to you—Jane Steele. You'll be utterly charmed by this dark story about Jane Steele, who has suffered through many heartaches and tormentors, but she refuses to let them destroy her. She's a survivor. If that means she has to kill her tormentors, so be it.[/quote]
[quote]You should read this because you love Shakespeare's Much Ado About Nothing and how Lily Anderson retells it; appreciate fabulously banter0y characters who can trade clever lines about comics and movies; love geek things like X-Men comics, Doctor Who show, or Star Wars movies; enjoy reading the enemies-to-lovers trope; and want something really cute and light to read to lift your spirits.[/quote]
Have you read any of these books? What is your favorite 2016 releases so far?