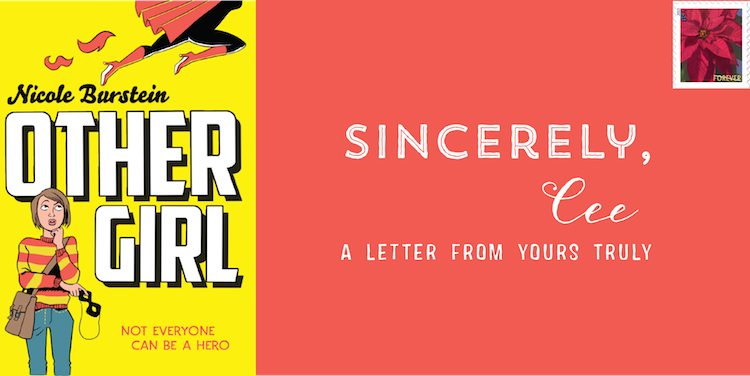 SUPERHEROES, DID YOU SAY? GIMMMMEEEE.
Louise and Erica have been best friends since forever. They're closer than sisters and depend on each other for almost everything. Just one problem: Erica has superpowers.
When Erica isn't doing loop-the-loops in the sky or burning things with her heat pulse powers, she needs Louise to hold her non-super life together. After all, the girls still have homework, parents and boys to figure out. But being a superhero's BFF is not easy, especially as trouble has a way of seeking them out. Soon Louise discovers that Erica might be able to survive explosions and fly faster than a speeding bullet, but she can't win every fight by herself.
Life isn't a comic book – it's even crazier than that.Goodreads
This book really speaks to three of my loves: superheroes, friendship, and kickass ladies!
It's such an awesome combination.
I just love the idea that it's centered around a superhero and her best friend. Haven't you wondered what life is like for a superhero just hanging around with their non-superhero best friend? I have! It's something I've always wondered whenever I read superhero comic books like why don't they have a best friend that appears regularly instead of someone that does have superpowers. Also, what is it like for the superhero's best friend? How does Louise deal with her best friend being in danger? What is the dynamic like between the two girls? What is it like for Erica when she's not a superhero? How do these friends navigate life when one of them is not normal? You see, I have a lot of questions.
I just need this book.
Who else is excited about this book?
Sincerely,