[note note_color="#BFD1D1″ text_color="#ffffff"]Hosted by 
Alexa of Alexa Loves Books
,
Cee of The Novel Hermit
, 
Mel of The Daily Prophecy
, &
Kristin of Super Space Chick
, 
Love-A-Thon
is an event—a lovefest—that is dedicated to spreading positivity and love. It's time dedicated to visiting other bloggers/Instagrammers/BookTubers, leaving a comment or two, making new friends and fostering positivity among the members of our amazing community.[/note]
Mix and match away! This challenge is made for you to combine the books and movies/tv shows that you love in some way, in order for other people to find new recommendations for things to check out. Whether inspired by characters or themes, we can't wait to see what you come up with!
If you like Rocks Fall, Everyone Dies, watch Twin Peaks and Atami no Sousakan. 

When I read Rocks Fall, Everyone Dies, I got major Twin Peaks vibe because of the very small town in the middle of nowhere in a mountain range with supernatural happenings going on. Atami no Sousakan may be far from what goes on in Rocks Fall, Everyone Dies, but it has major Twin Peaks vibe.
If you like The Disreputable History of Frankie Landau-Banks, watch The Riot Club.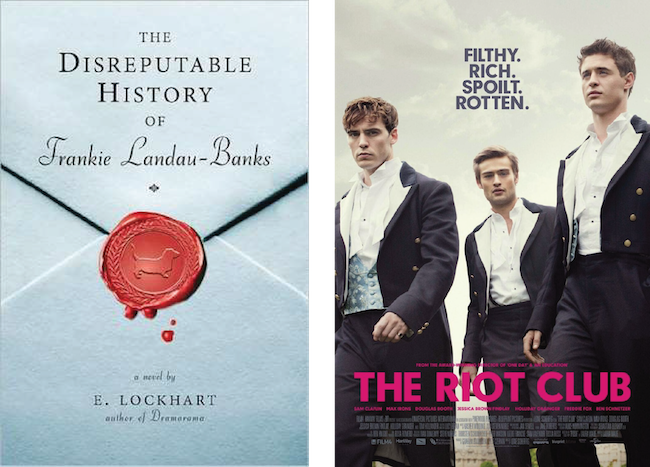 The guys in The Riot Club are the type of people—boys—that Frankie Landau-Banks is trying to crush.
If you like Jane Steele, watch Jane Eyre, The Lizzie Borden Chronicles, and Ripper Street. 
A murderous Jane Eyre-esque character. What better shows/movies than to watch the Jane Eyre adaptation to watch Jane's life, a murderous woman, and a serial killer?
If you like Six of Crows, watch Inception and Ocean's Twelve.
Heists, heists, heists! Inception and Ocean's trilogy are what comes to mind when I think of heist movies.
If you like Saga, watch Battlestar Galatica and The Expanse.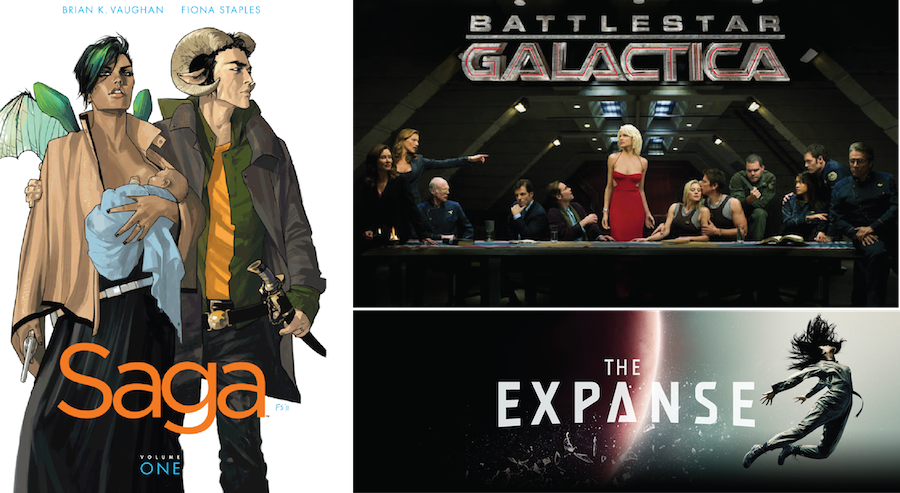 You want shows about people and creatures at war? Look no further than Battlestar Galatica and The Expanse. Both shows feature a war or a war that's about to start from different races. (Also, there's a starcrossed love story in Battlestar Galatica).
If you want to be entered in the giveaway for this challenge, you have to link up at The Daily Prophecy. (If you're not awake yet, don't fret! The linky will be open until the event officially ends on February 20, so add yours any time before then.)
Have you watched any of these shows or movies? What would you recommend for your favorites books? Don't forget to blog hop and chat with us via #LoveAThon hashtag on Twitter!