I love fonts. You can say I'm obsessed with collecting them all. It's no secret to those who know me. You're Just My Type is a new feature where I showcase the fonts I absolutely adore and use. And hopefully, you will love the fonts I pick. Add all of them to your font collection! Let it grow!
Surprise? I've decided to do my font post a bit differently. I was in need for a change, so I decided to make silhouette posters with the fonts I'm showcasing. I had always meant to make mini posters to show how you can use it. It's really a bit hard to do. My abilities seem to be limited to silhouettes. (I can't say that I made these silhouettes. Changed the colors? Yes I did. But making the shapes? Uhhhh.)
Go on, go look at the beautiful fonts!
Cigarettes and Coffee was designed by Fabian De Lange, and it was inspired by New York in the 60's.
Fun fact: This inspired me to make silhouettes for all the fonts.
[/column] [column size="1/2″]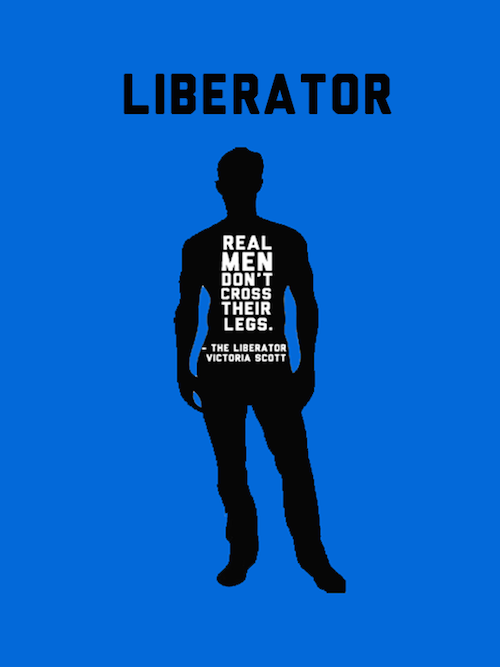 Liberator was designed by Ryan Clark, and it is inspired by "our grandparents [who] fought for the freedom we enjoy today."
Fun fact: The quote for Liberator was the easiest to find. Sure, the book had nothing to do with the font inspiration, but names. [/column][/row] [row][column size="1/2″]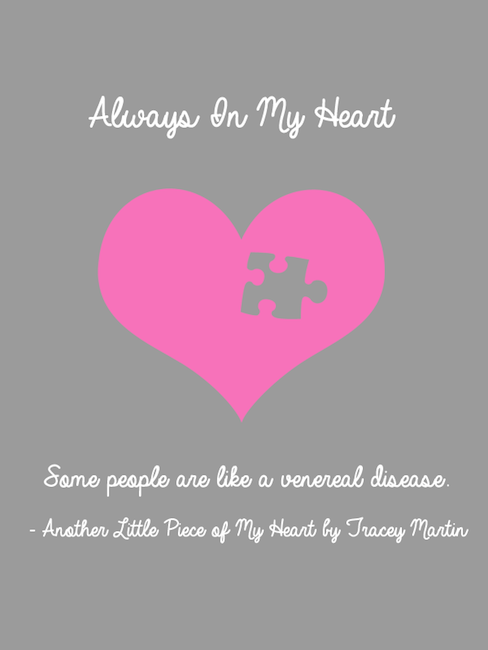 Always In My Heart is designed by Vanessa Bays.
Fun fact: The quote made me guffaw. (Also, thanks to Charlotte for making the puzzle heart.)[/column] [column size="1/2″]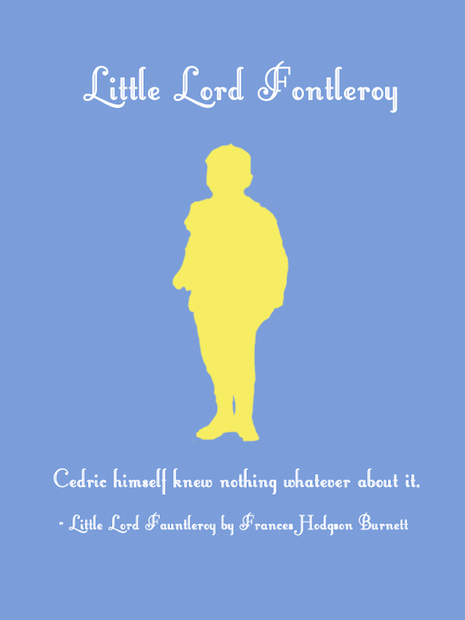 Little Lord Fontleroy is designed by Nick's Fonts.
Fun fact: The font name is a play off of Little Lord Fauntleroy, which is about a boy who becomes the heir to a bitter old earl (his grandfather) and softens the earl's heart with his innocence. [/column][/row]
Which font is your favorite? How do you like the mini-posters? Should I do more of those? Or do you prefer the font images I made before? If you missed previous font post, voila!