Dear America,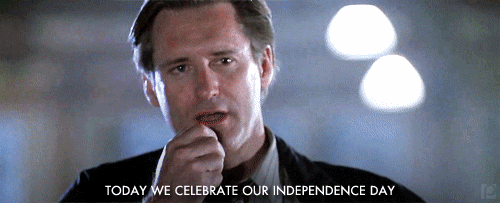 source
Happy birthday! It's been 237 years since the Declaration of Independence was signed by the founding fathers. And it's been 17 years since Will Smith and Jeff Goldblum saved the world from an alien invasion. Whoooooo.
What I won't be doing today –
Reading. Blogging. Internet stuff.
What I will be doing –
Eating (hopefully BBQ)

Hanging with friends

Watching Independence Day (not sure that this will happen)

Watching fireworks

Dying from the heat (of course today is the hottest day of the week)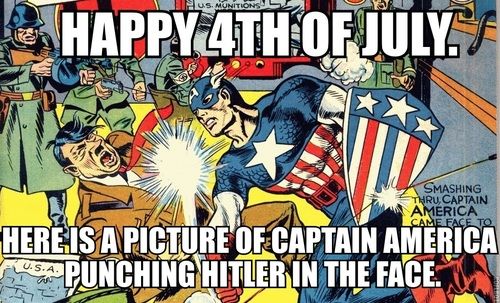 source
To my fellow American readers/bloggers, happy fourth of July! And to my international followers, happy day! I hope all of you have a fabulous day.