I haven't been great at keeping with my TBR books this past month. (Blame that on all the stress! Ack.) Currently Reading will act as my check-in, letting you guys know what I'm forever reading at the moment, and what I'm enjoying about it. Today, I'm sharing with you three books I'm juggling/reading
Bette & Joan: The Divine Feud by Shaun Considine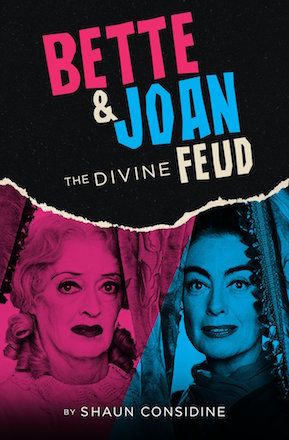 They were two of the most talented beauties Hollywood ever produced: the elegant Joan Crawford, a former chorus girl who shot through the ranks at MGM, and the brash, tempestuous Bette Davis, a Broadway star notorious for refusing to bow to the studio bosses.
Their work together in the hit film Whatever Happened to Baby Jane? sowed the seeds for a mutual hatred that would consume their lives. As each fading star tried to outshine the other, lives were upended and reputations were destroyed. Glamorous, merciless, and cruel, their feud became the stuff of legends.
Based on interviews the author conducted with both actresses and more than a decade of research, Bette & Joan shows the hard-drinking, hard-fighting duo at their best and worst. The epic story of these dueling divas is hilarious, monstrous, tragic, and the inspiration for the Ryan Murphy TV series Feud starring Susan Sarandon and Jessica Lange. Now updated with two new chapters and a sixteen-page photo insert.
Why did I want to read Bette & Joan? It certainly wasn't because of Ryan Murphy's TV show about the pair. (No sarcasm.) What's not to be interested in Old Hollywood feuds? I had always been fascinated by Bette and Joan's relationship. These divas have been butting heads for decades, and I wanted to know more details about their feud.
What do I like about it so far? Wow, their lives were so fascinating. So many tragedies and affairs and jealousy and whatnot. That's Old Hollywood for ya. As I read this book, I was honestly more interested in learning more about Bette, even though Joan had more exciting stuff happening to her.
Dead Letters by Caite Dolan-Leach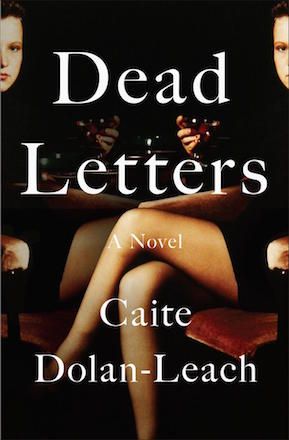 Ava Antipova has her reasons for running away: a failing family vineyard, a romantic betrayal, a mercurial sister, an absent father, a mother slipping into dementia. In Paris, Ava acquires a French boyfriend and a taste for much better wine, and erases her past. But two years later, she must return to upstate New York. Her twin sister, Zelda, is dead.
Even in a family of alcoholics, Zelda Antipova was the wild one, notorious for her mind games and destructive behavior. Stuck tending the vineyard and the girls' increasingly unstable mother, Zelda is allegedly burned alive when she passes out in the barn with a cigarette. But Ava finds the official explanation a little too neat. A little too Zelda. Then she receives a cryptic message—from her sister. Just as Ava suspected, Zelda's playing one of her games. In fact, she's outdone herself, leaving a series of clues to her disappearance. Ava follows the trail laid just for her, thinking like her sister, keeping her secrets, immersing herself in Zelda's drama. Along the way, Zelda forces Ava to confront their twisted history and the boy who broke her heart. But why? Is Zelda trying to punish Ava for leaving? To teach her a lesson? Or is she simply trying to write her own ending?
Why did I want to read Dead Letters? How shallow is my reasoning if it's because of the names of the characters? I love the name Ava and Zelda. But really, I read a couple of lines from the book, and was intrigued by how…high society and uncaring these rich people are. I'm weirdly attracted to books that give me that feeling.
What do I like about it so far? The writing is what I like reading. It gives me vibes of uncaring, asshole rich people. I got sucked into the whole Zela Antipova + Zelda Fitzgerald parallel of dying in a fire. I wanted to know what happened to Zelda and this family. I needed to uncover all their secrets.
Live from New York by James Andrew Miller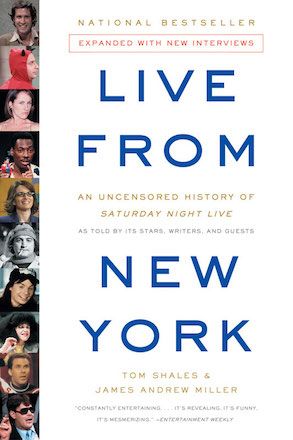 A former child actor best known for her starring roles in Matilda and Mrs. Doubtfire, Mara Wilson has always felt a little young and out of place: as the only kid on a film set full of adults, the first daughter in a house full of boys, a Valley girl in New York and a neurotic in California, and a grown-up the world still remembers as a little girl. Tackling everything from what she learned about sex on the set of Melrose Place, to discovering in adolescence that she was no longer "cute" enough for Hollywood, these essays chart her journey from accidental fame to relative (but happy) obscurity. They also illuminate universal struggles, like navigating love and loss, and figuring out who you are and where you belong. Candid, insightful, moving, and hilarious, Where Am I Now? introduces Mara Wilson as a brilliant new chronicler of the experience that is growing up female.
Why did I want to read Live From New York? I've heard some behind the scenes stuff that went on Saturday Night Live, and I just decided I wanted to learn a little more.
What do I like about it so far? All the drama that happened. I loved hearing what producers, comedians, etc had to say about the show and the cast members and such.
Have you read these books? Did you like them?