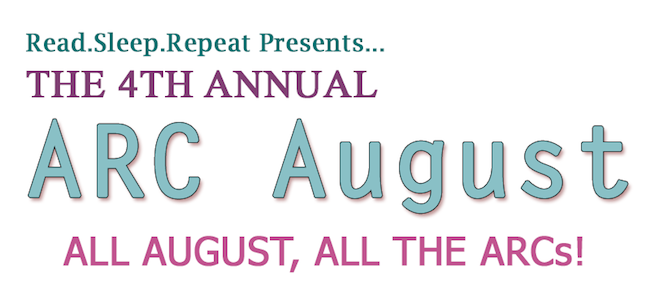 [note note_color="#85C0C5″ text_color="#ffffff"]The annual ARC August is finally heeerrrreeeeeee! Hosted by Octavia and Shelly of Read. Sleep. Repeat, ARC August is an event that helps readers and bloggers get their ARC pile down. The rules are simply:
You read how many ARCS you want. YOU get to decide.
The book must be an ARC—physical or electronic. The ARC can be old or new ones. As long as it's an arc, it's okay.
Have fun!
You have until July 31st to sign up! I urge you to, especially if you have ARCs you need to read! Also, there's a lot of wonderful readers joining in. [/note]
ARC AUGUST, HERE WE GO AGAIN.
My pile for this ARC August is lesser than the previous times, and that's because I have finished review copies I gotta get through as well. It's lookin' to be a full month of reading, and let's hope I get back on that reading horse!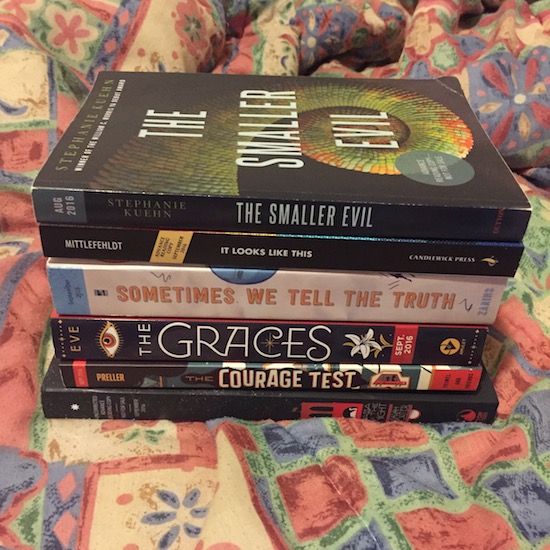 The Smaller Evil by Stephanie Kuehn
It Looks Like This by Rafi Mittlefehldt
Sometimes We Tell the Truth by Kim Zarins
The Graces by Laure Eve
The Courage Test by James Preller
Vassa in the Night by Sarah Porter
There might be add-ons depending on how fast I get through this pile, but these six ARCs are my main priority for ARC August.
Have you read any books from my ARC August pile? Are you looking forward to any of them?