I love fonts. You can say I'm obsessed with collecting them all. It's no secret to those who know me. You're Just My Type is a new feature where I showcase the fonts I absolutely adore and use. And hopefully, you will love the fonts I pick. Add all of them to your font collection! Let it grow!
It's been a couple of weeks since I've done a font post! I had been in love with the Top Ten topics the past two weeks, so I opted to do those instead. But now, font posts are back! It's like I never left at all!
Go on, go look at the beautiful fonts!
Raw is designed by Noe Araujo.
Fun fact: This font has a very chalky feel to it, which I like. Most of the vowels (except 'a' and 'e') are elevated and have that line under it, which I also like.[/column] [column size="1/2″]
Canter is designed by Christopher J. Lee.
Fun fact: I don't think I've seen a horse in person before. [/column][/row] [row][column size="1/2″]
Prociono is designed by Barry Schwartz.
Fun fact: On the site, it says that,
[quote]"Prociono" (pro-tsee-O-no) is an Esperanto word meaning either the star Procyon or the animal species known as the raccoon. It is a roman serif with blackletter elements.[/quote] [/column] [column size="1/2″]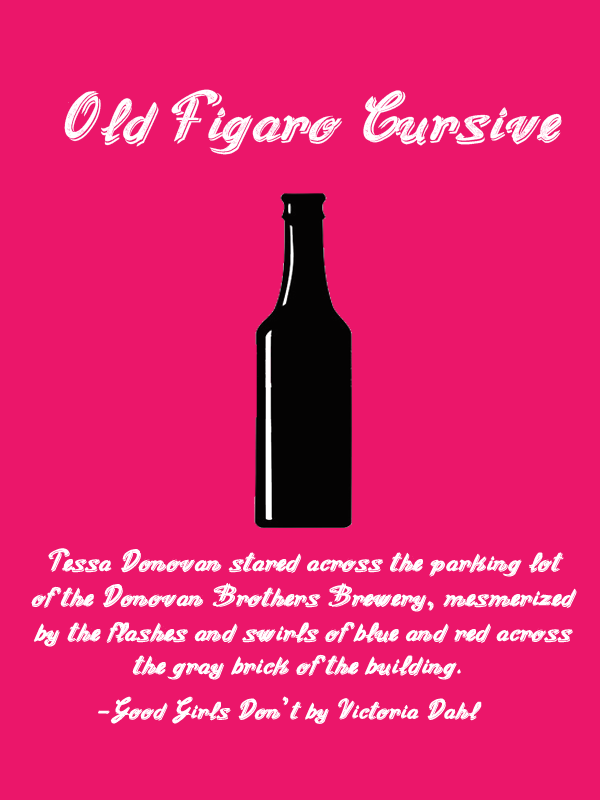 Old Figaro Cursive is designed by Galdino Otten.
Fun fact: This makes me thing of the Figaro opera. I wanted to put a silhouette from it, but it was kind of hard since there wasn't a recognizable image that would work. [/column][/row]
*Just a note: I don't create the images. I just put them together.
Which font is your favorite? How do you like the mini-posters? Should I do more of those? If you missed previous font post, voila!