I love fonts. You can say I'm obsessed with collecting them all. It's no secret to those who know me. You're Just My Type is a new feature where I showcase the fonts I absolutely adore and use. And hopefully, you will love the fonts I pick. Add all of them to your font collection! Let it grow!
Monday fun day! I'm kicking off the week after July 4th with awesome new fonts you need in your life!
Go forth and add these fonts to your font book!
(Remember, when you download the fonts, look at the license to see what you can and cannot do with it. Majority of these will have Dropbox download links, so if it doesn't download at first click, click it again.)
Johanna is designed by Adrià Gómez.
Snickles is designed by Tup Wanders.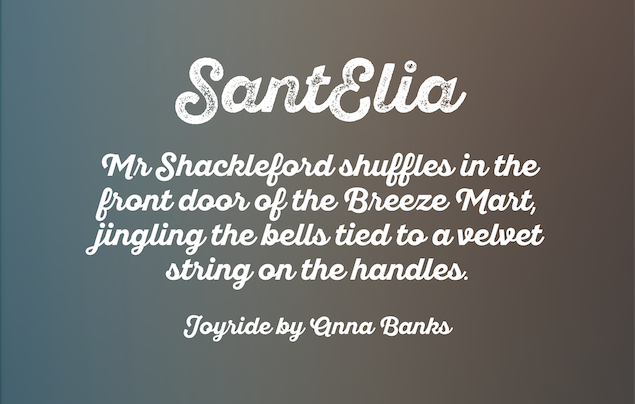 SantElia is designed by Yellow Design Studio.
Katahdin Round is designed by Tyler Finck.
Sophia is designed by Emily Spadoni of Sweet Type.
Tracion is designed by Marcus Lien Gundersen.

Nougatine is designed by Fabien Laborie.  
Fakedes is designed by Cyril Mikhailov.
Which font is your favorite? If you missed previous font post, voila!