Inspired by What She Reads, Pure Imagination Blog, and Stacked.

I admit I'm a book cover snob. Who isn't though?

Book covers are the first thing that attracts readers to a book. A good cover can draw someone is, just as a bad cover can easily draw someone away. It can essentially make or break a book. Holy, Mother Cover! is where I showcase the book covers that stand out (or make me cringe) and discuss cover changes.

(A big special thanks to Georgie at What She Reads for bestowing me this fabulous name and to Charlotte at The Simple Tales for creating the beautiful feature banner you see before you.)
It's actually been over a month since I've last did a cover theme post, and I've come back, armed with gorgeous book covers with paper cut outs on it!
The book covers you will see in this post are decorated by gluing colored paper cut outs on it. You will see the different designs that can be made—landscape, animals, geometric shapes, and all. There's nothing you can't make with paper! It's so awe-inspiring. Can you imagine the focus you must have to create all the intricate details?
I wish I could make something as gorgeous as these cut outs, but I'll leave it to the professionals who can create gorgeous imagery.
THEME: Paper Cut Outs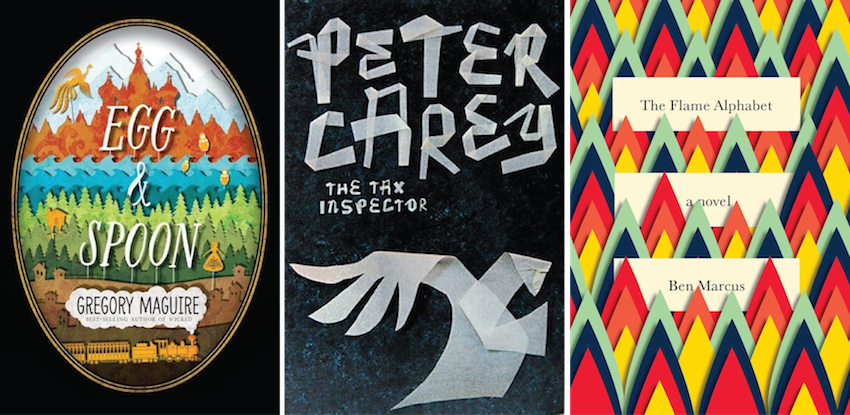 Egg & Spoon | The Tax Inspector | The Flame Alphabet
Carnival | Vaclav & Lena | Dog Ear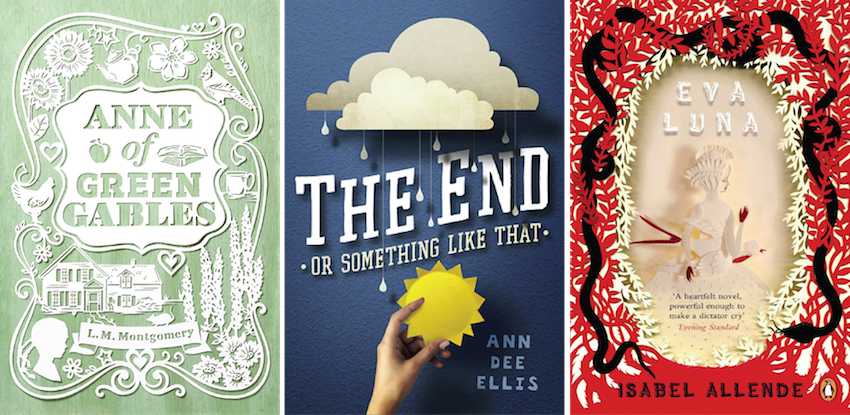 Anne of Green Gables | The End Or Something Like That | Eva Luna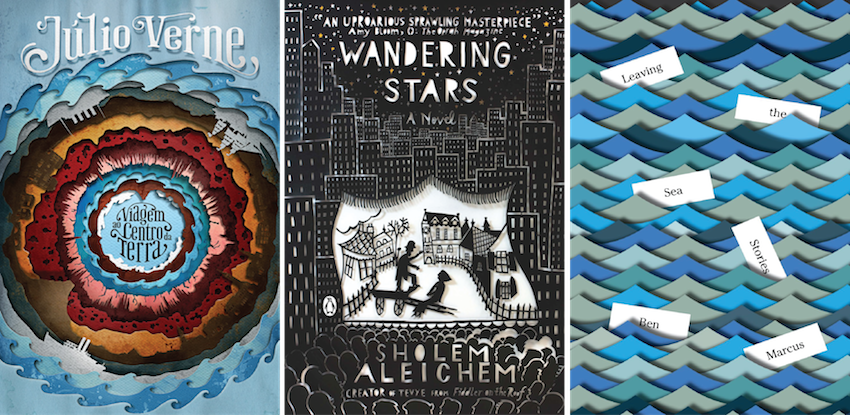 Journey to the Center of the Earth | Wandering Stars | Leaving the Sea
Best paper cut out cover? Eeeep. Again, this cover theme has soo many gorgeous paper cut-outs.
I love Egg & Spoon because of the layering and the bright colors, the Tax Inspector because it uses tissue paper instead of the regular construction paper we usually see, Vaclav & Lena because that ampersand looks absolutely gorgeous, Eva Luna because of the intricacy of the design, and the Brazilian cover of Journey to the Center of the Earth because of the different layers of the Earth, which is such an awesome look.
What about you? Which book cover do you think has the best paper cut out? Can you think of any other books with this theme?