My music in 2016 wasn't as…plentiful like the previous years.
2015 was full of wonderful ladies, but 2016? I don't even know how to define that year in music. I guess I can say it was just slow?
My 2016 was a mix of badassery ladies who make me want to slash tires and set things on fire, KPOP, soundtracks, some fave bands new releases, and old high school favorites that have me singing along.
Here are the albums I listened to. (It is in order of when I listened to them, and the links go to Spotify.)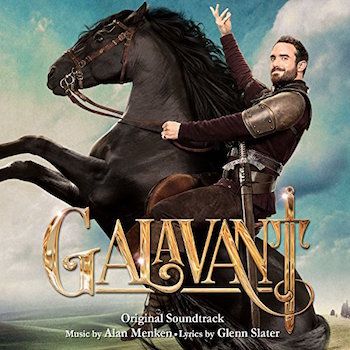 Galavant is a comedy musical television show that aired on ABC. The music of the series is composed by Alan Menken and Christopher Lennertz.
Galavant is frickin' amazing. I didn't know I would fall head over heels in love with this musical comedy, but I did. It's not the cliche fairytale story with a dashing knight, a princess, and an evil king. It's so much more than that. It's funny, and it's not afraid to poke fun at tired old tropes that you usually see in this genre. The music is so frickin' catchy, and it never fails to put a smile on my face.
My Fave Songs: Galavant, Togetherness, Lords of the Sea, Love Is Strange,
Got7 갓세븐 is a South Korean boy group formed by JYP Entertainment in 2014.  
You can blame my best friend for my obsession with them. During New Years 2016, that was all my best friend played, and how could I say "change the music" when it's so damn catchy and danceable? (I'm a sucker for danceable songs.) I've watched their music video a bunch of times, and the chorus + the dancing = A++.
My Fave Songs: Just Right, If You Do, Girls Girls Girls,
Need Your Light is the fourth studio album by American indie rock band Ra Ra Riot, consisting of vocalist Wes Miles, bassist Mathieu Santos, guitarist Milo Bonacci, violinist Rebecca Zeller and drummer Kenny Bernard.
I was obsessed with Ra Ra Riot's first album The Rhumb Line when I was in high school. Their following albums failed to capture my attention because it lost that baroque pop I loved. (I loved when bands incorporate violins and trumpets into their music.) When I listened to their fourth album, Need Your Light, I fell in love with Ra Ra Riot all over again. Their sound has evolved, but there's a familiarity about it that made me nostalgic.
My Fave Songs: Call Me Out, Instant Breakup, Suckers, Water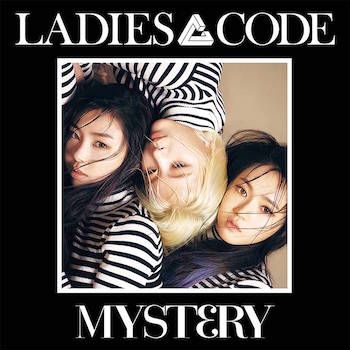 Ladies' Code 레이디스 코드 is a South Korean girl group formed by Polaris Entertainment in 2013. Myst3ry is the first release from the group following the deaths of members EunB and RiSe.
My loves. Ladies' Code's new sound is so enchanting. It's not the upbeat pop that they used to do; it's more moody, mysterious, dreamy, and contemplative. It's not what I usually hear in KPOP, and I love it. They've matured so much from their original sound.
My Fave Songs: Galaxy, Chaconne
All I Need is the second studio album by English singer-songwriter Foxes
Foxes's sophomore album is a winner in my books! I rarely fall in love with an artist's second album, but Foxes manages to do it by consistently bringing me songs that has me belting along with her sultry voice.
My Fave Songs: Devil Side, Scar, Amazing, On My Way, All I Need, If You Leave Me Now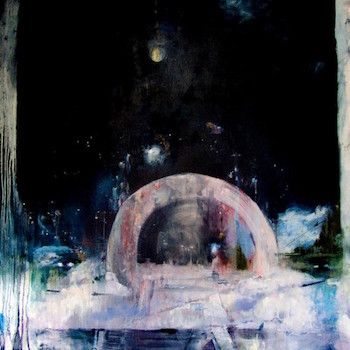 Not to Disappear is the second album by the British indie folk band Daughter. 
Daughter's sound is very hushed and gorgeous. The lead singer, Elena Tonra, has a gentle voice that can soothe you into submission, and her voice fits so well with the melancholy sound. It's quite an atmospheric album when you listen to it. When I want to relax, I put this album by Daughter because it just takes me away.
My fave songs: Doing the Right Thing, How, To Belong, Alone/With You, Fossa, Numbers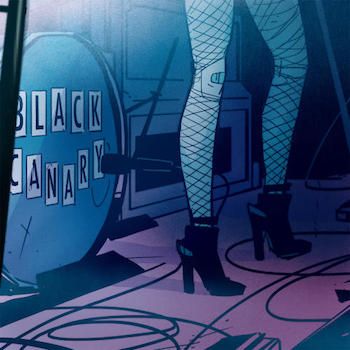 From Gotham to Apokolips, songs for broken gods and superwomen, Black Canary are: D.D. – screams/kicks, Paloma Terrific – electronics, Lord Byron – rhythm & shoes, and Ditto – axe.
BADASS. So much love for this. This Black Canary EP is a bonus after the end of the Black Canary comic. It's everything I hoped it could be. It has the classic Black Canary scream and sound.
My Fave Songs: Fish Out of Water, Old Water, The Man With the X-Ray Eyes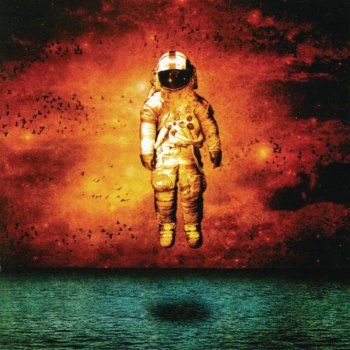 Brand New is a rock band from Long Island, New York. 
Brand New are forever my favorite. This is not the first time I've listened to them—I've listened to them since I was in middle school, and they've remained my favorite. Their music came at a time when I was an impressible youth, and these music defined I was listening to them again because I was getting ready to attend my first Brand New concert (after missing out in 2007).
My Fave Songs: All the songs in their albums: Deja Entendu, The Devil and God Are Raging Inside Me, and Daisy. 
Crush Me is K.Flay's fourth extended play album. 
K.FLAY gives me Metric badassery vibes. I had once said that Metric's music is "the perfect soundtrack if I decided to torch an exe's car or bury a body," and that's the vibes I get from K.FLAY's album. That's all I want in my music—songs that make me feel badass and confident while doing very normal things like walking or going to work.
My Fave Songs: Blood in the Cut, Dreamers
Wild World is the second studio album by British indie pop band Bastille.
Bastille knocked it out of the ballpark for me again! From their mixes to their full length albums, they never fail to deliver music that I'll fall in love with. It's just as good as their debut album. I love the inclusion of quotes from documentaries and such in their songs. I find myself singing loudly to them every time they're on. And guess what! I'm gonna see them in April!!!! I'm soooo excited! Eeeep.
My Fave Songs: Winter of Our Youth, Fake It, Lethargy, Warmth, An Act of Kindness, Way Beyond, Shame, The Anchor, Blame, Glory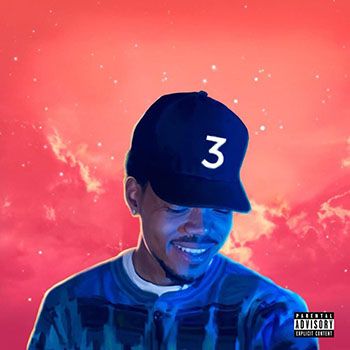 Coloring Book is the third mixtape by American hip hop recording artist Chance the Rapper.
I don't listen to Hip Hop as often as I like (I'm quite picky), but once I had listened to Chance the Rapper's Coloring Book, I became instantly hooked onto this mixtape. Gospel elements + jazzy influences = absolute love. This mixtape got a lot of good reviews, and I agree with everybody who raves about Coloring Book.
My Fave Songs: No Problem, Mixtape, All Night, All We Got, Same Drugs
Strang3r ("stranger") is the third extended play by South Korean girl group Ladies' Code.
Ladies' Code came back with a second EP in 2016, and it is just as amazing and enchanting as their Myst3ry EP. Every song in Stang3r is utterly spellbinding, especially their title track "The Rain." I don't know what else to say about this EP, except that it's definitely worth a listen (or twenty).
My Fave Songs: The Rain, Jane Doe, Lorelei
Twice 트와이스 is a South Korean girl group formed by JYP Entertainment through the 2015 reality show Sixteen.
Every since I watched a video of Twice doing their "Cheer Up" song fast a billion times, I became obsessed with the song and this Kpop girl group. Their music is so upbeat, and their dances are so easy to imitate. I love them all lot. It's good "cheer you up" music!
My Fave Songs: Cheer Up, TT, Ooh-Ahh
ALBUMS: Various Artists from a bunch of different Bollywood movies, Frank Ocean – Blonde
SONGS: "We Don't Talk Anymore" by Charlie Puth & Selena Gomez, "Wow" by BTOB, "Décalcomanie" by MAMAMOO, "Oh NaNa" by K.A.R.D., "Whistle" and "Playing with Fire" by Black Pink
Have you listened to any of these albums/songs? What artist did you listen to in 2016? Any that you'd recommend to me?