2014 has ended, and what else should we talk about besides book? MUSIC.
Like 2013's music post, I wanted to take a look at all the albums and songs I listened to in 2014.
I tend to listen to music albums at a time. My go-to album for the first nine month of the year was Arctic Monkey's AM, which is fucking amazing and is my absolutely favorite album of all time. I listened to it over and over and over again on repeat, never tiring of Alex Turner's voice or the gorgeous lyrics. And when I transitioned away, it was sad, but I had the albums of my music queens (Jessie Ware + Leighton Meester).
Here are the albums I listened to a lot. (It is in order of when I listened to them, and the links go to Spotify.)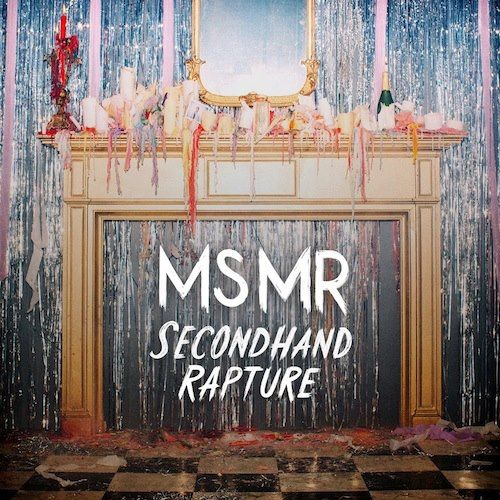 Secondhand Rapture is the debut studio album by American duo MS MR, Lizzy Plapinger and producer Max Hershenow. 
I had heard about MS MR for a long time, but I was never really interested in listening to their music since I didn't believe they were my type of music, and boy, was I wrong when I finally gave Secondhand Rapture a try. Thank you to whoever convinced me to give their album a listen. It's the type of music I really adore—sultry tones with a strong female vocal.
My Fave Songs: BTSK, Twenty Seven, Think of You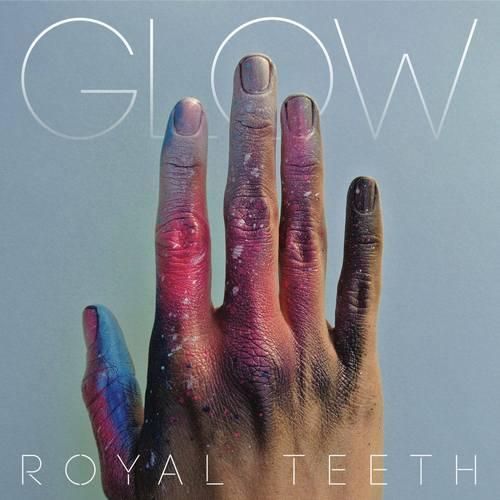 Glow is the debut studio album by Royal Teeth, an indie pop band from New Orleans, who incorporates samples and electronics to its indie vibe. 
Royal Teeth was another nice surprise because they really weren't really the music I like to listen, but I grew to love them. I absolutely adore the harmonizing between the male and female singer. There's something very road-trippy about this album; I just want to drive around in a car with my friends, blasting this album, with my arms out the window, wind blowing through my hair.
My Fave Songs: Monster, Waiting for You, Mais La, Yellow Paper
If You Wait is the debut studio album by English electronic music band London Grammar. 
If You Wait is one of those albums that constantly amazes because of how ethereal and beautiful Hannah Reid's voice is when she sings. It has a huskiness to it that's very chilling, and add in the beats and instrumentals? Beautiful. This album speaks to losses and fear that occur when we enter into adulthood. This is an insanely beautiful album that needs to be listened to.
My Fave Songs: Strong, Wasting My Young Years, Sights,
Tunnel Vision is the first EP by Little Daylight, an American alternative pop group from Brooklyn, New York. 
I don't remember how I found Little Daylight, but however I found it, bleeesssssssss.
I'm a very big fan of electropop-dance music that almost borders on 80s music, and this EP is that. I just love how loud and fun the tunes are, pounding into your ears. It makes me want to bounce up and dance. Although this EP is short, the sound is enough to make me yearning for more.
My Fave Songs: Name in the Lights, Treelines
Embrace is an EP by Goldroom, aka Josh Legg, a multi-talented musician from Los Angeles, CA.
This was an EP that I listened to in 2013, and when I listened to MS MR, London Grammar, and Little Daylight, I started re-listening to this and it was a great decision because I fell more in love with it. It's the electro-pop that I love because it makes me want to dance.
I love this EP. Very electronic-pop-disco. The music flows beautifully, portraying an honest and nostalgic portrayal of being young. It's just so beautiful to listen to.
My Fave Songs: Sweetness Alive (feat. Lou Lou), Embrace, Adalita (feat. Chela), Embrace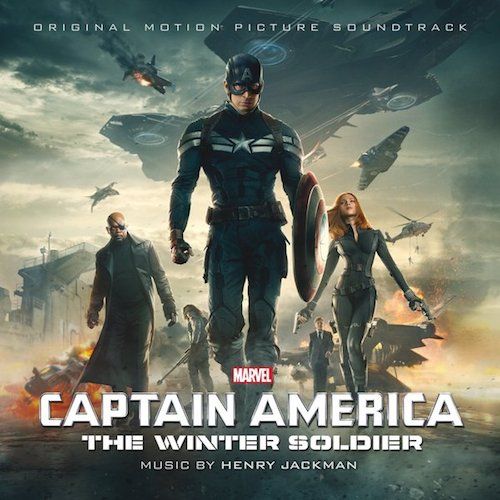 Captain America: The Winter Soldier OST is the film score by Henry Jackman. 
OH MAN. When I think about this movie, I get so goddamn emotional because what happens—eeeeek. Every time I'm listening to this, my mind drifts off, recalling the scene that the song played in, and a dam inside me breaks. How do I even restrain myself from thinking about the badass walk that the Winter Soldier does after punching his arm through the roof of the car? Or the Captain's fall from grace with the melancholy tone, not knowing if he or the Winter Solider will ever be alright?
My fave instrumentals: The Winter Soldier, End of the Line, The Causeway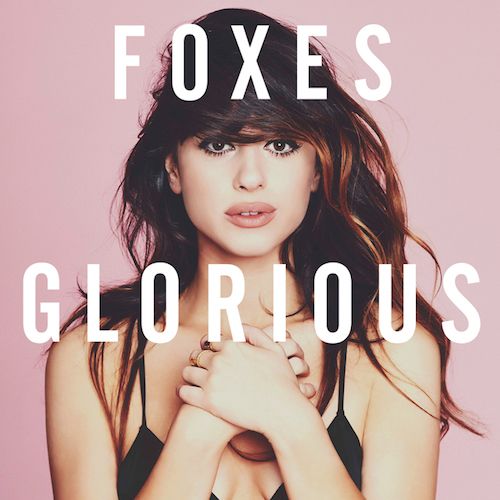 Glorious is the debut studio album by English singer and songwriter Foxes, best known for her featured vocals on Zedd's "Clarity."
I first listened to Foxes a couple of years ago; I remember it was a remix of White Coats or Home, and I absolutely fell in love with her voice. Since then, I had waited for a full album to come out, and now that it was released, so worth all that waiting.
She has a great sultry voice that you can't help but want to emulate when you sing along to her songs. (At least that was the case for me.) The tones of her songs range from sunny carefree to a dark moodiness that works in a way that makes the album sound grander.
My Fave Songs: Count the Saints, Youth, Glorious, Night Glo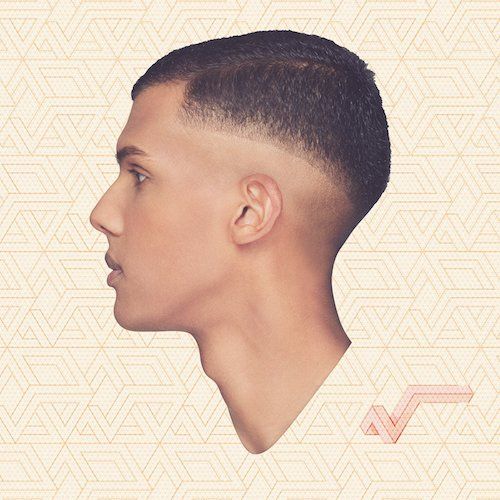 Racine Carrée (stylised √, English translation: Square root) is the second studio album by Belgian musician Stromae. 
√ is the dance-pop that I love listening to. It has Caribbean and African music influences that meshes well with the dance beats; I can't help but dance and move around to it.
The beats aren't even the best part of √ ; when you look beneath the surface and at the lyrics, you see how profound it is, and that's what makes this album so beautiful. The lyrics talk about subjects like absent father figures, discrimination and prejudice, and people's obsession with social media. You can't simply listen to it as any regular foreign dance album because it's not that. It has two sides, one that you will appreciate once you understand every French word he says.
My Fave Songs: Papaoutai, Tous les mêmes, Formidable, Carmen, Quand c'est?
Tough Love is the second studio album by English singer and songwriter Jessie Ware. 
Oh Jessie Ware, she has the voice of an angel.
Every song on Tough Love is absolutely soul-wrenching. When her voice gets all falsetto and breathy, just ugh, so good. So soulful. She has such an amazing vocal range. She sings about love—yearning for it, not letting it go, and much more—and you can hear the overwhelming emotions behind it. If it doesn't throw you in the deep end, I don't know what else would. I just love everything about this album, especially her ballads because I love the slow-dance quality. So much love.
And I get to see her in April. HOLLLLLLLAAA.
My Fave Songs: Keep on Lying, Say You Love Me, Pieces, Desire, Cruel, The Way We Were, Want Your Feeling
Heartstrings is the debut studio album by Leighton Meester, actress and singer-songwriter.
I LOVE HEARTSTRINGS A LOT. Like, I don't think you understand how obsessed I am with Leighton Meester's beautiful voice and the equally beautiful lyrics.
How do I even begin to describe this album? Beautiful. Dreamy. Poetic. Upbeat. Sassy. Underrated. Wonderful. Sweet. PURE LOVE.
Although her album consists of nine songs, Meester picked her strongest ones; there's no fillers that are just there for the sake of it. Nope. Each song make the album a solid cohesive piece; the songs navigate effortlessly from a melodious love song directed to the eyes (YES! THE EYES! It's probably a metaphor, BUT IT'S STILL SO FRICKIN' BEAUTIFUL.) to sweet '60s-ish tune about sunny LA to an upbeat song about her lover's flaws. Her voice is so soothing and enchanting that I find myself always drifting off when I listen to Heartstrings.
GO LISTEN TO ITTTTTTTT. DO ITTTTT.
My Fave Songs: BLUE AFTERNOOOONNNNNN + THE ENTIRE ALBUM (IT IS THAT FUCKING AWESOME.)
My Favourite Fade Fantasy is the third studio album by Damien Rice, Irish singer-songwriter (eight years after his sophomore album).
Same ole, Damien Rice. Pulling me in and destroying my heart. It's just always so emotional. How does he do it?
Every song on My Favourite Faded Fantasy unfolds slowly, and eventually intensifies, enveloping you in the pure emotions that somehow soothes, but also bothers you because of concise and honest lyrics. The use of the piano and the acoustic guitar in here are just splendid. It just seem to wrap around me, not letting me move from whatever it's keeping me from. It's just so romantic despite the topics it touches upon. Rice does a beautiful job illustrating what it's like to love and to lose that and more.
My Fave Songs: It Takes A Lot To Know A Man, I Don't Want To Change You, The Box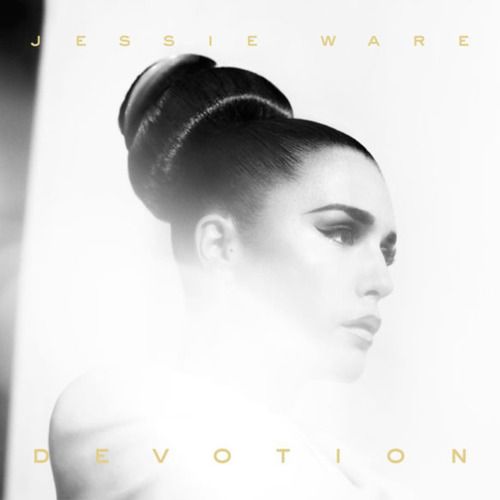 Devotion is the debut studio album by Jessie Ware, released in 2011. 
You're seeing this album at the end because I had no idea Jessie Ware had another album until my sister alerted me that yes, Jessie Ware released a debut album called Devotion, and it is amazinggggggg. More Jessie Ware beautifulness in my life! YAY!
Devotion has a very warm energy radiating from it, unlike her second album which was more quieter. It gets your blood pumping with all the electronics and the dubstep and the beats. She continues to impress me with her sultry, yet powerful voice.
My Fave Songs: Wildest Moments, Running, Devotion, Something Inside, Taking in Water, Swan Song
ALBUMS: THE NATIONAL |Trouble Will Find Me, THE NATIONAL | High Violet, GOT A GIRL | I Love You But I Must Drive Off This Cliff Now, TYLER BATES | Guardians of the Galaxy OST, RALEIGH RITCHIE | Black and Blue
SONGS: "Yellow Flicker Beat" by Lorde, "Dreams" by Dana Williams + Leighton Meester, "Youth in Decay" + "Afterthoughts" by TROVES, "Pinocchio" by Roy Kim, "Uptown Funk" by Mark Ronson ft. Bruno Mars
BONUS: 

Albums I've Been Meaning To Listen to
Have you listened to any of these albums/songs? What artist did you listen to in 2014? Any that you'd recommend to me?