2015 is over, and what another amazing year for music!
This year in music was full of wonderful ladies with strong vocals that made me belt the songs along with them and dance around. (Though, that's very normal for me.)
For the first four months of 2015, I listened to nothing but my music queens—Leighton Meester's Heartstrings, Jessie Ware's Devotion & Tough Love, Mandy Moore's Wild Hope, and Marina and the Diamond's Froot. I was belting their songs and bathing in their loveliness. I moved to artists and albums that consumed by every waking hour (see Metric's Fantasies, Queen, and Hamilton the Musical). I absolutely love any music that I am able to sing along to, and these artists I listened to in 2015 fit that criteria.
Here are the albums I listened to. (It is in order of when I listened to them, and the links go to Spotify.)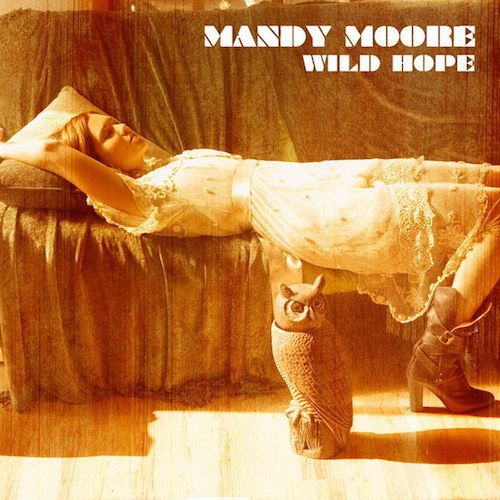 Wild Hope is the fifth studio album by American singer and songwriter Mandy Moore. 
Growing up, I was a massive fan of Mandy Moore, but I never listened to the entirety of her Wild Hope album. (I only ever listened to "Extraordinary.")  It took me eight years to get into the mood, and I fell head in heels over it. I even got Charlotte obsessed with the album, which was a big accomplishment. This album is Mandy Moore at her best. I just need her to create more albums like Wild Hope. I would be a happy camper.
My Fave Songs: Looking Forward to Looking Back, Gardenia, Ladies Choice, Can't You Just Adore Her?, Slummin' Paradise
MARINA AND THE DIAMONDS | Froot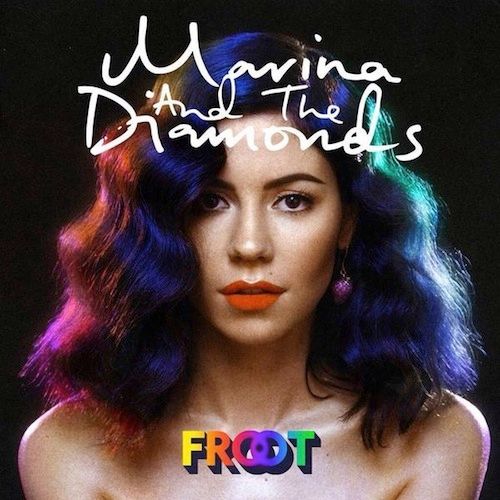 Froot is Marina and the Diamond's third studio album. 
Froot made me super emotional, and when that happens, that album is a gem. For whatever reason, I would start imagining scenes of my faves being together, and that totally broke me. There's something dark about this album, which Marina sings so perfectly in that lush, haunting tone of hers. It's so raw. So much love. (Also, I blame Charlotte for my love for this album because she told me "Immortal" is the perfect theme song for The Wicked + The Divine, and damnit, it is.)
My Fave Songs: Happy, Immortal, Froot, I'm A Ruin, Gold, Solitaire
Outlaw Babes is a playlist I created for my writing project about a pair of criminals who are pulled back into each other lives
Oh, Outlaw Babes. Every song on this playlist contains songs that reminded me of thieving and criminals and my darling outlaw babes doing their shit. It never fails to get me instantly in the mood to think and write about them. I can just imagine my characters wielding their guns and being absolutely tragic. Complicated babes, they are.
My Fave Songs: "Ain't No Rest for the Wicked" by Cage the Elephant, "Pretty Baby" by Brenden Benson, "On the Run" by Nightlife, "Robbers" by The 1975, "Dangerous" by Big Date & Joywave,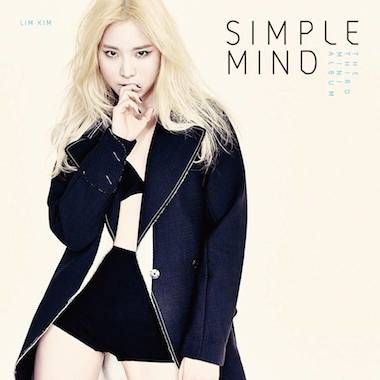 Lim Kim is part of a South Korean folk pop duo, Togeworl. Simple Minds is an EP released in April 2015. 
I may not know what she's singing about, but I'm okay with it because her husky voice drew me in. I first learned about her while scrolling down my Tumblr dashboard, and was struck by the quirkiness and the colors of her "Awoo" music video. Her voice has a way of seducing you into submission. At least for me, it did.
My Fave Songs: Love Game, Awoo, You First (먼저 말해)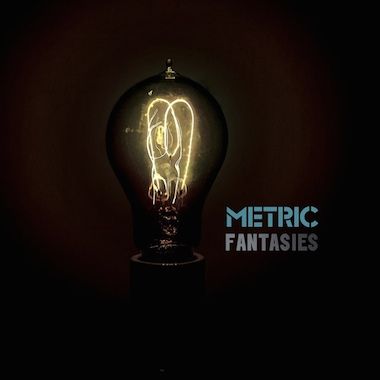 Fantasies is the fourth studio album by Canadian indie rock band Metric.
I've said this once, but I'll say it again: "I always feel so badass when I listen to Metric. Their songs are the perfect soundtrack if I decided to torch an exe's car or bury a body." It really fuels you to do awesome things (though you can clean dishes or strut around the sidewalk and still feel badass), and Fantasies is that album that always make me feel like I can do anything. It's their best one.
My Fave Songs: Gold Guns Girls, Sick Muse, Blindless, Help I'm Alive, Gimme Sympathy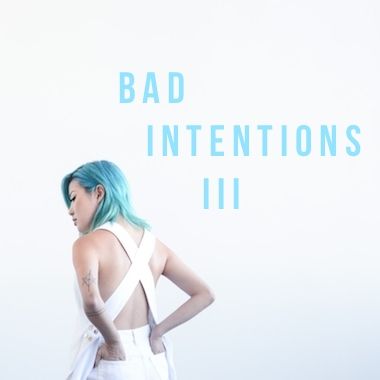 This playlist is filled with "chill and seductive tracks for wherever your mind takes you."
And chill and seductive it is! You can sit back and just relax with these beautiful electronic pop remixes in the background. Every artist here created such wonderful sounds that has me floating to cloud nine. It will make you bopping your head to the excellent beats.
My fave songs: "Ellie (Ark Patrol Remix)" by Eastside, "Technicolour Beat (Urban Contact Remix)" by Oh Wonder, "Turn Me On (Kevin Lyttle Cover)" by July Child, "Ocean (Kuren Flip)" by Vanessa Elisha, "Human (Marian Hill Remix)" by Aquilo
Urban Flora is an extended play album by Los Angeles-based singer and songwriter Alina Baraz and Danish producer Galimatias. 
I've listened to plenty of Alina Baraz & Galimatias remixed songs, so why not their actual album? Urban Flora could be described as a fantastic blend of trippy beats and electronic sounds with a sweet female vocals that lures you into a calm. It sounds very intimate, and I love it because it's just so calming.
My Fave Songs: Show Me, Fantasy, Make You Feel, Pretty Thoughts, Unfold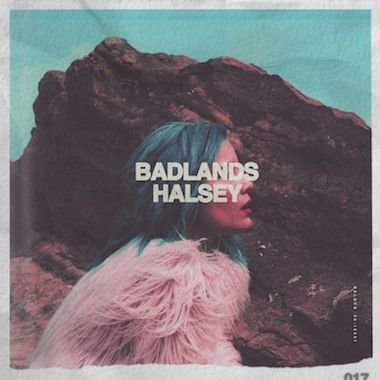 Badlands is the debut studio album of American singer and songwriter Halsey.
Halsey, Halsey, Halsey. You must've heard about her a billion times because that's what everboud on Twitter was raving about. It was the most hyped album of the year, and I personally think it lived to the hype! It was a great debut album that gives you great imagery of walking down a cobble road to an ancient castle, or swaying and waving your arms in the air at the new anthem, or driving on a deserted highway wrapped around your loved one. There's so much.
My Fave Songs: Control, Hold Me Down, Ghost, Gasoline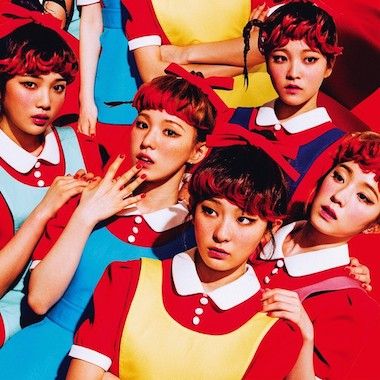 The Red is the debut studio album of the South Korean girl group, Red Velvet. 
Goddamn, Red Velvet's songs are always so damn catchy. If I need something to lift my spirits or dance, it's always Red Velvet because of how upbeat their songs are. The Red is a very solid album that contains songs that will hook you and have you on your feet, twirling and dancing. The girls voices harmonize so beautifully with each other that will surely mesmerize you. You don't have to understand what they say to get hooked!
My Fave Songs: Red Dress, Dumb Dumb, Time Slip, Don't U Wait No More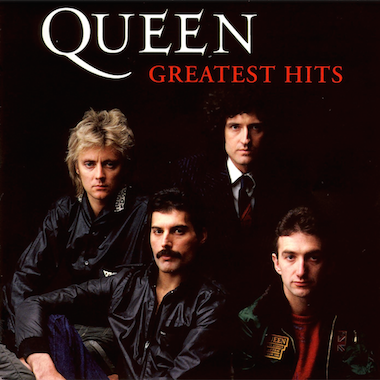 Queen is a British rock band that formed in London in 1970, and is the greatest rock band of all time. 
Freddie Mercury had the most majestic voices ever. His voice consumed by every waking moment. There was not a moment when I didn't blast their songs on my speakers, and screeching at the top of my lungs along with Freddie Mercury's gorgeous voice. Queen is one of those bands I didn't realize had so many classic hits, and it made me love them even more. They are a fucking legend.
My Fave Songs: Love of My Life, Don't Stop Me Now, I Want To Break Free, These Are The Days Of Our Lives, Bohemian Rhapsody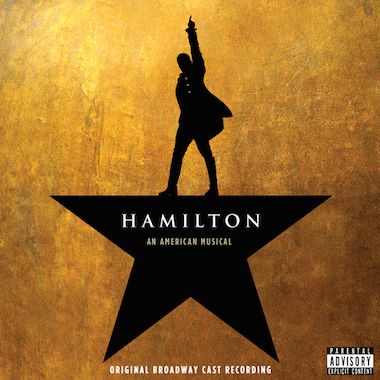 Hamilton the Musical was written by the talented and total genius Lin Manuel Miranda who was inspired by the 2004 biography Alexander Hamilton by historian Ron Chernow.
Hamilton the Musical is an experience. It is the single greatest musical you'd ever listen to in your life. It's so damn informative, innovative, and catchy. It has so many fabulous lines. Lin Manuel Miranda made history relatable and non-stop fun. The cast is so diverse and full of talented singers. I could imagine this entire musical in my head, and I don't need to leave my bed for that. There's so many things I love about Hamilton the Musical!
My Fave Songs: EVERYONNNNEEEE OF THEM! But if I'm forced to pick, Satisfied, Non-Stop, The World Was Wide Enough, Burn, Wait for It, The Schyuler Sisters, Dear Theodosia, It's Quiet Uptown, Your Obedient Servant,Who Lives Who Dies Who Tells Your Story, Cabinet Battle #1, Guns and Ships.
(Though if you're a first time listener, you should listen it in order.)
Cry Baby is the debut studio album by American singer Melanie Martinez, who was on The Voice. 
Melanie Martinez's voice has a wispy air to it, which makes her songs so hypnotic. I have a like and dislike for her debut album. Yes, the songs are wonderful and catchy, but there's one—"Pacify Her"—that feels aggressive to me, especially towards other ladies. (I'm not about that.) Despite that issue, Cry Baby is a good debut album that explores many different topics—plastic surgery, vulnerability, alcoholism, communication, and so on.
My Fave Songs: Soap, Carousel, Alphabet Boy, Mrs. Potato Head, Tag You're It
4 Walls is the fourth full-length studio album by South Korean girl group, f(x).
KPop queens! 4 Walls may not be my favorite f(x) album, but it's another solid album full of songs that show you that f(x) are still at the top of their game. f(x) are always given music that are a big departure from their label mate, and do a beautiful job of showing that this is another set of music genre they can ace. 4 Walls is full of great house and synthpop-like sound that you'd feel like you can dance to in a club. It seems to have inspiration from 80s pop, but it's been modernized here. It's truly good.
My Fave Songs: 4 Walls, Rude Love, Traveler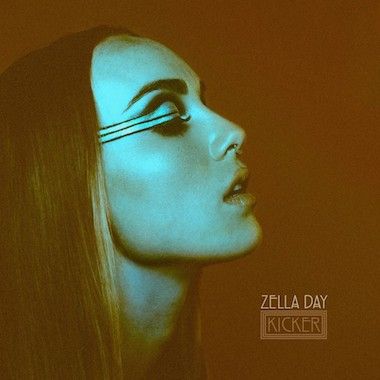 Kicker is the debut studio album by American singer and songwriter Zella Day. 
Zella Day is like Metric—she has songs that make me feel badass whenever I listen to it. She has a great vocal range that is showcased beautifully in Kicker. Her songs are absolutely dreamy and alluring; they'll get you lost in the rhythms and the wonderfully brilliant lyrics. This is an album I can see myself listening to for years to come because it sounds like an absolute classic.
My Fave Songs: High, Sweet Ophelia, The Outlaw Josey Wales, 1965, Ace of Hearts,
25 is the third studio album by English singer and songwriter Adele.
The queen is back. After four years, Adele has finally released another beautiful album that reflects on her life (instead of breakups like her previous albums)— like about childhood, nostalgia, regret, and so on. Her music has not changed that much—why fix something that's not broken? Her husky vocals are consistently strong, and her voice builds and gets stronger until it rips into your soul like a hurricane. I love that 25 is still filled with songs that can easily be belted at the top of your lungs.
My Fave Songs: I Miss You, Love in the Dark, Million Years Ago, Can't Let Go, Water Under the Bridge
ALBUMS: Laurel – Holy Water EP + To The Hills EP*, MS MR – How Does It Feel, Lianne La Havas – Blood, Over the Garden Wall OST
SONGS: "I Found" by Amber Run, "Hotline Bling" by Drake, "Yanghwa Bridge" by Zion.T, "Made You Feel (VESTIGE Remix)" by Alina Baraz & Galimatias, "Space Oddity" + "Life on Mars" by David Bowie
(* Laurel didn't release a full album, so I decided to put her in the "Special Mentions" section.)
Have you listened to any of these albums/songs? What artist did you listen to in 2015? Any that you'd recommend to me?