I love comics and graphic novels, so what do I do with that love? Well, I turn it into a new feature!

From Panel to Panel is a new feature where I talk about the awesome (and perhaps not-so awesome) comic books and graphic novels I've read. Basically, this will be me pushing them onto your laps. You're welcome.
Like A Virus: A Ghost Story Like No Other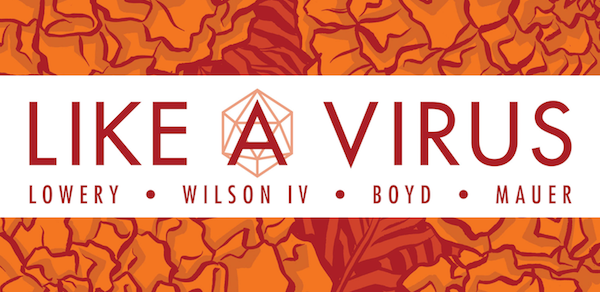 Have you ever picked up a ghost story, expecting it to do one thing: scare the living soul out of you? But when you become engross in the story, that "scare" you're expecting turns itself around and into something you hadn't expected—something profound? That's Like A Virus.
Written by Ken Lowery and illustrated by Robert Wilson IV, Like A Virus, a 23 page one-shot comic, follows Felicity as she discovers a recurring sound every Thursday in her neighborhood and decides to investigate. With her ability to sense and communicate with ghosts, she confronts the sound in an attempt to put it to peace.
You see, ghosts are stuck in this realm for a reason; for instance, they haven't dealt with their issues or feelings or death to be at peace when they were corporeal beings. And when you have that in your mind, of course, it makes sense that this comic veers toward that—having a ghost confront their issues. You can't have a ghost story without delving into their death and the reasons that led the ghost to being stuck.
Like A Virus's aim is not to scare, nor is it really about Felicity's ability to speak to the dead. It's about "the guilt and fear that can anchor a soul down, and how those thoughts can spread and contaminate not just you, but the people around you." It's about pain and loss; about reaching out and listening and being there for someone who needs help. You get characters reflecting on their choices, which is different from any ghost story I've read or seen.
23 pages is all Lowery and Wilson need to lay a honest portrayal of a sensitive subject with straightforward, but relatable dialogue and emotive art.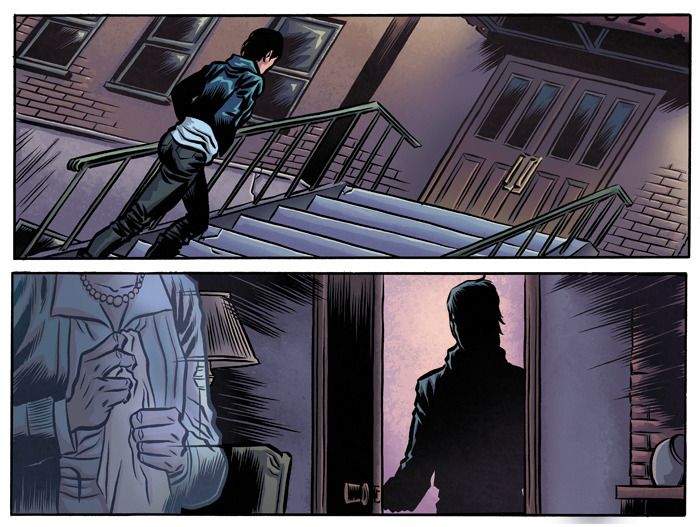 Interested in reading this ghost story? It's only $1.99! Go ahead, and see what I'm talking about.