The Book Blogger Love-a-Thon, hosted by Alexa and Katelyn, is an event dedicated to spreading the love for blogs + bloggers! It's time dedicated to exploring the blogging community, leaving a comment or two, meeting new friends and fostering positivity among the bloggers of the community.
Confession: I've never made a spine poem before. I always find them so awkward and stilted. However, I decided to give it a try, and oh boy, after staring at my shelves for 15 minutes, I managed to create a lovely spine poem. And here it is: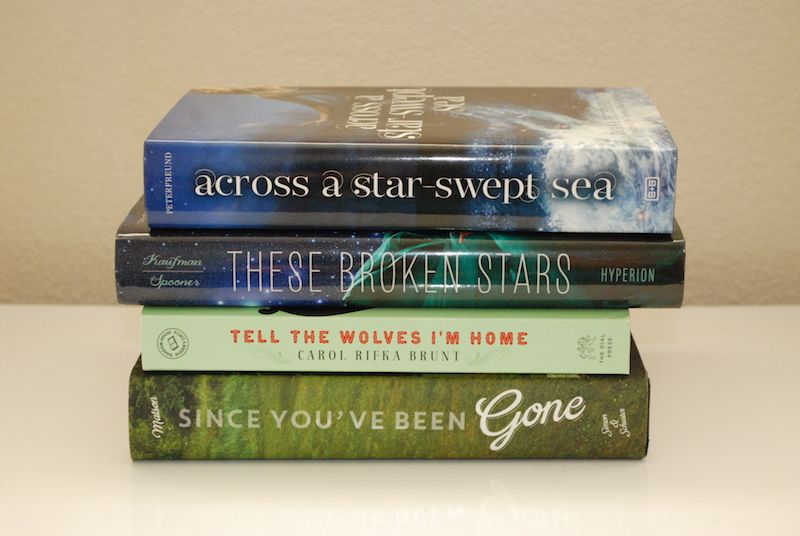 Across A Star Swept Sea,
These Broken Stars
Tell the Wolves I'm Home
Since You've Been Gone
What do you think about my poem?