[quote]Top Ten Tuesday is a weekly meme hosted by The Broke and the Bookish where we list our top tens![/quote]
This week's topic is a Valentine's Day freebie, so I picked "top ten eight YA OTPs." Now, first, OTP means "One True Pairing"; it's the couple I ship with ever fiber of my being. With Valentine's Day approaching us, why not talk about YA couples who are my OTPs? Most of my OTPs have these in common: they banter well; they always have each other's back; they consistently make me swoon and squeal whenever they interact; and they're just overall really frickin' amazing. I love them to pieces, and you should all experience them if you haven't.
Let's see what couples are my OTPs!
[quote]She clenched her fist in his T-shirt, put her other arm around those too-broad, too-real shoulders. When he tried to pull away, she held on tight. Kami felt the surrender in his mind a moment before he laid his face in the curve of her neck. The whole world was so real it hurt.
Kami whispered into Jared's hair, "I'm always on your side."[/quote]
[quote]He needed to tell her…what? That she was lovely and brave and better than anything he deserved. That he was twisted, crooked, wrong, but not so broken that he couldn't pull himself together into some semblance of a man for her. That without meaning to, he'd begun to lean on her, to look for her, to need her near. He needed to thank her for his new hat.[/quote]
[quote]"I knew they would kill me when they found out, but…" He struggled for words, releasing a sharp breath. "I think I realized that I would rather die because I betrayed them, than live because I betrayed you."[/quote]
[quote]"So do you believe in second chances?" I bite my lip.
"Second, third, fourth. Whatever it takes. However long it takes. If the person is right," he adds.
"If the person is… Lola?"
This time, he holds my gaze. "Only if the other person is Cricket."[/quote]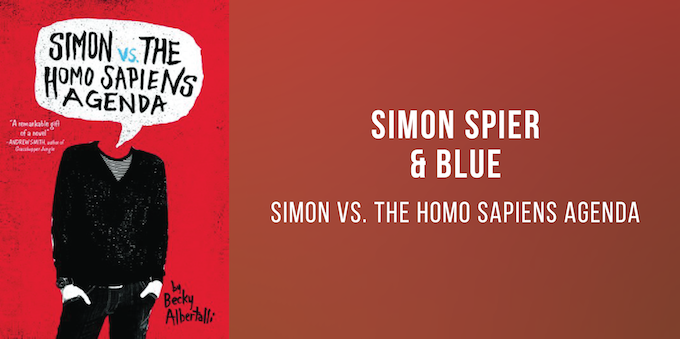 [quote]"The way I feel about him is like a heartbeat — soft and persistent, underlying everything."[/quote]
[quote]He shook his head. "No. Because there's no one else out there who understands you like I do."
I waited for more. "That's it? You're not going to elaborate on what that means?"
Those green eyes held me. "I don't think I need to." [/quote]
[quote]Both of us widened our eyes and said, "Whoa."
Then I immediately blushed. Oh my God, had I just looked at Archer and said, "Whoa"?
But…wait a minute. Had Archer just looked at me and said "Whoa"?[/quote]
[quote]"But I remember you that day and you looked at peace with yourself and it made me reconsider everything I had planned to do. Because I thought to myself, you can't do this to her, not after the Hermit thing."
"Do what to me? I don't think leaving me on that platform would have changed my life, Griggs," I lie.
"You being on that platform changed mine."[/quote]
Holy swooooon! Who are your OTPs? Are any of these couples your OTP too?