---
July 16, 2015 • Cee •
Lists

Do certain books ever remind you of certain bloggers? Share four or more books and explain why they remind you of certain bloggers. (It's likely that you'll keep thinking of bloggers once you start thinking about this.) Feel free to share your post on Twitter with #BBBTag. — Kaitlin @ Reading is My Treasure
I saw a few people doing this tag, and I thought what a fun idea! I decided to partake it, and oh boy, maybe I made a mistake? It was honestly difficult trying to figure out what books I associate with other bloggers because I tend to associate pop culture things like Marvel + Disney or general things like their favorite authors or what they like talking about a lot with them. Despite the difficult task, I managed to find books that make me think of certain bloggers.
Let's see which bloggers I picked to do an association and what books I picked.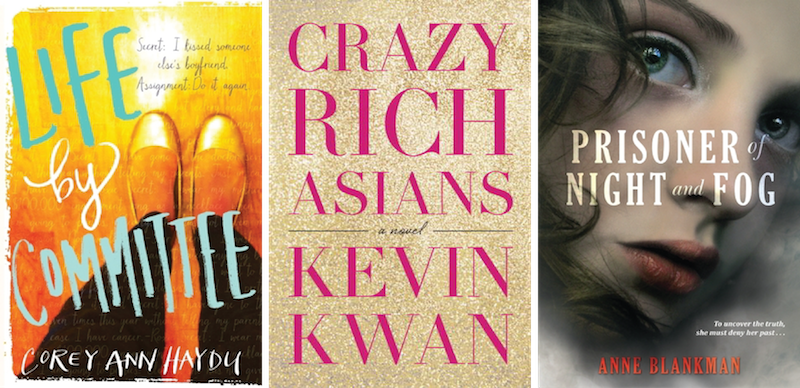 Nothing says "Charlotte" than lighthearted craziness and historical sleuthing, right? Charlotte's a bit hard to pin down—only because I always associate her with Mulan and Captain America. Luckily, I remember Charlotte singing praises for Life By Committee and Prisoner of Night and Fog, and since then, I always think of her when I see them. Crazy Rich Asians is a recent addition to "books that Charlotte's obsessed with and wouldn't stop talking about." How can you blame her when you have crazy rich asians being ridiculous with their juicy scandals.
Frank! Jason! Ellen! If you visit Kelly's twitter feed, when you're not reading archive tweets or Pokemon tweets, you'll find Kelly shouting at you to read Since You've Been Gone and meeting her dearly beloved Frank as well as writing lyrical prose about her love for Huntley Fitzpatrick and Ellen Hopkins.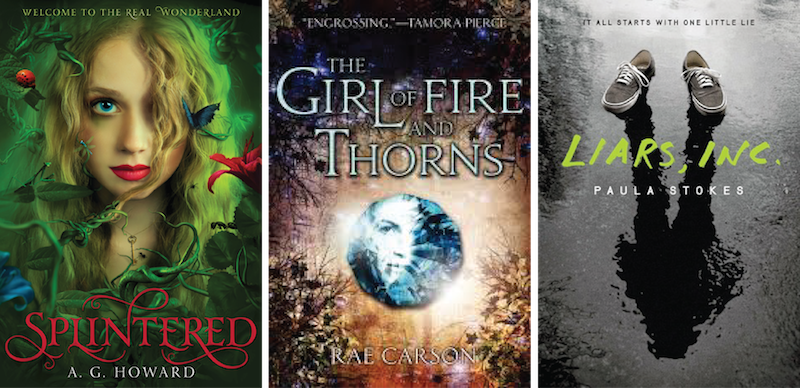 I can't explain what it is about these three books—Splintered, The Girl of Fire and Thorns, and Liars, Inc—that make me think of Stacie. Perhaps it's because she's spoken a lot about them, or because she's gifted me a copy in hopes of me reading them. Whatever the reason may be, these three books are what I associate with Stacie.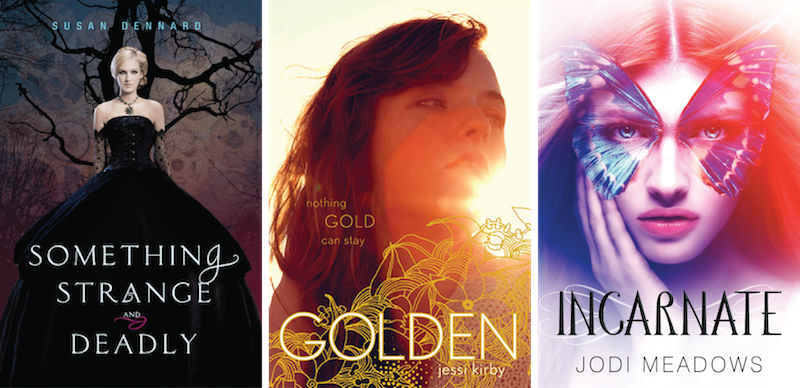 When I started blogging and started following Alexa, these three books—Something Strange and Deadly, Golden, and Incarnate—were the ones that I saw her praise a lot. Since then, whenever I see this book, I think ALEXA LOVES THESE. I'm pretty sure it was her that made me read Incarnate, and makes me want to read the other two.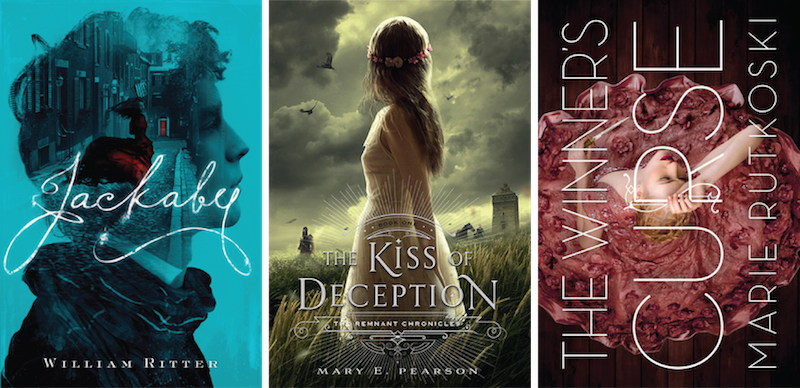 Anything Sherlock or Doctor Who-esque, my brain immediately shouts THIS IS SOMETHING KRISTEN MAY LIKE! Jackaby was marketed as a cross between Sherlock and Doctor Who (everything Kristen loves), so of course I instantly associate this with Kristen. When I see Kiss of Deception and The Winner's Curse, I keep imagining the lego version Kristen created. Ha.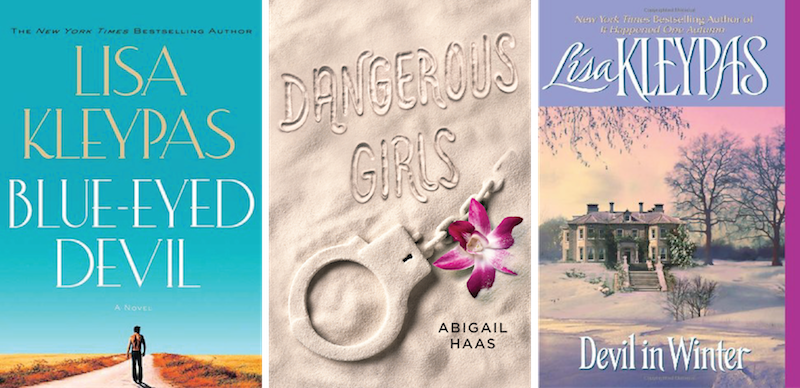 All the romance books goes to Racquel. She's the resident romance master. The three books I chose all have a hint of ~danger in the title, which I love! If you ask her for romance recommendations (which you should because her choices are always on point), she would pick books by Lisa Kleypas like Blue-Eyed Devil and Devil in Winter. Fabulous books, especially as a starting point. Not only will she recommend romance books, she'll recommend Dangerous Girls. I think it's Racquel's mission to make everybody read it; she even made a guide for it!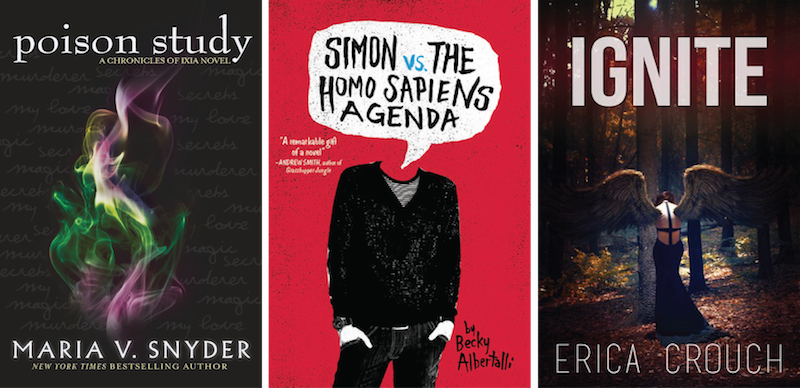 Chiara is a big advocate of LGBTIQ books, and the one that stood out to me is Simon vs. the Homo Sapiens Agenda. I'm sure you'd find love letters to Simon and Blue on her desktop. Ignite and Poison Study are two books I never heard of until I saw Chiara talking about it on Twitter, so of course, I will associate those with her! Always and forever.
If you want to do this tag, go for it! I'd be very curious to see which bloggers you chose and the books you associate with them. It'll be fun!
What do you think about my book association with these bloggers? What books do you associate with them? What books do you associate with me? (I'm very curious!)