Inspired by What She Reads, Pure Imagination Blog, and Stacked.

I admit I'm a book cover snob. Who isn't though?

Book covers are the first thing that attracts readers to a book. A good cover can draw someone is, just as a bad cover can easily draw someone away. It can essentially make or break a book. Holy, Mother Cover! is where I showcase the book covers that stand out (or make me cringe), and discuss cover changes.

(A big special thanks to Georgie at What She Reads for bestowing me this fabulous name and to Charlotte at Gypsy Reviews for creating the beautiful feature banner you see before you.)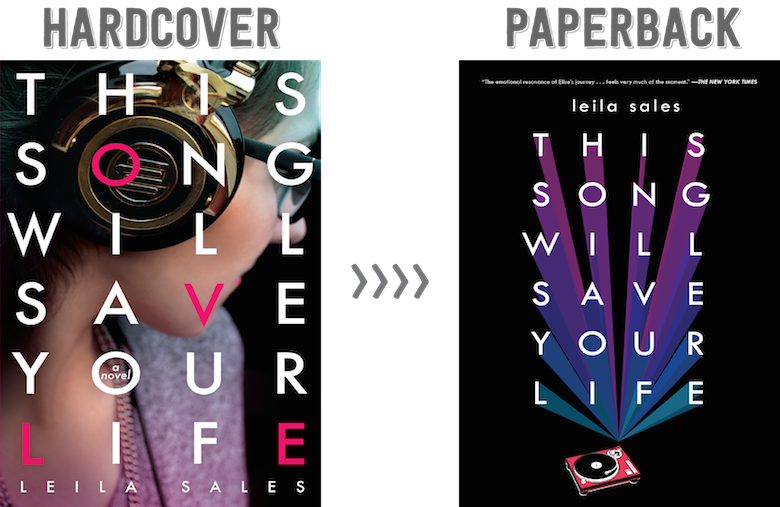 What do I think about the cover design?
 I'm into it.
I love the way the letters of the title are spaced out. It uses the entire cover, and that works extremely well. I love how "a novel" is tucked inside the 'O'. The colors and the background picture of the model doesn't distract me. And you know what's the best part? "LOVE" is spelled out in pink! I never paid close attention to why the letters were in a different color, so seeing that thrills me. (Thank you, Charlotte, for alerting me.)
Though, it bothers me that the cover doesn't feature a turntable. It's an extremely huge part of the story. I didn't understand, at first, that the headphones were there to emphasize music. When I did, I thought it was weird that it wasn't as clear.
Would I buy this book based on the cover? YES. I own a copy, so.
What do I think about the cover design?
 It's a decent design?
It's simple and focus on what's important. It's telling you that music is what save the main character's life. I love the colors and how it complements each other. And that turntable! I'm so happy to see it here. The hardcover was missing this important image.
But it's not my favorite cover of This Song Will Save Your Life. I don't like the black background. It's good that it makes the colors, the title, and the turntable the focal point, but for some odd reason, it gives me a headache because it makes the cover look a bit dated. Also, I don't like how the colors are angled. I just wished it was more three-dimensional.
Would I buy this book based on the cover? Nope. Not for me.
Which cover design do you prefer? Would you buy the hardcover or paperback cover?