One & Only (Canton #1) by Viv Daniels
November 8, 2013
Website | Twitter | Facebook | Goodreads
Amazon | Amazon UK | Barnes & Noble | Kobo | Smashword
One night they can't forget…

Tess McMann lives her life according to the secrets she's sworn to keep: the father who won't acknowledge her, the sister who doesn't know she exists, and the mother who's content playing mistress to a prominent businessman. When she meets the distractingly cute Dylan Kingsley at a prestigious summer program and falls in love, Tess allows herself to imagine a life beyond these secrets. But when summer ends, so does their relationship — Dylan heads off to Canton College while Tess enrolls at the state university.

One love they can't ignore…

Two years later, a scholarship brings Tess to Canton and back into Dylan's life. Their attraction is as strong as ever, but Dylan has a girlfriend…who also happens to be Tess's legitimate half-sister. Tess refuses to follow in her mother's footsteps, which leaves her only one choice: break the rules she's always followed, or allow Dylan to slip away for a second time.
Stealing Science by Viv Daniels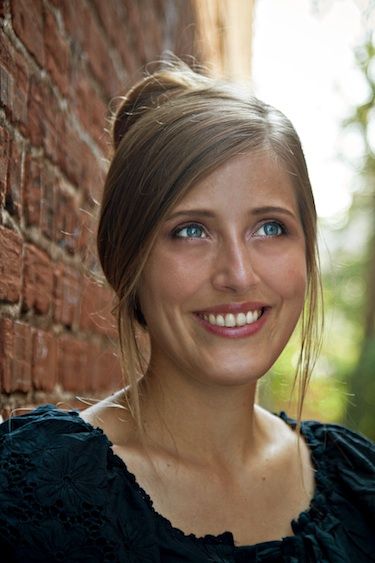 Dylan, the hero of ONE & ONLY, is from Pennsylvania. So is all of my family. Though I grew up in a Florida beach town, both of my parents come from a tiny coal mining hamlet in northeastern Pennsylvania. My grandfather was a coal miner. When I was in college, getting that Geology degree my father thinks I don't use enough, I was the only one in my class who knew what anthracite coal was on the first shot.  More importantly, I wrote my senior thesis on water pollution due to abandoned coal mining operations in my parents' hometown.
While writing ONE & ONLY, I realized I wanted to make Dylan not only a scientist, like Tess, but an environmental scientist who wants to save the Earth — how heroic is that, right? So I gave the brilliant, high-school-aged Dylan an amazing science project, one that though it didn't light any fires for me as an undergrad (my scientific ability is nowhere near on the level of my characters!) could be tweaked and repurposed to look pretty darn fantastic for a high school kid.
Here's how Tess, my heroine, described it in the book (after Facebook-stalking her new crush for some intel):
One photo album featured a lot of guys in suits on a stage. I opened it up. There was a short, chubby kid on stage, shaking an older man's hand as he accepted a plaque. Short and chubby, huh? Suddenly, the ill-fitting pants and the lack of photos made a lot more sense. The Dylan I knew was tall and on the slim side, with a physique more like a runner. Must be what they called a late bloomer. Better late than never, I supposed. The picture linked to a news article. I clicked through and started reading.

Five minutes later, I picked my jaw up off the floor.

Dylan, it seemed, was something of an environmental science wunderkind. While doing a run-of-the-mill science fair project in ninth grade studying frog populations in a local pond, he'd noticed some chemical readings that were off. Hypothesizing that there was degradation from an old coal mine nearby, he'd tried to bring it to the attention of the company responsible for maintaining the site. They'd blown him off. Undaunted, Dylan had taken water samples from all over the area and actually pinpointed the exact location of the leak. He'd reported his findings to an environmental watchdog group, who'd nailed the mining company on their environmental violations. Dylan, meanwhile, got himself a grant from said environmental watchdog group, a commendation from the EPA—that was the ceremony in the pictures—and kept working.

While the rest of us were dicking around with school science fairs, Dylan had been out doing real science. I dropped my head into my hands and groaned. 
It was fun for me to give Dylan the kind of science background I knew about so intimately. Though my knowledge of bioengineering and algae as biofuel studies is obviously much less robust, I thought it was a cool field for Dylan and Tess to be working in. I had so much fun researching not just the area of bioengineering, but also the types of grants and symposiums and projects that real students who are like Tess and Dylan could be doing.
In fact, some of the titles of their competitors' projects are taken directly from recent real winner circles at these sorts of presentations. Though I'm not a scientist myself, I love science and love to write about characters who make it their life's work. For me, my life's work is fiction, but I admire those who use reality to make the world a better place.
My thoughts –
I love the way science is incorporated in the story. I get a real sense that everybody – the characters and Viv Daniels – is absolutely interested and passionate about it. Who knew science would be interesting to read? ;D
You can read my review here! You will read about how much this book surprised me (if you can't tell from the size of the review).
Viv Daniels is giving away an awesome One & Only swag pack, which will include: a One & Only bookmark, an assortment of gifts and books from Viv Daniels and other new adult authors, and a One & Only charm!