That's right!
A lucky reader will get my ARC of Sweet Peril by Wendy Higgins.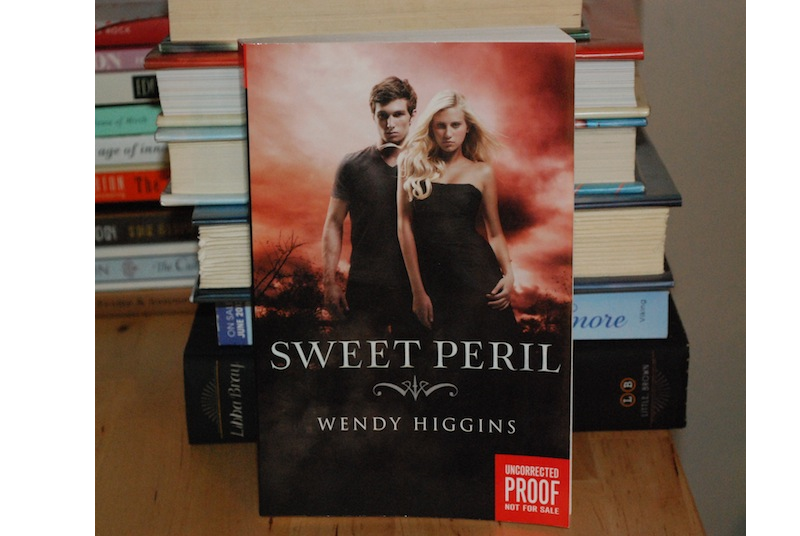 Sweet Peril (The Sweet Trilogy #2) by Wendy Higgins
April 30, 2013
HarperTeen
Website | Twitter | Goodreads
Anna Whitt, the daughter of a guardian angel and a demon, promised herself she'd never do the work of her father—polluting souls. She'd been naive to make such a vow. She'd been naive about a lot of things.

Haunted by demon whisperers, Anna does whatever she can to survive, even if it means embracing her dark side and earning an unwanted reputation as her school's party girl. Her life has never looked more bleak. And all the while there's Kaidan Rowe, son of the Duke of Lust, plaguing her heart and mind.

When an unexpected lost message from the angels surfaces, Anna finds herself traveling the globe with Kopano, son of Wrath, in an attempt to gain support of fellow Nephilim and give them hope for the first time. It soon becomes clear that whatever freedoms Anna and the rest of the Neph are hoping to win will not be gained without a fight. Until then, Anna and Kaidan must put aside the issues between them, overcome the steamiest of temptations yet, and face the ultimate question: is loving someone worth risking their life?
I have a strong attachment to all the books I obtain. I don't ever want to part with any of them, but it's necessary. When I glanced at my table the other day, I spotted Sweet Peril and realized that I was never going to read it. I have a lot of books I have yet to get to. And I don't particularly enjoy reading about fallen angels (since most of the time, the story has tired plots like a character being revealed as Lucifer's son or the female character having no spine).  So, I'm giving it away to one lucky follower.
The rules:
This contest is only opened to the US. (Too broke to send it anywhere else.)

The giveaway will run from July 12th to July 31, 2013.

You must be 13 years (with your parent's permission) or older.

You will be disqualified if you pick up entries you haven't done.

If the winner does not respond to my e-mail within 48 hours, I will have to choose another winner.

I am not responsible for any items lost in the mail.