[note note_color="#BFD1D1″ text_color="#ffffff"]Hosted by 
Alexa of Alexa Loves Books
,
Cee of The Novel Hermit
, 
Hazel of Stay Bookish
, & 
Mel of The Daily Prophecy
, 
Love-A-Thon
is an event—a lovefest—that is dedicated to spreading positivity and love. It's time dedicated to visiting other bloggers/Instagrammers/BookTubers, leaving a comment or two, making new friends and fostering positivity among the members of our amazing community.[/note]
Be your own Emily Dickinson or Pablo Neruda or E.E. Cummings because we're asking you to create poems with your books! That's right, spine poetry is back!
After the success of last year's spine poetry, I was even more excited to create some more poems with the books I own. This time, I've created two poems—one using my ARCs and one using the hardcovers I own.
Tell the Wind and Fire,
Fates and Furies,
This Is Where It Ends
This Is Where the World Ends
Burning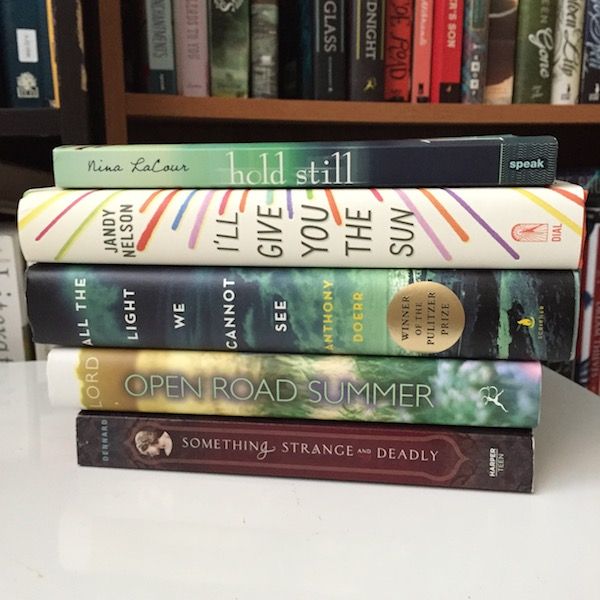 Hold Still
I'll Give You the Sun &
All the Light We Cannot See,
Open Road Summer &
Something Strange and Deadly
If you want to be entered in the giveaway for this challenge, you have to link up at Alexa Loves Books. (If you're not awake yet, don't fret! The linky will be open until the event officially ends on February 22, so add yours any time before then.)
What do you think about my poems? Which do you prefer—the dark one or the slightly romantic one?