---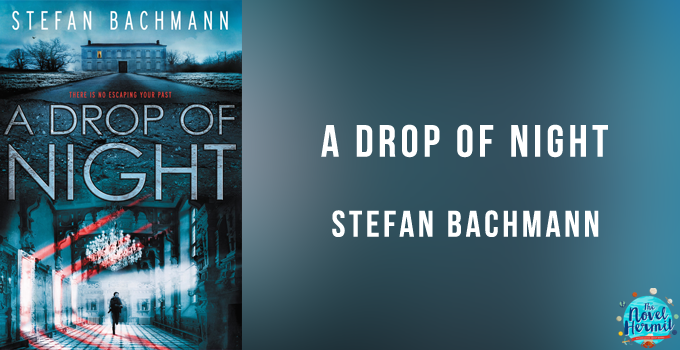 A Drop of Night by Stefan Bachmann
 • March 15, 2016 • Greenwillow Books (HarperCollins)
Website | Twitter | Goodreads | Amazon | Barnes & Noble | The Book Depository | Indigo | Library
Seventeen-year-old Anouk has finally caught the break she's been looking for―she's been selected out of hundreds of other candidates to fly to France and help with the excavation of a vast, underground palace buried a hundred feet below the suburbs of Paris. Built in the 1780's to hide an aristocratic family and a mad duke during the French Revolution, the palace has lain hidden and forgotten ever since. Anouk, along with several other gifted teenagers, will be the first to set foot in it in over two centuries.
Or so she thought.
But nothing is as it seems, and the teens―bitter, iron-hearted Anouk, gentle Will, bubbly Lilly, and crazy Jules―soon find themselves trapped in a game far more sinister, and dangerous, than they could possibly have imagined. An evil spanning centuries is waiting for them in the depths. . .

I received this book for free from HarperCollins for review consideration. This does not affect my opinion of the book or the content of my review.
First sentence: "The whole thing feels like a prank at first, like something they planned—a joke with a punch line."
I just–the Butterfly Man better not visit my dreams.
What mysterious things will you find in A Drop of Night? You have the Palais du Papillon, aka Palace of the Butterfly, that's actually hundred feet below Paris and has a history that started during the French Revolution; five teenagers who are all excited for this big adventure and are trying to escape their family; danger lurking in the underground palace; and so much more that'll keep you on the edge of your seat!