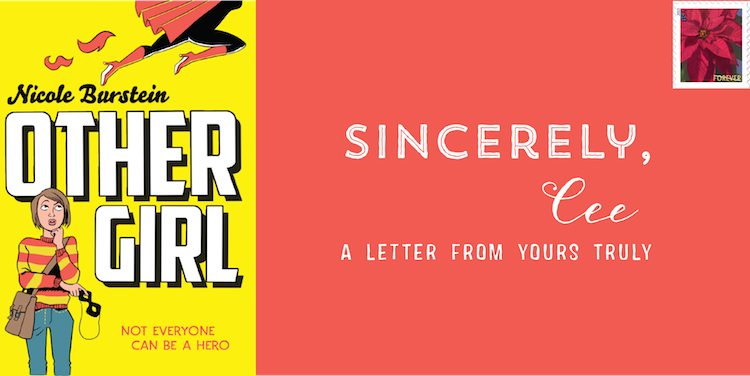 SUPERHEROES, DID YOU SAY? GIMMMMEEEE.
[quote cite="Goodreads" url="https://www.goodreads.com/book/show/22854303-othergirl"]Louise and Erica have been best friends since forever. They're closer than sisters and depend on each other for almost everything. Just one problem: Erica has superpowers.
When Erica isn't doing loop-the-loops in the sky or burning things with her heat pulse powers, she needs Louise to hold her non-super life together. After all, the girls still have homework, parents and boys to figure out. But being a superhero's BFF is not easy, especially as trouble has a way of seeking them out. Soon Louise discovers that Erica might be able to survive explosions and fly faster than a speeding bullet, but she can't win every fight by herself.
Life isn't a comic book – it's even crazier than that.[/quote]