I love fonts. You can say I'm obsessed with collecting them all. It's no secret to those who know me. You're Just My Type is a new feature where I showcase the fonts I absolutely adore and use. And hopefully, you will love the fonts I pick. Add all of them to your font collection! Let it grow!
After a unintentional long break, I have come back with fonts that you will make you go bonkers. There are cute script ones that I can't believe are available for download, something wild and sea faring, and many more.
Go forth and add these fonts to your font book!
(IMPORTANT NOTE: Remember, when you download the fonts, look at the license to see what you can and cannot do with it. Majority of it will be for personal use only, meaning you can't use it on stuff you're selling. The ones with an asterisk* next to the font names are free for personal AND commercial use. )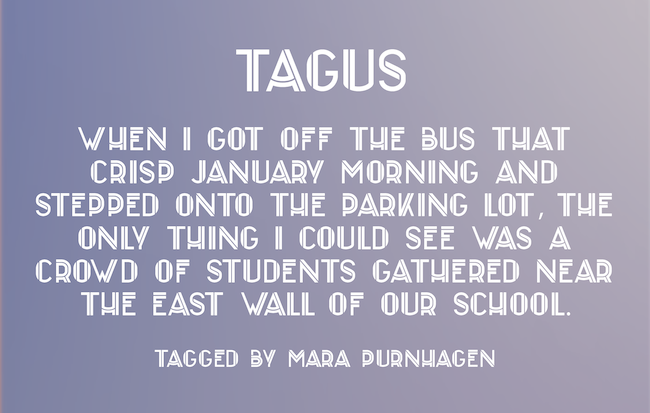 Tagus is designed by Pedro Azedo.
**Note: Only uppercase letters.