Today is February 13th, and do you know what this special day is? Galentine's Day!
You are probably asking:
And well,
It's a day, coined by the amazing Leslie Knope of Parks and Recreation, to celebrate all the awesome ladies and female friendships in the world! You don't need Valentine's Day! Galentine's Day is all you need.
Charlotte and I decided to celebrate Galentine's Day because 1. Leslie Knope told us to and 2. we get to talk about all the awesome fictional ladies (from books, comics, movies, + TV shows) we adore! How can we say no to that?! It is one of the besttttt day of the year.
Galentine's Day is a perfect alternative to Valentine's Day because you get to celebrate awesome ladies and female friendships! So let's talk about my favorite fictional ladies!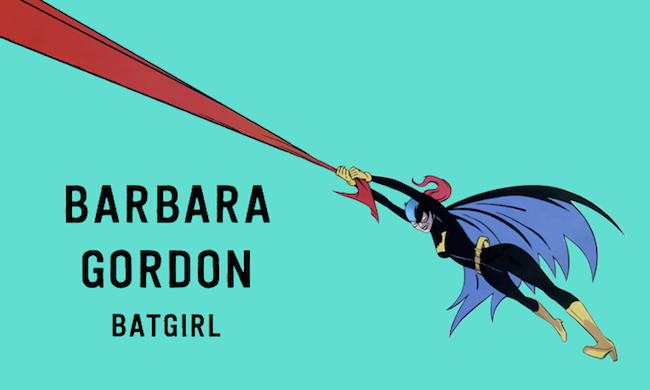 BABBBBBBS <3! My absolutely favorite Batgirl. We can all agree that she is frickin' badass. She can kick serious ass (ask Robin, because oh boy, he got what was coming to him); she's highly intelligent and has a photographic memory; she reinvented herself into the Oracle, showing off her excellent computer skills to aid superheroes, after she lost the use of her legs; and she is an great mentor to the other Batgirls. I'm just totally in awe of her.
 My favorite Baudelaire. This girl has been through a lot with her siblings. What I love about her are 1. she looks out for siblings since they have nobody except each other; 2. she's so smart; and 3. she's an inventor! She makes things that helps them escape danger. She's such an inspiring character. (I'm refraining to write more because I'll end up writing an essay of why Violet Baudelaire is frickin' awesome, and that would be a long post.)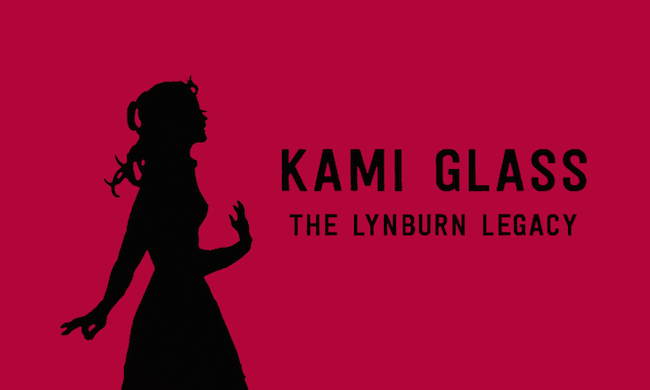 I wish Kami Glass was one of my best friends. She embraces her weird, not caring if people think she's really crazy talking to herself; she has so much sass and wit, always making me smile; she has a curious soul, hence the reason why she's perfect as a reporter; she's protective of the people she loves; and she's incredibly brave, not letting danger deter her from getting to the bottom of mysteries happening in her town. I just love her.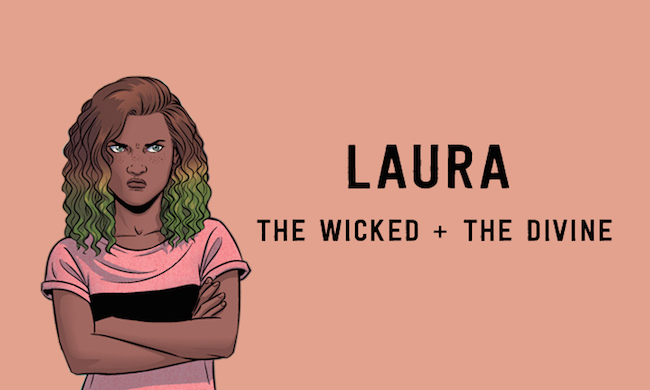 Laura, Laura, Laurrraaaaa. I love Laura because she is like you and me; she's someone who fangirls over the people she idolizes. For Laura, those people are the gods. She wants to be like them. She continuously defends them when critics bash them and their purpose. She believes in them even when the whole world doubts them. Plus, she has great hair and clothing. She's just the best to have on your side. ;D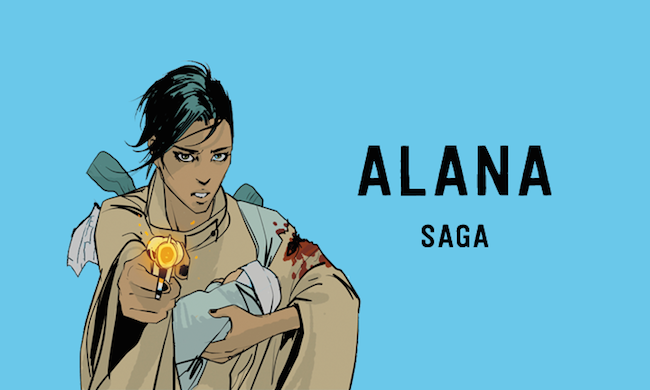 Have you seen Alana? Because damnnnnn. That woman is frickin' amazing. She doesn't have a problem voicing her opinion and what she wants. If she wants to run away or have sex, she'll do it. She is hot-tempered and stubborn, and curses a lot. She's a big romantic. She gets jealous. She'll do whatever she can to protect her family. And she's unwittingly funny. Anybody would be lucky to have her in their life (if you're an ally).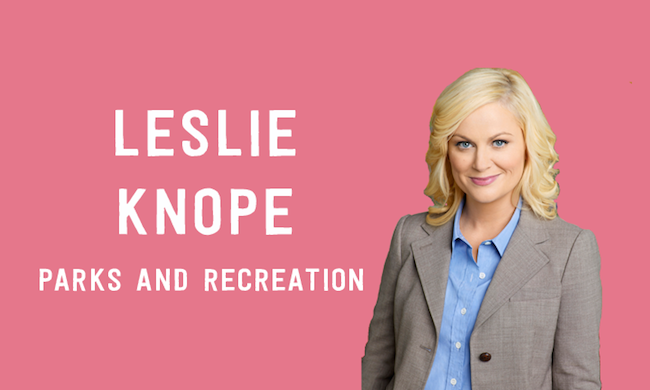 MY ROLE MODEL. I never really had anyone I looked up to, but when Leslie Knope first appeared on my screen, full of optimism and ambition, she became someone I aspired to be. She's just so inspiring because of everything she does; she always puts 100% of her effort and energy into her projects (no matter how unpleasant it may be) and she's incredibly encouraging to other women to empower themselves. How can I not love her?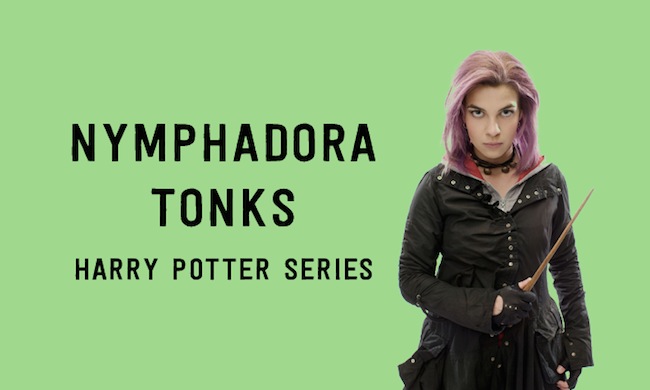 My dear Tonks! My absolutely favorite Harry Potter character. She doesn't appear a lot in the book, but I just fell in love with her. She's incredibly loyal and dependable. She can change her appearance at will, which is a pretty amazing skill, and uses it to entertain and joke around. I love that despite her badassery, she is very clumsy. She just seems really fun and awesome to have around.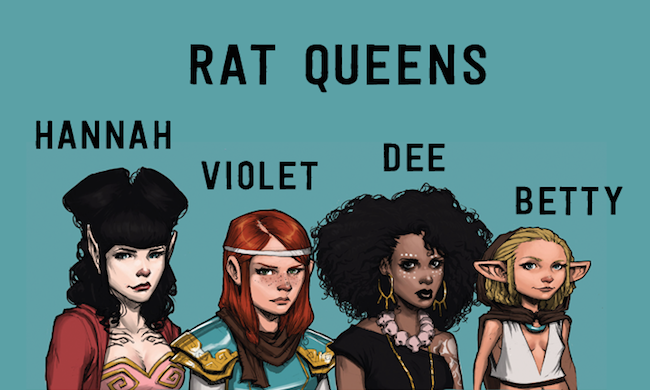 SUCH BADASS QUEENS. Oh boy, these four will keep you on your toes. They are mercenaries who know how to kick literal asses, and t's amazing to see them at work. They are a sarcastic and a dark bunch. They are incredibly foul-mouthed and always create chaos wherever they go. I couldn't decide who I loved more because all were amazing: Hannah, who is the most sarcastic and crude, and wields magic; Dee, who's the atheist cleric who doesn't like socializing; Violet, who turns away from her family's dwarvish traditions and can wield a sword like no other; Betty, who loves eating candy and drugs. (That's just a barebones description of them.)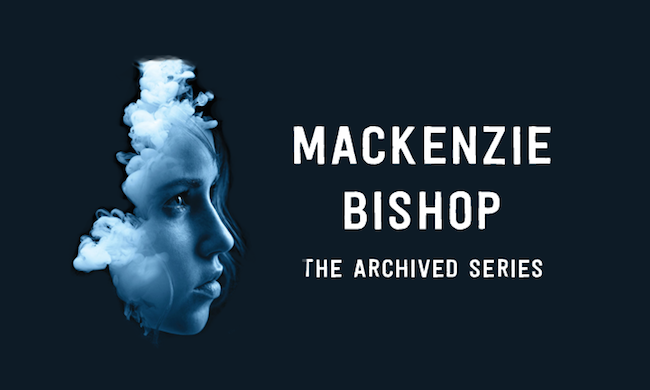 She's so tough and dedicated. You gotta be if you're hunting down Histories (who are like ghosts) and sending them back to the Archive, where they are housed. They can be unpredictable at times, so Mackenzie has to know how to fight back. She is flawed; she makes bad decisions like any other person. She's so relatable, especially seeing all the emotions and grief she has to deal with. She's a wonderfully strong character that I really admire.
Go visit Charlotte's post to see which ladies she picked as her favorites! 
Charlotte and I have decided to host a giveaway to celebrate these awesome ladies!
The rules:
Giveaway #1 is only opened to the US. Giveaway #2 is only opened internationally (as long as The Book Depository delivers to you).
The giveaway will run from February 13 to 28.
You must be 13 years (with your parent's permission) or older.
You will be disqualified if you pick up entries you haven't done.
If the winner does not respond to my e-mail within 48 hours, I will have to choose another winner.
I am not responsible for any items lost in the mail.
1. For US people ONLY, you get to win paperback copies of Throne of Glass by Sarah J. Maas + The Archived by Victoria Schwab.
2. For International folks ONLY, you get to win $20 book(s) from the Book Depository (as long as the female characters are kickass!)
Go forth and celebrate all the awesome ladies in the world! What book with an awesome female character would you recommend to me?