---
February 18, 2017 • Cee •
Events
Be your own Emily Dickinson or Pablo Neruda or E.E. Cummings because we're asking you to create poems with your books! That's right, spine poetry is back!
Another year, another chance to make spine poetry with our books. I have to say, my poems last year were better than this year. The two poems I created this year are like…warnings? What do you think?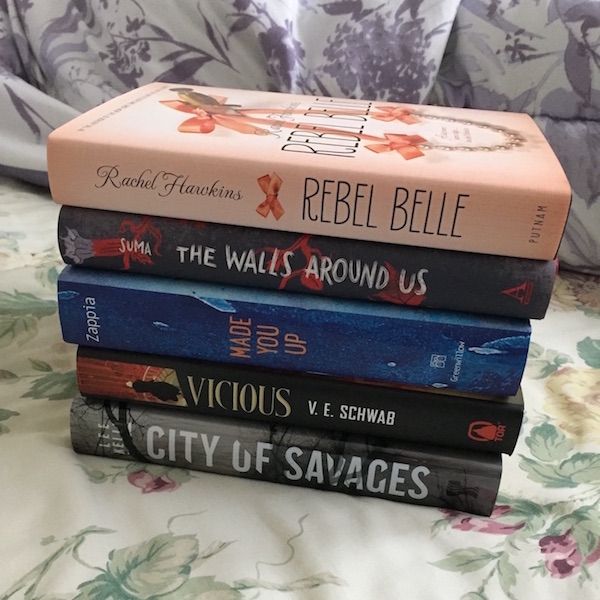 Rebel Belle,
The Walls Around Us
Made You Up
Vicious
(in) City of Savages
Hark, A Vagrant!
Hold Still,
Girl With the Gun
The Rest of Us Just Live Here
If you want to be entered in the giveaway for this challenge, you have to link up at Alexa Loves Books. (If you're not awake yet, don't fret! The linky will be open until the event officially ends on February 20, so add yours any time before then.)
What do you think about my poems? Which do you prefer?