Spooky/scary books and I are not a match made in heaven. When I was putting together this post, I noticed that I rarely read any. I actively avoid it since I scare easily. Not gonna read in case of nightmares. I usually decide not to read a book if it has a really scary cover. I refuse to touch it, almost believing that if I did, the scariness of the cover will seep into my veins and haunt me. It's weird, I know.
Here are spooky/scary books I read (and remember reading).
[row][column size="1/2″]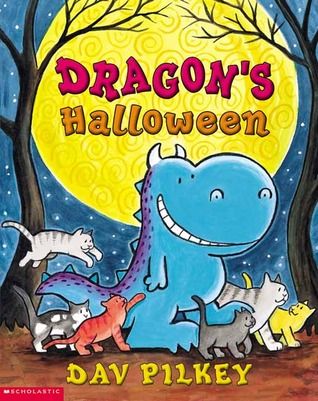 This book isn't very spooky, per se. Okay, yeah,the full moon did creep me out a bit, just glowing in the dark night, but that was all. The things that Dragon did and had happened to him in this book was just so endearing. The different situations were so silly and cute. I couldn't help, but think, "oh that dragon." I'm sure I read this book every day in October when I was younger. It was a staple in my library.  [/column] [column size="1/2″]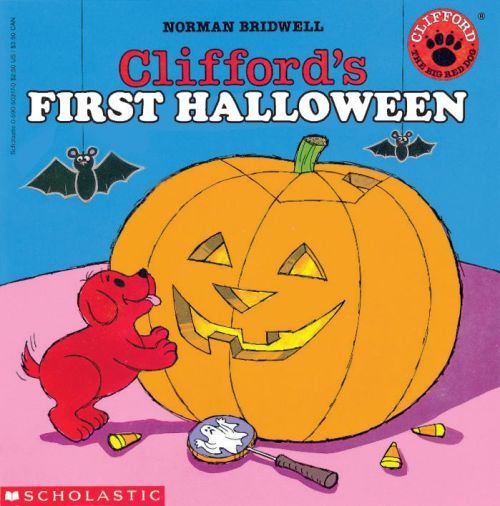 Who has not read any Clifford books? They (along with Arthur) are another series of books that you'd find on my childhood library. I just wanted a puppy like Clifford. (Not the big version because oh boy, he wouldn't fit in my childhood apartment.) I remember wondering how puppies (and animals in general) deal with scary pumpkin faces during Halloween when they encounter it.[/column] [/row] [row][column size="1/2″]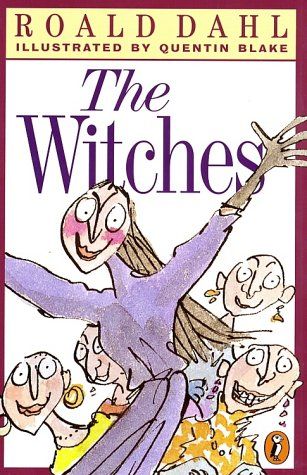 Oh, the Witches. How it frightened me with its cover and illustrations. The descriptions of the witches and what happens instantly made me fear this could happen in real life. I'm pretty sure that cover haunted my dreams when I was little. I think that's one of the reasons why I never finished it. (Yes, you read that right. But maybe I did? And blocked it out because of my fear of the illustrations? I believe it.) I think it's time I reread this. I think I'm tough enough.[/column] [column size="1/2″]
Scary Stories to Tell in the Dark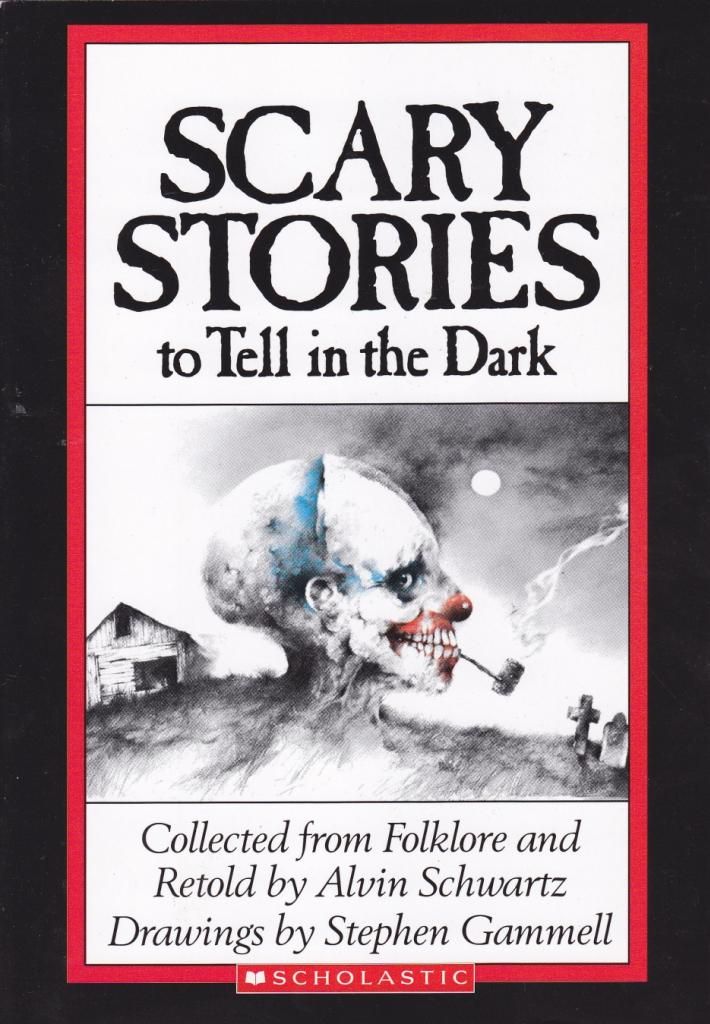 Nope, nope, nope, nope, nope. NOOPPPPEEE. I cannot imagine why a young Cee would read this book willingly. It's a book I know I would avoid, and I tried, but I fell into peer pressure. My sister read it, so I thought I needed to too. (I didn't.) I don't think I ever got past the first few pages because well—look at that cover. How could I pick up the book again when the cover freaked me out (and it continues to)? No thank you.[/column] [/row] [row][column size="1/2″]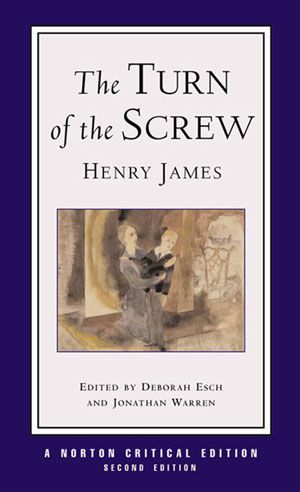 Oooh, a classic. I first read The Turn of the Screw for my American Literature course in college, and man, I loved how much this book creeped me out. I wrote a Sincerely, Cee about how much the book scared me. I frequently read it when I was alone in the back of the library, and feared that something or someone will come out of nowhere when I looked behind me. It was not fun times, but I guess that experience made me think fondly of the book.[/column] [column size="1/2″]
I won't say that Frankenstein scared me because it really didn't. I was more sad for the characters, especially Dr. Frankenstein's creation. I read this for my British Literature course, and oh boy, it was one of the only interesting read. It told me that science can be scary because of what can be created. For Dr. Frankenstein, it was this "monster" he created. A cautionary tale of sorts. (Though, that's not the moral of this story.) [/column] [/row] [row][column size="1/2″]
The Cavendish Home for Boys and Girls
LOVE THIS BOOK. The Cavendish Home for Boys and Girls was just sooo creepy and weird. If it freaked me out, I'm sure it will scare young readers because oh my god, the twists and turns in this book—unexpected, creepy, and brilliant. What happens to the kids is incredibly messed up. I curled into a ball when something creepy happened (because that is how I deal with it). I was just in awe of this book. [/column] [column size="1/2″]
I had set out to read The Diviners this month with Charlotte. It was a perfect book for October. 1920s. Flappers. Dead bodies. Occult. Paranormal weirdness. Strange powers. I was enjoying it, even though there were lots of dull moments. I avoided reading at night. Oh boy, every scene with Naughty John would've scared the shit out of me if I read during that time. [/column] [/row]
You might notice there's a lack of certain classics (like Dracula) and Stephen King books. That's because I've never read it, which is a damn shame, but what can I say? I avoid scary books. Am I missing out on great books? Maybe, but for the sake of my sanity, not really.
What scary or spooky books have you read? Any books you'd recommend me?