I love fonts. You can say I'm obsessed with collecting them all. It's no secret to those who know me. You're Just My Type is a new feature where I showcase the fonts I absolutely adore and use. And hopefully, you will love the fonts I pick. Add all of them to your font collection! Let it grow!
I interrupt the regular scheduled You're Just My Type to bring you glorious holiday printables! Do you have gifts that need tags? Either with the person's name or a "Merry Christmas" or a "no peeking"? Well, I've rounded up beautiful lettering ones that are completely free to use! Just download the pdfs, and off to the printers you go! You don't have to buy anything except the paper. Life saver!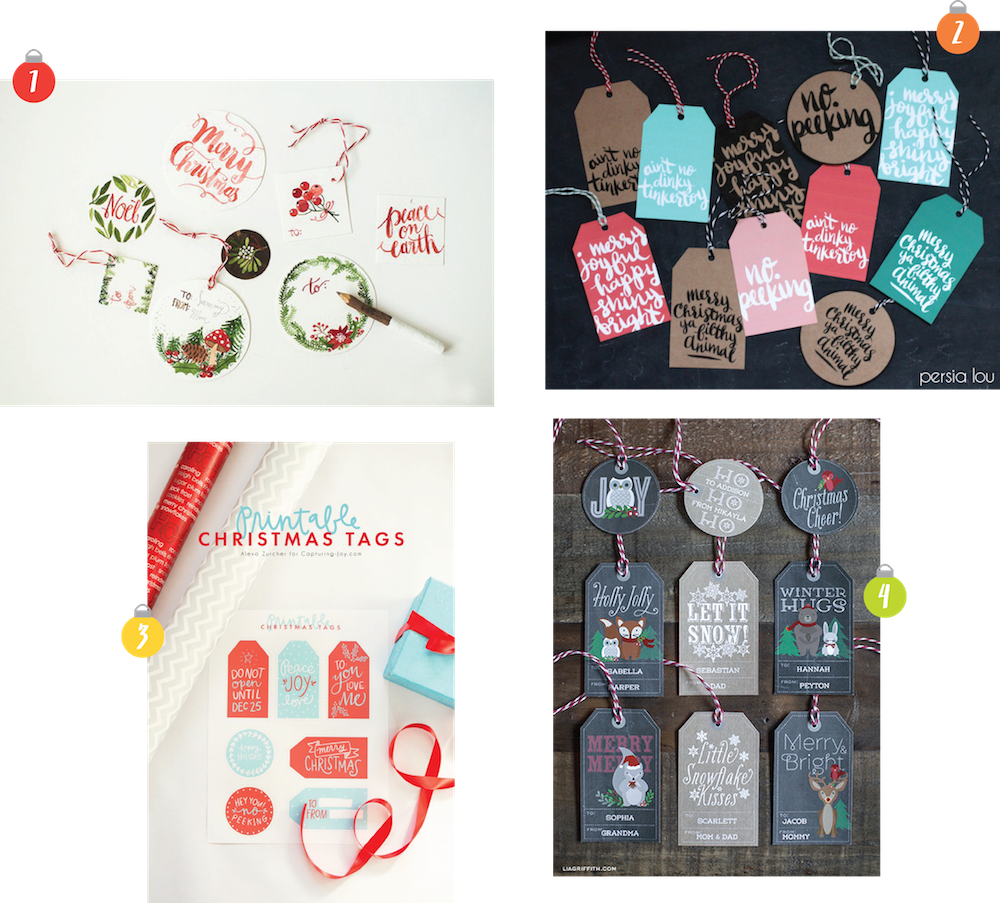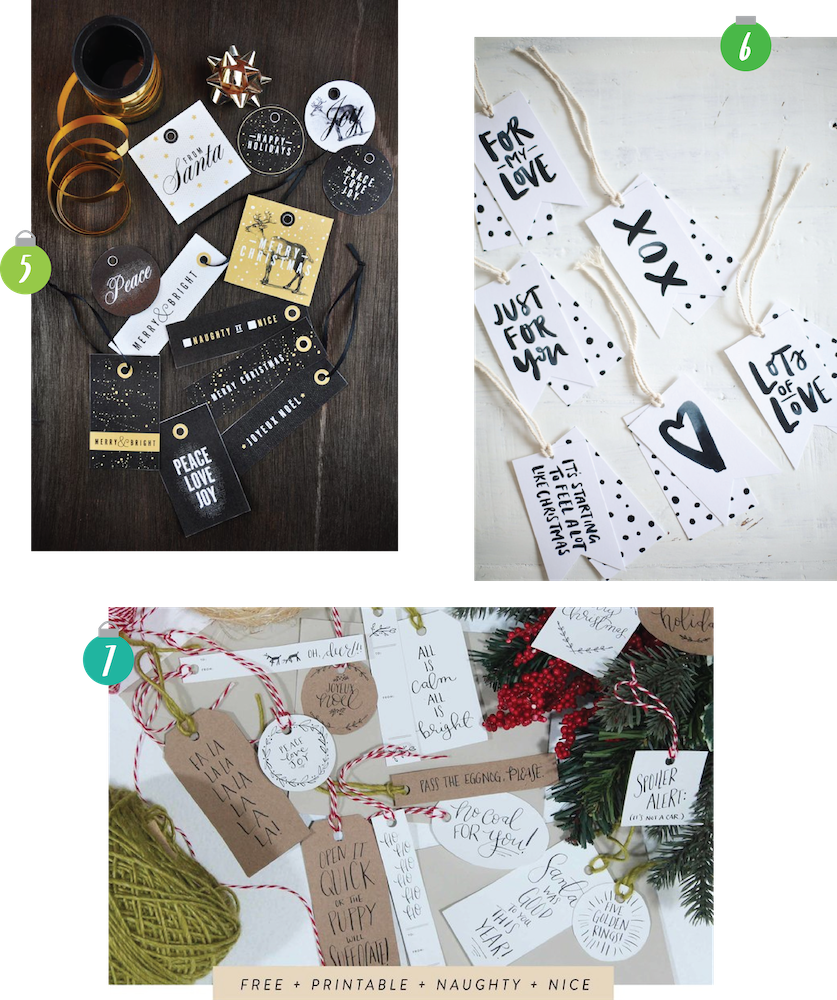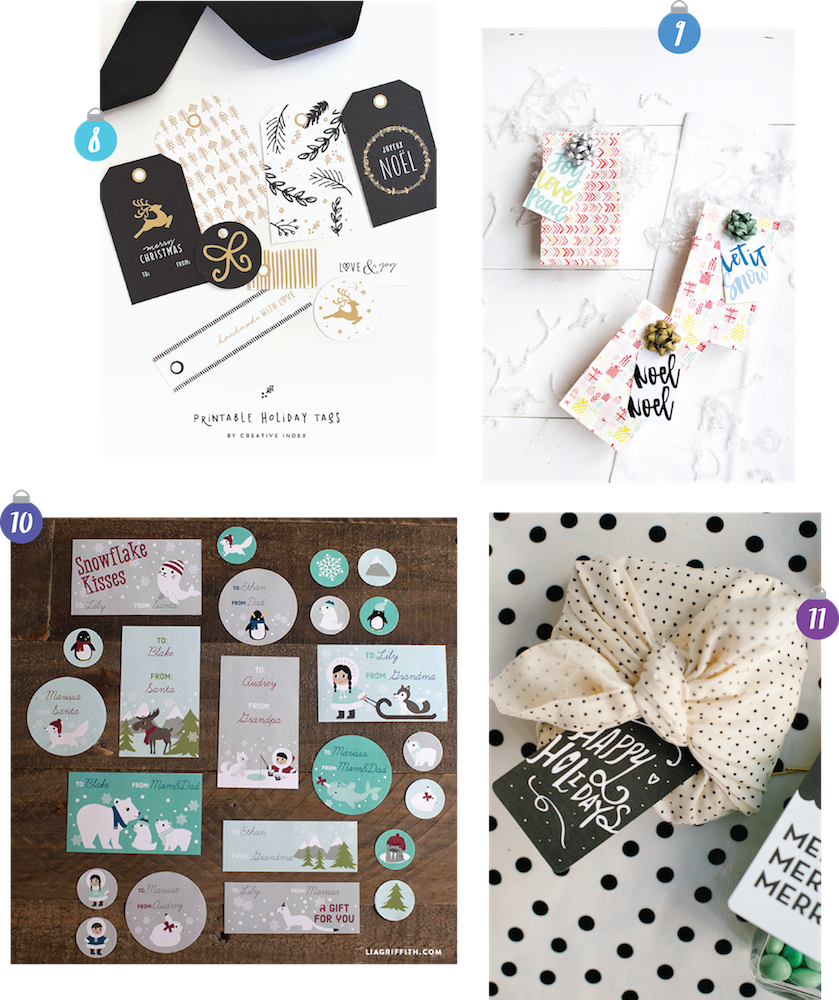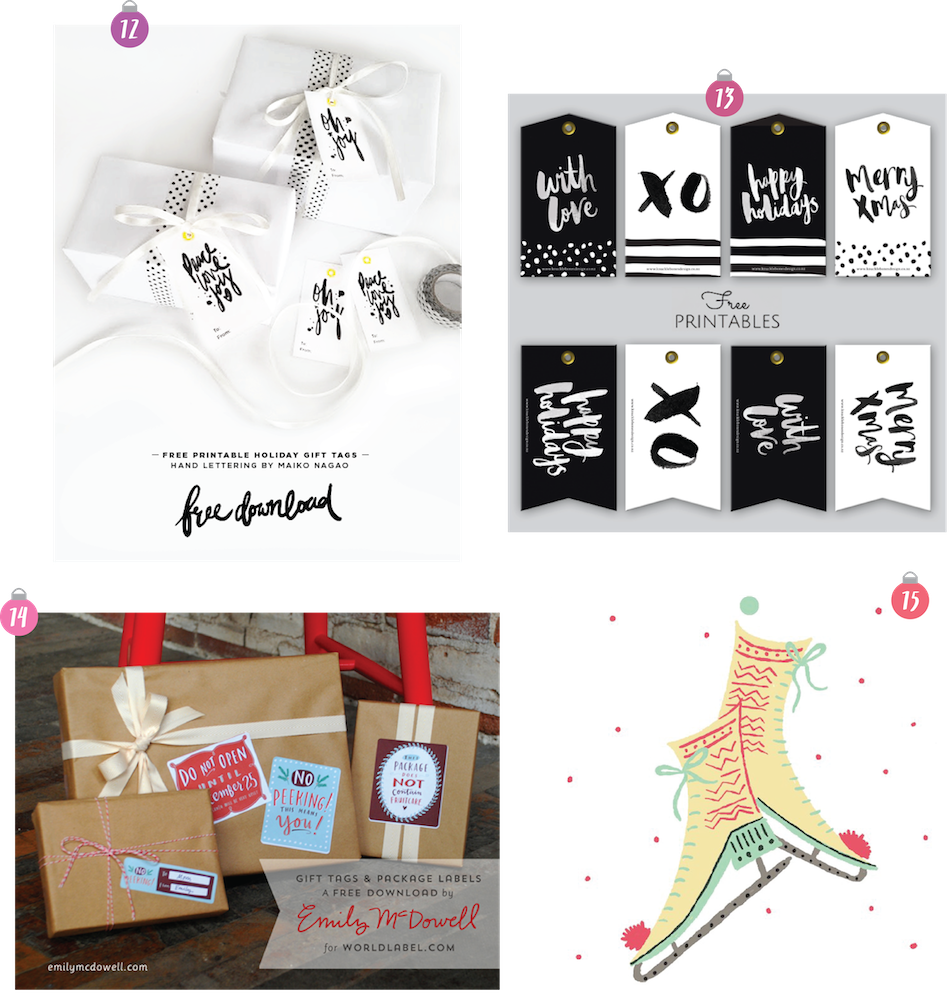 1. Hellobee | 2. Persia Lou | 3. Alexa Zurcher | 4. Lia Griffith
5. Visual Heart | 6. A Pair & A Spare | 7. Holley Maher
8. Creative Index | 9. Verily | 10. Lia Griffith | 11. Minted
12. Maiko Nagao | 13. Knuckle Bones Design | 14. Emily McDowell | 15. Shauna Parmesan
What do you think? Will you be using any of these?