Everybody and their grandparents have read Saga, the comic by Brian K. Vaughan and Fiona Staples; it's the most recommended and well-loved non-superhero comic ever, and it's so well-deserved of all the praises and love. The question is: where do you go after reading Saga? What comics are similar that have rich world-building, diversity, and is on a realm of the supernatural?
I'm here to tell you about the books that were recommended to me after I had finished Saga and yearned for comics I would fall head over heels in love with. I've only included comics that have some similarities to Saga because if I didn't, it would be a long, overwhelming list.  
When you talk about Saga, you gotta talk about Brian K. Vaughan's other well-known work, Y: The Last Man, okay?
It's an epic saga about Yorick Brown, "the only human survivor of a planet-wide plague that instantly kills every mammal possessing a Y chromosome," trying to find out why he's the last man on Earth with his pet monkey, a geneticist, and a government agent.
This comic series, like Saga, gets a lot of praises, and even though I have yet to read this (which I desperately want to do), I believe it. You can't go wrong if Brian K. Vaughan is at the helm.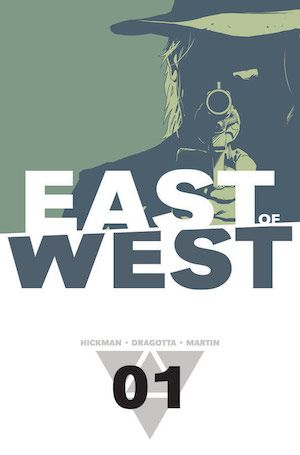 You want badassery and holy shit moments? East of West is where its at.
This comic is a sci-fi Western that takes place in a dystopian United States where the Civil War never ended. It follows characters who are trying to bring about the end of the world, and Death who is trying to stop it and get revenge against those who have wrong him. Oh, and did I not mention the Four Horsemen of the Apocalypse are prominent in this? (I KNOW RIGHT??!) You'll be absolutely captivated by the art, the storytelling, the diversity, and the characters because oh boy, it's so badass.
Mr. Sandman, bring me a dream…
Yup, The Sandman is exactly what you think it's be about—Dream aka Morpheus. It follows Morpheus, who has broken free after being held captive for seventy years by a magician and sets out to regain his powers as well as find his place in the world after being gone for so long. This comic series gives you a look at Morpheus's dream world and the characters have find themselves in it.
My older sister has raved a lot about this comic, and I can see why. Who doesn't love Neil Gaiman, and the dreams, myths, and legends that the comic tackles?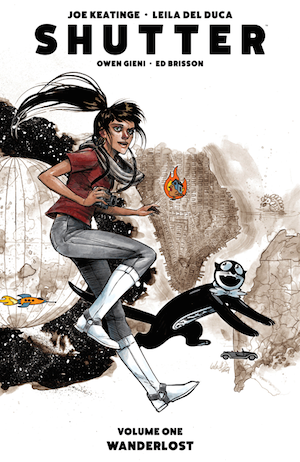 I gotta credit Caroline over at Panels for recommending Shutter because it's a great one. The comic follows Kate Kristopher, the daughter of a renowned explorer, as she is pulled back into the adventurous life she had left behind.
Shutter had been on my radar for a while, but when Caroline recommended that comic to read because Hazel would relate to the main character, my brain went, "of course!" Both Hazel and the main character have parents who were out of this world, and were always on some kind of adventure—may it be new world explorations or fleeing their enemies. They would definitely trade interesting stories about their parents and their childhood.
Okay, I gotta push The Wicked + The Divine because it's one of my favorite comic series and it has excellent commentary about pop culture. It follows twelve gods who appear every ninety years, being loved and hated by the public like they're popstars, and when two years pass, they die. It's not very similar to Saga, but The Wicked + The Divine was what I read after Saga, and I loved it. (Also, here are reasons why you definitely need to read this comic series.)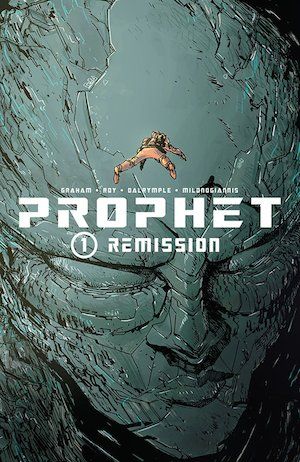 I think I've heard that Prophet has been described as a space on crack?
If Saga and Prophet were part of the same family, Prophet would be the somber relative to the outrageous Saga. They're both kind of crazy, but different kind of crazy. Prophet has incredible world-building that borders on crazy and trippy, so it may be good recommendation if you liked Saga, right?
This is a reboot of the original 1992 series, and takes place farrrrrrrrrrrrrr into the future when John Prophet wakes up from cryosleep, and is tasked to restart the Earth empire, which has been overrun by aliens. He, of course, runs into problems along the way, and well, you gotta read to find out because my recap of the comic does not do it a justice.
Have you read Saga or any of these comics? Any of them sound interesting to you?