On December 19, 2016, The Novel Hermit turned four.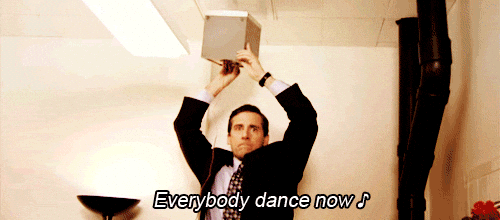 FOUR-RICKIN' YEARS! It's been four years of The Novel Hermit. Wow.
This post is a bit belated. I realized yesterday morning that I totally forgot about my blogoversary, but I have two totally good reasons for that: 1. I've been working and 2. I'm sick.
In this exhausted state of mine, I don't know how I can convey my thanks and love to everybody who has visited this blog and talked to me via Twitter or wherever. I know my blog has slowed down a bit in terms of posts the last few months, and you don't see me as much around on Twitter. I'm trying to keep connected with this book community because this community is my home. I could never leave ya'll.
I'm trying to think of the wonderful things that happened in the past year, and it's hard to remember since it's been such a crazy year (and again, I'm sick so everything's muddled in my head)! I think I'll just leave that for the "things that happened in my year" post.
I'll just recommend you books I hardcore adore in 2016 that you should read:
I just really wanted to thank everybody for keeping The Novel Hermit alive by visiting the blog and talking to me. I've meant so many awesome people! And I hope to meet even more and do more!
May The Novel Hermit keep on goin'! Now time to party! Throw confetti and dance around!